Back to blog
Postern Proxy Integration with Oxylabs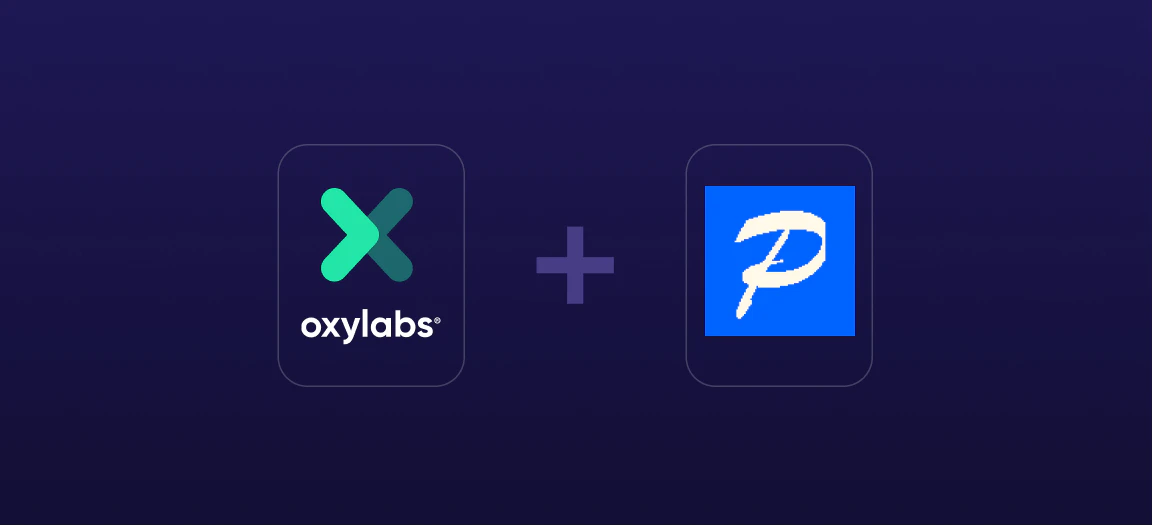 Gabija Fatenaite
2021-04-071 min read
Easy proxy management for daily use is highly achievable with mobile apps like Postern. Especially when using it with Oxylabs Residential Proxies. In this blog post, we will go over how to integrate our Residential Proxies with Postern in a few easy steps.
What is Postern?
Postern is a very popular proxy and VPN management application on Android.
Oxylabs proxy integration with Postern 
First, you will need to download Postern. To do that, simply go to Google Play Store and click install. 
Then, open the app and click Add Proxy: 
Then, in the following window, enter the required proxy information:
Server Name – Oxylabs

Server Address – pr.oxylabs.io

Server Port – 7777 

Click Server Type and choose HTTPS/HTTP CONNECT

Enter your login credentials under Username and Password. For this to work, you must type customer- before you type in your username, e.g., customer-username.

Click Save
You can also use country-specific entries. For example, if you put us-pr.oxylabs.io under Server Address and 10001 under Server Port, you will receive the US exit node with a sticky session.

For more country-specific entry nodes, check out our documentation. 
After typing in all of the Oxylabs proxy settings, open the app menu and go to Rules:
Under Match Method, select Match All. Choose Proxy/Tunnel as the Rule. Proxy/Proxy Group should automatically fill in with Oxylabs – pr.oxylabs.io:7777. After that, click Save.
Now to use the proxy, you will need to turn on the VPN. Open the app menu and click on VPN Off to activate the connection. And that is it.
Conclusions
Together with Oxylabs Residential Proxies, Postern can provide your Android device an added level of security and privacy.
If you have any questions about integrating Oxylabs proxies, please contact us at any time.
About the author
Gabija Fatenaite
Lead Product Marketing Manager
Gabija Fatenaite is a Lead Product Marketing Manager at Oxylabs. Having grown up on video games and the internet, she grew to find the tech side of things more and more interesting over the years. So if you ever find yourself wanting to learn more about proxies (or video games), feel free to contact her - she'll be more than happy to answer you.
All information on Oxylabs Blog is provided on an "as is" basis and for informational purposes only. We make no representation and disclaim all liability with respect to your use of any information contained on Oxylabs Blog or any third-party websites that may be linked therein. Before engaging in scraping activities of any kind you should consult your legal advisors and carefully read the particular website's terms of service or receive a scraping license.
Forget about complex web scraping processes
Choose Oxylabs' advanced web scraping solutions to gather real-time public data hassle-free.