Back to blog
Helium Scraper Proxy Integration With Oxylabs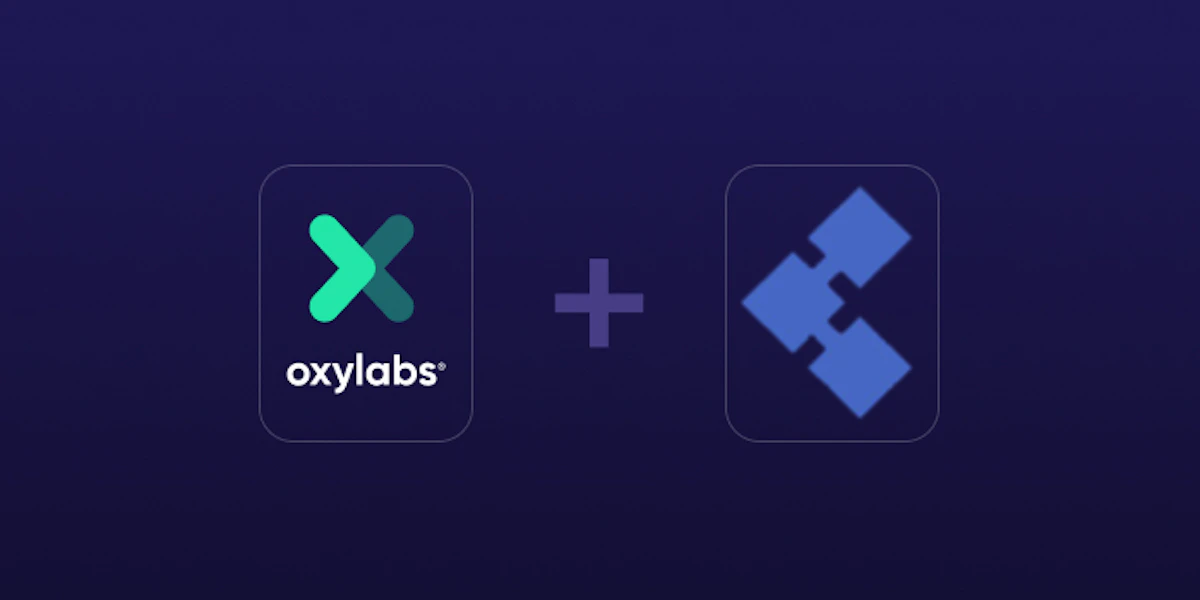 Augustas Pelakauskas
2021-10-292 min read
Web scraping enables you to scale your business reach endlessly. Publicly available data converts to a catalyst for growth. Such conversion grants an implementation of thoroughly researched insights into strategic goals.
Dedicated tools empower a wide variety of approaches to web scraping solutions. Custom web scraping software like Helium Scraper simplifies the aforementioned processes to basics. Proxies and their integration are the only matter that you'll have to take care of. This article will guide you through the integration process of Oxylabs' Residential Proxies with Helium Scraper.
What is Helium Scraper?
Helium Scraper is a straightforward data extraction tool. It allows you to scrape public data employing proxies to avoid various restrictions such as CAPTCHA and an IP getting blocked. The tool lets you focus on the desired data, not on how to get it. Helium's infrastructure offers unlimited scalability, extraction, custom scenarios, and supports multiple export formats.
How to integrate Oxylabs Proxies with Helium Scraper?
To begin, download and install the Helium Scraper via heliumscraper.com.

Launch Helium Scraper and select File > Proxy List.


3. Fill in the required credentials. Under Address, enter pr.oxylabs.io and under PortPort type in 7777. You can also use country-specific entries. For example, if you fill in us-pr.oxylabs.io under Address and 10000 under Port, you'll acquire a US exit node. For a complete list of country-specific entry nodes or if you need a sticky session, please refer to our documentation.
4. Enter your Oxylabs sub-user's Username and Password and Press OK.
Enabling Proxies for Helium Scraper
Open the Helium Scraper project you are working on and navigate to Project > Settings. This and the following step should be replicated every time you start a new project.


2. Change Enable Proxies to True and click OK.


Finally, to verify the proxy integration with Helium Scraper, visit a website that shows IP addresses using Helium's main browser. Confirm that the IP address has indeed changed. That's all! You've successfully integrated your Residential Proxies with Helium.
Conclusion
Helium Scraper powered by Oxylabs Residential Proxies can make your data mining tasks more accessible, while augmented anonymity should put you at ease. Also, you might be interested in this Postern proxy integration.
If you have any questions regarding Oxylabs proxy integration, feel free to get in touch with our team for more information.
About the author
Augustas Pelakauskas
Senior Copywriter
Augustas Pelakauskas is a Senior Copywriter at Oxylabs. Coming from an artistic background, he is deeply invested in various creative ventures - the most recent one being writing. After testing his abilities in the field of freelance journalism, he transitioned to tech content creation. When at ease, he enjoys sunny outdoors and active recreation. As it turns out, his bicycle is his fourth best friend.
All information on Oxylabs Blog is provided on an "as is" basis and for informational purposes only. We make no representation and disclaim all liability with respect to your use of any information contained on Oxylabs Blog or any third-party websites that may be linked therein. Before engaging in scraping activities of any kind you should consult your legal advisors and carefully read the particular website's terms of service or receive a scraping license.