Back to blog
Oxylabs Attends Big Data & AI World in London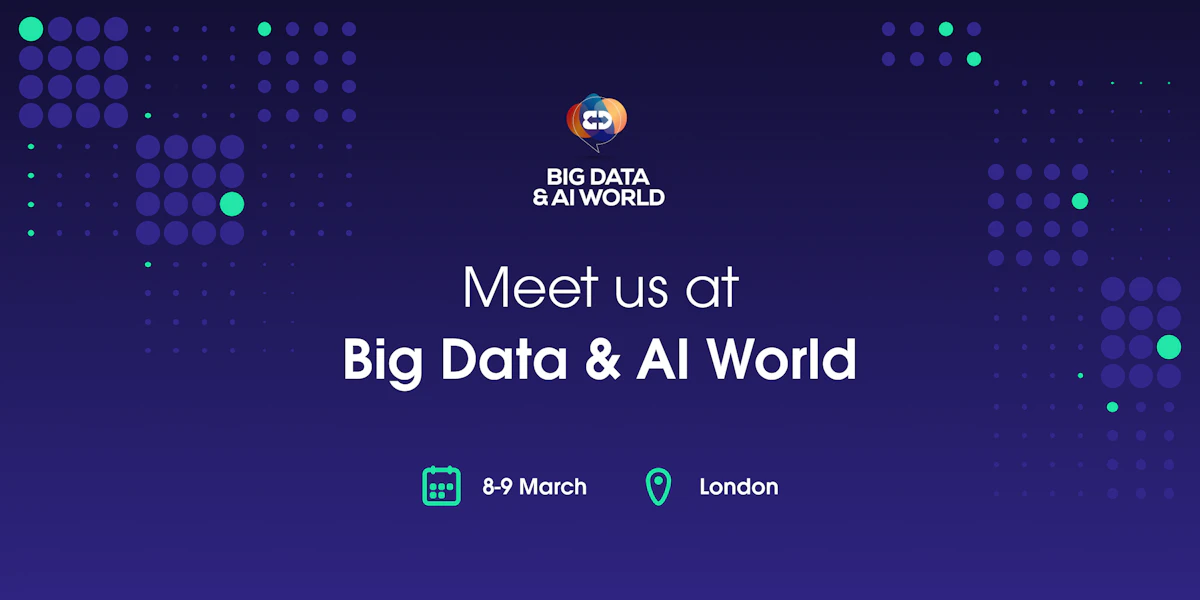 Enrika Pavlovskytė
2023-02-012 min read
The beginning of the year is always filled with anticipation and excitement, and this year is no different as we look forward to the upcoming Big Data & AI World. The event is part of the London Tech Show 2023, one of the most awaited gatherings in the UK, amassing over 10,000 technology enthusiasts.
Most importantly, we are particularly excited to announce that Oxylabs will be well-represented at the event. We'll be showcasing our latest product developments from our own exhibition booth while our CCO, Tomas Montvilas, will share his professional expertise as a speaker at the event. 
What to expect?
Big Data & AI World will bring together a wide range of experts and innovators in the Big Data and AI industries. It will also feature loads of exciting content and networking opportunities, allowing attendees to learn about the latest developments in the field and make valuable connections.
Oxylabs will also be among them, sharing insights into the best public data acquisition and proxy solutions. You'll be able to meet us at Booth B120 on March 8th – 9th, 2023, at ExCeL London, and you might even have a chance to win prizes!
What's more, be sure to mark your calendar for the 8th of March 2023, 16:15 – 16:45, as Tomas Montvilas, CCO at Oxylabs, will be speaking at AI, Machine Learning & Advanced Analytics Theatre. You can find more in-depth information about the topic he'll be presenting in the following section.
Competitor monitoring for E-Commerce
Knowing your customer is crucial, but so is understanding your competition. Analyzing competitors' products, pricing, marketing initiatives, and other aspects of their business strategy gives organizations a competitive advantage and helps them unearth commercial opportunities.
That's exactly what Tomas will discuss in his presentation "Using Real-Time Public Data for Competitive Advantage in E-Commerce''. He'll delve into the process of building a reliable competitor monitoring system for e-commerce and overview its key benefits as well as challenges.
A word from our speaker:
The powerful combination of Big Data and AI allows us to gain valuable insights into market trends previously out of reach, providing businesses with ample opportunities for growth and success. As these industries continue to innovate – the public web data acquisition field being an integral part of it – it's crucial to have events like these. They provide a platform to showcase our advancements and foster productive discussions about the industry's current state as well as the possibilities that lie ahead.
Tomas Montvilas, CCO at Oxylabs
Get your tickets!
Big Data & AI World is free to attend, but spaces are limited, so be sure to get your tickets quickly. Also, this ticket will allow you to attend four other co-located events: Cloud Expo Europe, DevOps Live, Cloud & Cybersecurity Expo, and Data Center World.
We hope to see you at the event and talk about public data acquisition strategies that lead businesses to success!
About the author
Enrika Pavlovskytė
Junior Copywriter
Enrika Pavlovskytė is a Junior Copywriter at Oxylabs. With a background in digital heritage research, she became increasingly fascinated with innovative technologies and started transitioning into the tech world. On her days off, you might find her camping in the wilderness and, perhaps, trying to befriend a fox! Even so, she would never pass up a chance to binge-watch old horror movies on the couch.
All information on Oxylabs Blog is provided on an "as is" basis and for informational purposes only. We make no representation and disclaim all liability with respect to your use of any information contained on Oxylabs Blog or any third-party websites that may be linked therein. Before engaging in scraping activities of any kind you should consult your legal advisors and carefully read the particular website's terms of service or receive a scraping license.
Forget about complex web scraping processes
Choose Oxylabs' advanced web scraping solutions to gather real-time public data hassle-free.