Proxy Integration With BitBrowser
Antidetection browsers combined with proxies serve as a solution to establishing and managing multiple identities across a vast array of platforms. The following process will guide you through Oxylabs' Residential and Datacenter Proxies integration with the BitBrowser internet browser.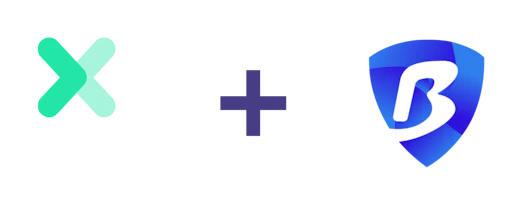 BitBrowser is a free internet browser that launches multiple isolated Chrome-based (Chromium) instances. Each instance is the usual browser window acting as a separate device with its unique IP and browser fingerprint. 
BitBrowser allows you to manage multiple cross-industry accounts in parallel, differentiating browser fingerprints for each account to simulate the usage of disassociated devices. The accounts aren't linked to a single user to avoid being flagged, blacklisted, or banned. 
A large number of accounts can be operated in batches, helping with various overseas affiliate marketing, web scraping, and brand protection tasks, to name a few.
 Installing BitBrowser
To begin, navigate to the official BitBrowser home page and choose Download.

Download the setup according to your operating system.

Run the installation setup and follow the instructions.

Once set up, launch the application, create a new account, and log in.
Configuring proxies
On the home screen, select Browser Profiles.
Navigating to Browser Profiles
2. Choose +Add to configure a new browser instance.
Adding a new browser profile
3. Scroll down to the Proxy section and fill in the following:
Residential Proxies
Type: HTTP, HTTPS, or SOCKS5
Host: pr.oxylabs.io
Port: 7777
You can also use country-specific entries. For example, entering ca-pr.oxylabs.io under Host and 30000 under Port will acquire a Canadian exit node. Please refer to our documentation for a complete list of country-specific entry nodes or if you need a sticky session.
Dedicated Datacenter Proxies
Type: HTTP or SOCKS5
Host: a specific IP address (e.g., 1.2.3.4)
Port: 60000
In the case of Dedicated Datacenter Proxies, you will have to choose an IP address from the acquired list. Please refer to our documentation for more details.
Shared Datacenter Proxies
Type: HTTP
Host: dc.pr.oxylabs.io
Port: 10000
You can also use a country-specific entry. For example, entering dc.fr-pr.oxylabs.io under Host and 42000 under Port will acquire a French exit node. Please refer to our documentation for a complete list of country-specific entry nodes.
4. Enter your Oxylabs proxy user's Username and Password. Use the same credentials you entered to create a new proxy user in the Oxylabs dashboard.
Integrating Residential Proxies
5. Along with proxy settings, you can customize a vast array of preferences and fingerprint options for a particular browser profile. For example, if a website requires user credentials, they can be entered beforehand, and the browser will autofill during each visit.
Choose preferred options and Confirm the browser profile setup.
Extensive browser profile options
6. To see that everything works as expected, press Open and launch the browser.
Launching a custom browser instance
You should see a browser window with two tabs open – proxy location details with an assigned IP and your target website.
Checking proxy functionality
You've now successfully integrated your Oxylabs proxies with BitBrowser.
Wrapping up
BitBrowser powered by Oxylabs proxies can make your account management and public data gathering tasks more accessible, while augmented anonymity should put you at ease.
Check our other integrations if you're looking for similar tools or want to learn how to set up proxies for various operating systems, data extraction tools, and browsers.
If you have questions regarding Oxylabs proxies, please contact us via the live chat on our homepage or email us for more information.
Please be aware that this is a third-party tool not owned or controlled by Oxylabs. Each third-party provider is responsible for its own software and services. Consequently, Oxylabs will have no liability or responsibility to you regarding those services. Please carefully review the third party's policies and practices and/or conduct due diligence before accessing or using third-party services.
Get BitBrowser proxies for $15/GB
---
Certified data centers and upstream providers