Setting Up Proxies With Proxifier
Proxifier is a tool utilized in cases when network applications are incompatible with proxy servers as it allows them to run through a SOCKS or HTTP(S) proxy instead. It's a convenient software for situations where the applicability of a proxy is limited.
The following guide will showcase how to correctly set up your proxies with Proxifier.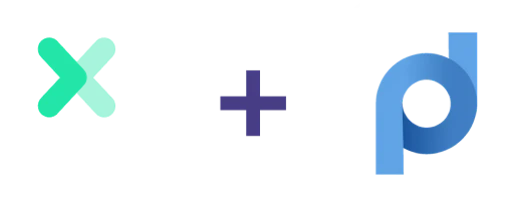 Click the video below if you'd like to see the integration process on YouTube:
How to use Proxifier: setting up proxies
First things first, you need to download Proxifier. Navigate to the official homepage, where a download link will be generated according to your OS. Click on the link and follow the instructions for installation.
Once you've downloaded and installed Proxifier, open it and follow these steps:
Click on Proxies. 

Then select Add.
After you've done that, enter your proxy server details as per the example below.
Adding proxies to Proxifier
When you click OK, you'll get a pop-up asking if you want this proxy to be a default for all applications. If you wish to set up the proxy for specific applications only, click No.
Setting rules for proxy use
To set up proxies for specific applications only:
Click on Rules.

Then select Add.
In the Applications field, fill out the applications you want to set up your proxies with, select your proxy at Action, and click OK. That's it!
Configuring Proxifier for Chrome
Watch the whole process below for an easy start:
Wrapping up 
By using a tool like Proxifier, you'll be able to add an extra layer of protection to specific network applications. This way, you'll be able to bypass firewalls, access restricted content, and much more. 
If you'd like to learn about what sort of proxies would suit Proxifier best, contact us by clicking here, and we'll answer shortly with some viable options just for you.
Please be aware that this is a third-party tool not owned or controlled by Oxylabs. Each third-party provider is responsible for its own software and services. Consequently, Oxylabs will have no liability or responsibility to you regarding those services. Please carefully review the third party's policies and practices and/or conduct due diligence before accessing or using third-party services.
Frequently asked questions
What is Proxifier?
Proxifier is a tool used in situations when network applications don't support proxy servers. It works by operating through a SOCKS or HTTP(S) proxy and can be applied in browsers as well as various network applications.
Is Proxifier a VPN?
Proxifier is not a VPN, but it can serve a similar purpose. It may be used as an alternative to a VPN since it allows you to tunnel certain applications and online targets.
What is Proxifier used for?
The features of Proxifier (such as working through proxy servers) open up possibilities for a wide range of applications, such as:
Traffic encryption for applications that don't support SSL.

A VPN alternative for company networks or individual use.

Load-balancing for tasks that require stability and efficiency.

Routing optimization through proxy chains.
How do I know if Proxifier is working?
The main Proxifier window contains information about which proxy is active and how it's operating. You may also test your connection by visiting a website that identifies your IP address.
How do I use Proxifier in Chrome?
While Proxifier will work for all applications by default, you can also set it for specific uses. To do that, go to Rules and select Add. A pop-up window will appear where you'll be able to adjust application settings. Add Google Chrome browser to the Applications field, select your proxy at Action and click OK. The proxy will now work every time you open your Chrome browser.
Get Proxifier proxies for $15/GB
---
Certified data centers and upstream providers