Back to blog
Join us at The Browser Conference on September 19, 2023!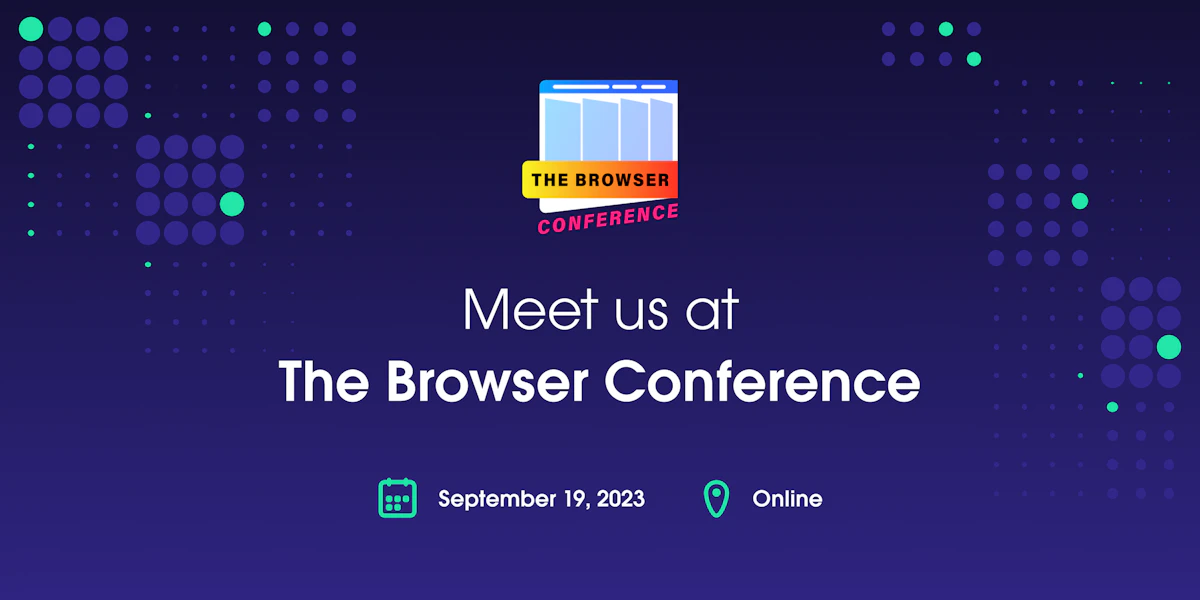 Roberta Aukstikalnyte
2023-08-161 min read
The Browser Conference is swiftly approaching and will be held online on the 19th of September, 2023. We're proud to share that Oxylabs' Product Owner Aleksandras Šulženko will give a presentation on the topic Large-Scale Web Data Collection Best Practices. 
Here's why you should attend
The Browser Conference is designed for and held by software developers, promising insightful, in-depth presentations. It will cover relevant topics, including E2E and UI/UX testing, AI and automation, and more. At 10 PM EEST, Product Owner Aleksandras Šulženko will give a presentation on the Large-Scale Web Data Collection Best Practices topic. As the topic suggests, Aleksandras will discuss how you can extract large amounts of public web data without hurdles. 
About Aleksandras 
Aleksandras has almost 4 years of experience working as a Product Owner at Oxylabs and he's been a huge part of building various products for web data gathering. During those years, Aleksandras has seen first-hand how complex large-scale data operations can be and has a lot to share on the topic. The conference is just around the corner, so be sure to hurry up and get the free ticket here.
Details summarized 
The event will be held online

Date and time: September 19, 2023, 8:00 PM - 12:00 AM (EEST) 

Aleksandras' presentation: 10:00 PM - 10:30 PM (EEST)

Here you can reserve your spot for free
See you there!
About the author
Roberta Aukstikalnyte
Senior Content Manager
Roberta Aukstikalnyte is a Senior Content Manager at Oxylabs. Having worked various jobs in the tech industry, she especially enjoys finding ways to express complex ideas in simple ways through content. In her free time, Roberta unwinds by reading Ottessa Moshfegh's novels, going to boxing classes, and playing around with makeup.
All information on Oxylabs Blog is provided on an "as is" basis and for informational purposes only. We make no representation and disclaim all liability with respect to your use of any information contained on Oxylabs Blog or any third-party websites that may be linked therein. Before engaging in scraping activities of any kind you should consult your legal advisors and carefully read the particular website's terms of service or receive a scraping license.
Forget about complex web scraping processes
Choose Oxylabs' advanced web intelligence collection solutions to gather real-time public data hassle-free.