Back to blog
Take Your Geo-Targeting to the Next Level With Our New Coordinates Feature!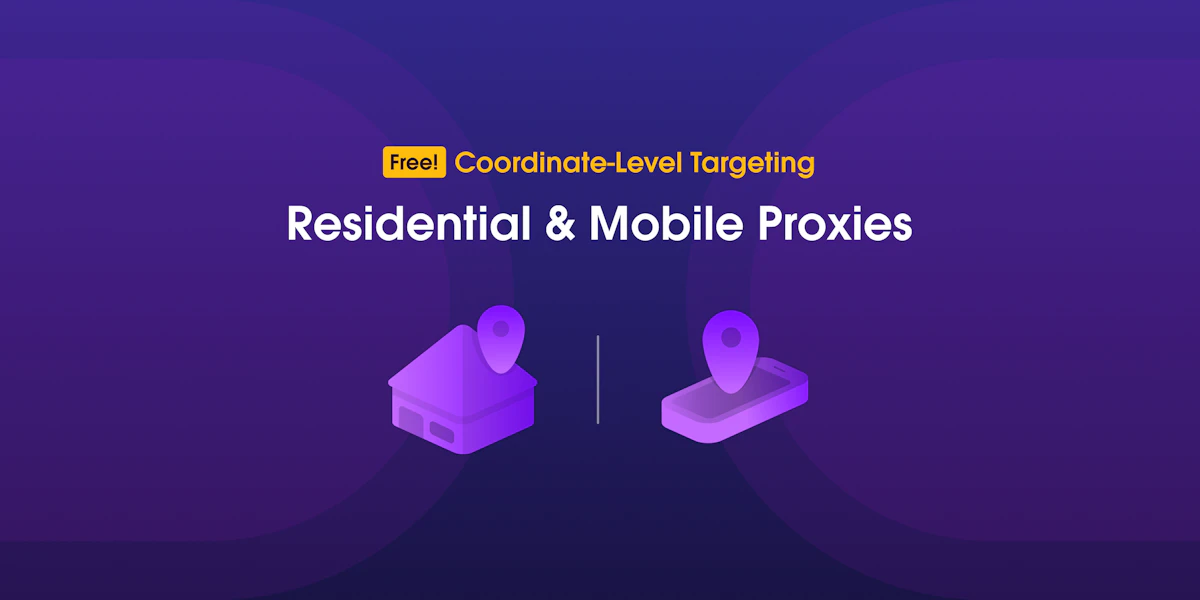 Maryia Stsiopkina
2023-10-061 min read
From now on, all Oxylabs Residential and Mobile Proxies users will enjoy a game-changing location preciseness with a new free coordinate-level targeting feature. 
Our clients now have the power to select IPs in the exact location based on just a few simple parameters - latitude, longitude, and radius. With this feature, you can obtain IPs from a particular area, let's say, from a specific neighborhood in Seattle. And the best thing is that it comes at no extra cost! 
Curious to test the new feature? You can start using Residential or Mobile Proxies on our dashboard. For more technical information, visit our documentation. 
About the author
Maryia Stsiopkina
Senior Content Manager
Maryia Stsiopkina is a Senior Content Manager at Oxylabs. As her passion for writing was developing, she was writing either creepy detective stories or fairy tales at different points in time. Eventually, she found herself in the tech wonderland with numerous hidden corners to explore. At leisure, she does birdwatching with binoculars (some people mistake it for stalking), makes flower jewelry, and eats pickles.
All information on Oxylabs Blog is provided on an "as is" basis and for informational purposes only. We make no representation and disclaim all liability with respect to your use of any information contained on Oxylabs Blog or any third-party websites that may be linked therein. Before engaging in scraping activities of any kind you should consult your legal advisors and carefully read the particular website's terms of service or receive a scraping license.
Forget about complex web scraping processes
Choose Oxylabs' advanced web intelligence collection solutions to gather real-time public data hassle-free.