Back to blog
Introducing Mobile Proxies: Harness the Power of Mobile IPs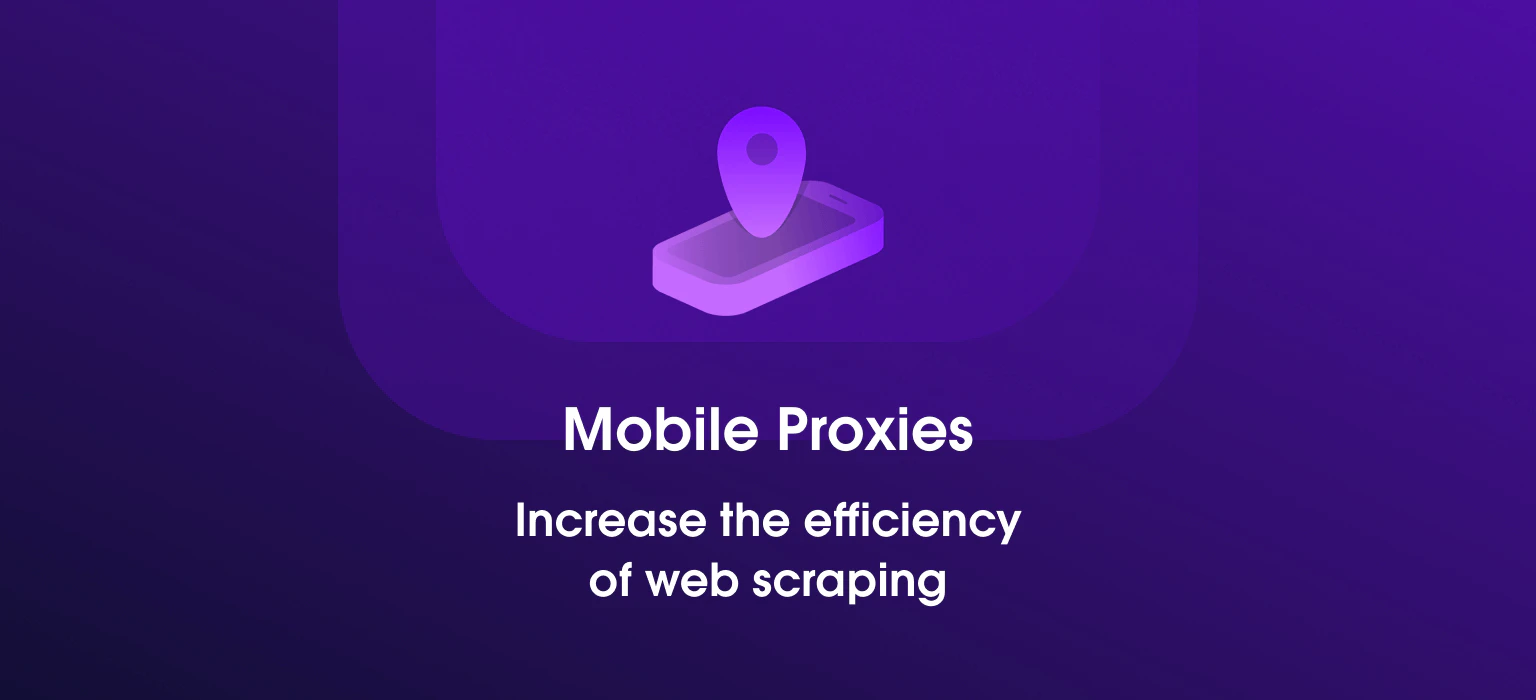 Iveta Vistorskyte
2021-09-15
At Oxylabs, we aim to expand our resources to meet even the most demanding business needs. As a result, we constantly grow the number of different types of proxies. Now, we're excited to introduce Mobile Proxies with an extensive list of locations and country-level & ASN targeting!
Technical features of Oxylabs' Mobile Proxies
Even though our customers' needs are different, one thing is clear – all of them want to increase the efficiency of the public data collection process. This is where Oxylabs' Mobile Proxies step in.
Country and ASN targeting
Our Mobile Proxies cover an extensive list of locations – 20M+ mobile IPs all over the world. By choosing to work with Oxylabs' Mobile Proxies, our customers can easily access geo-blocked content. Country-level and ASN targeting help overcome even the most challenging geo-restrictions. What's more, our professional team always ensures high uptime of our Mobile Proxies and guarantees proxy pool stability.
Automatic mobile IP rotation
Automatic mobile IP rotation
Oxylabs' Mobile Proxies make web scraping jobs more efficient because of the automatic mobile IP rotation feature. This benefit ensures fewer CAPTCHAs and IP blocks because our customers can access the required public data from different real mobile IP addresses. Quality 3G/4G Mobile Proxies come in handy when companies need to appear as organic users in order to prevent IP blocks and access the required public information.
Easy integration and usage
Integrating our Mobile Proxies is simple – there's no need to import proxy lists. You'll need to use a single endpoint that automatically assigns pre-checked Mobile Proxies to your connection. We prepared detailed documentation for smooth usage of Mobile Proxies. You'll also get access to a convenient dashboard to see detailed usage statistics, whitelist your IPs, and manage your account.
By choosing to work with our Mobile Proxies, our customers get a Dedicated Account Manager! Any questions regarding using these proxies will be answered as fast as possible.
"If you're searching for an efficient solution to access geo-restricted data and gather public information without the fear of being blocked, Oxylabs' Mobile Proxies can be a game-changer. Automatic IP rotation, country and ASN filtering, and IP addresses from real mobile devices will help you achieve your desired goals."
– Mindaugas Dunderis, Product Owner at Oxylabs
Conclusion
We hope that our Mobile Proxies will help various companies gather the required public data hassle-free. Our professional team ensures Mobile Proxy pool stability and guarantees high uptime for every business needs. 
If you want to learn more about Mobile Proxies, contact our sales team or drop us a line at hello@oxylabs.io any time.
About the author
Iveta Vistorskyte
Lead Content Manager
Iveta Vistorskyte is a Lead Content Manager at Oxylabs. Growing up as a writer and a challenge seeker, she decided to welcome herself to the tech-side, and instantly became interested in this field. When she is not at work, you'll probably find her just chillin' while listening to her favorite music or playing board games with friends.
All information on Oxylabs Blog is provided on an "as is" basis and for informational purposes only. We make no representation and disclaim all liability with respect to your use of any information contained on Oxylabs Blog or any third-party websites that may be linked therein. Before engaging in scraping activities of any kind you should consult your legal advisors and carefully read the particular website's terms of service or receive a scraping license.