Back to blog
OxyCon 2019: Data Gathering Conference for Leading Businesses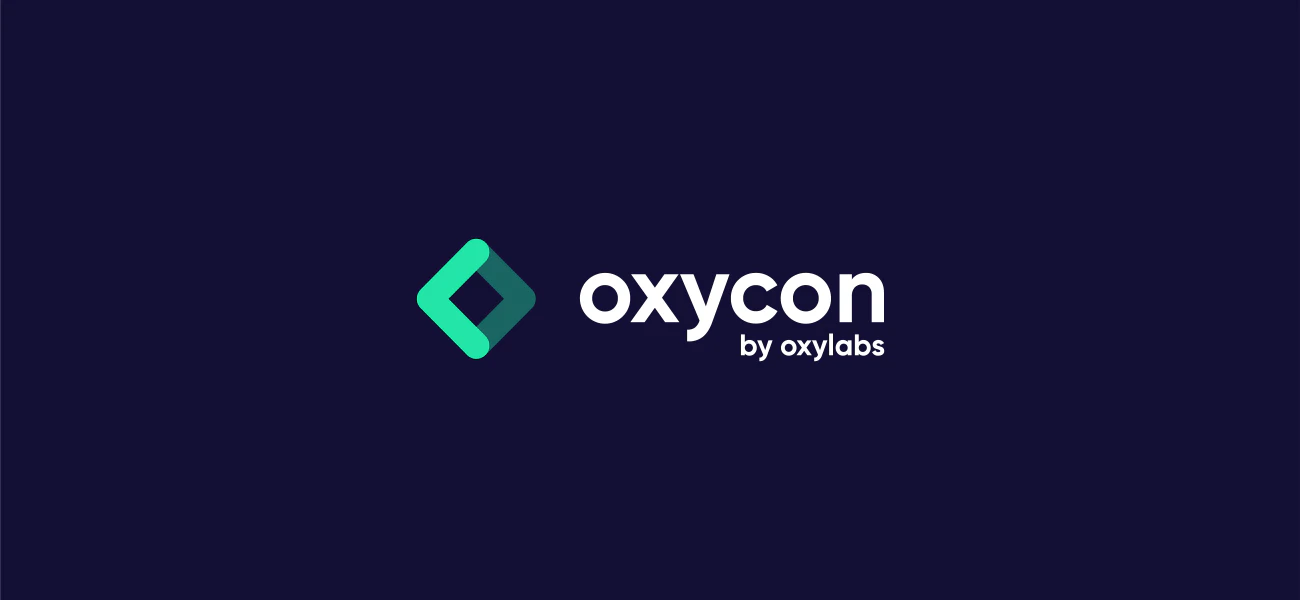 Gabija Fatenaite
2019-09-191 min read
With less than two weeks left, we would like to properly announce our not-so-little conference OxyCon – Oxylabs' very first annual web data harvesting convention! The conference will feature the most prominent company leaders and teams from around the globe in Vilnius, Lithuania on October 1st & 2nd days.

The 2-day event will bring global business leaders, and Oxylabs own experienced technical team together at OxyCon for in-depth, engaging talks, and workshops. Attendees from leading e-commerce, flight price monitoring, and digital marketing analytics companies will collaborate to solve data-gathering challenges alongside experienced technicians and peers from other industries.

In our presentations we'll discuss how one can use datacenter proxies for monitoring data trends in the scraping market, give insights on what is fingerprinting, how to web scrape at large scale, and how websites block bots. We'll also have in-depth workshops held by scraping professionals who will teach you how to set up a callback handler with our Scraper APIs and reach high success rates when scraping. 

There is no question that big data is driving current and foreseeable business policies. We want more industry leaders to learn how to push the boundaries of what they believe is possible in terms of data access in their respective fields. Globally available data can help everyone solve challenges with greater insights, urgency, and focus.
Ms. Mante Petrauskaite, the mastermind behind the event and Head of Accounts at Oxylabs.
The convention is set to provide an unforgettable VIP experience to pre-approved and invited attendees. Nevertheless, the organizers say that OxyCon is primarily not a networking event.
Of course, we want businesses to build long-term relationships during the convention, but our focus is set on sharing extremely valuable insights, examining existing notions, and teaching business leaders to future-proof their data gathering techniques.
But no need to worry. For those seeking knowledge, we'll share the insights gathered during the conference here on our blog, so keep a lookout for some exceptional articles.

About the author
Gabija Fatenaite
Lead Product Marketing Manager
Gabija Fatenaite is a Lead Product Marketing Manager at Oxylabs. Having grown up on video games and the internet, she grew to find the tech side of things more and more interesting over the years. So if you ever find yourself wanting to learn more about proxies (or video games), feel free to contact her - she'll be more than happy to answer you.
All information on Oxylabs Blog is provided on an "as is" basis and for informational purposes only. We make no representation and disclaim all liability with respect to your use of any information contained on Oxylabs Blog or any third-party websites that may be linked therein. Before engaging in scraping activities of any kind you should consult your legal advisors and carefully read the particular website's terms of service or receive a scraping license.
Forget about complex web scraping processes
Choose Oxylabs' advanced web intelligence collection solutions to gather real-time public data hassle-free.