Back to blog
Meet us at the Shoptalk in Las Vegas!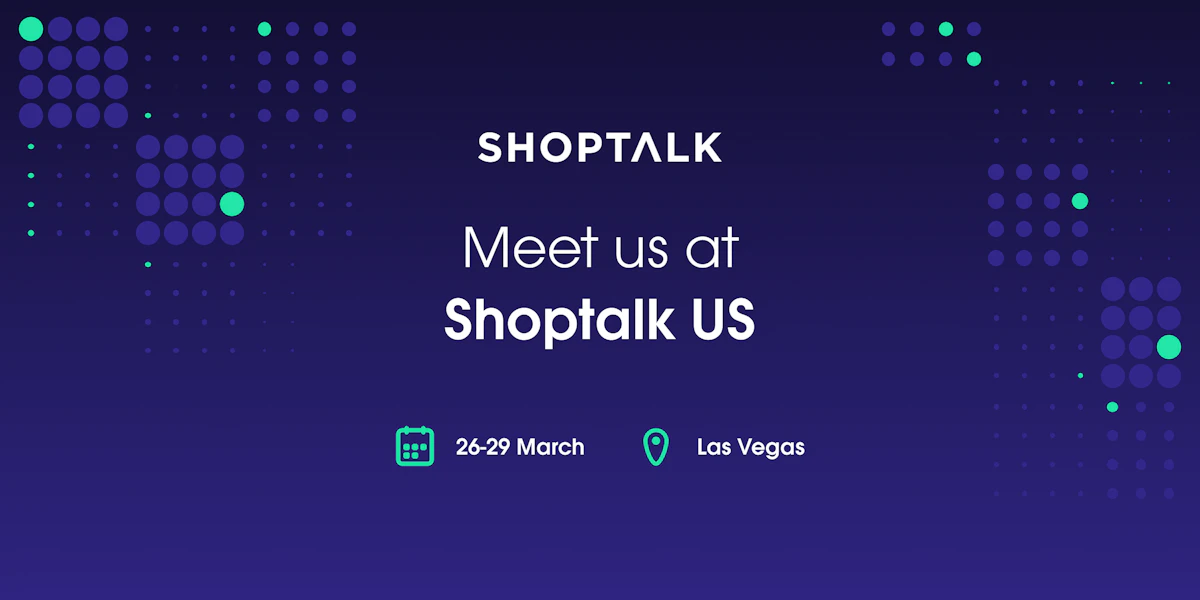 Enrika Pavlovskytė
2023-03-152 min read
Anticipation is growing, with only a few weeks left until one of the most significant retail industry events – Shoptalk 2023. It's an event where more than 8,000 retail change-makers gather annually to revolutionize customers' journeys from discovering to buying. This year, the event is set to take place at the beautiful Mandalay Bay resort in Las Vegas.
Moreover, Oxylabs is thrilled to be among the attendees at Shoptalk this year, looking forward to engaging with like-minded industry leaders, sharing web data use cases in retail, and exploring opportunities for potential partnerships.
What to expect?
Shoptalk will offer an exciting program packed with knowledge acquisition and networking opportunities. It will be an excellent platform for retailers, tech companies, investors, and analysts to exchange ideas, spark innovation, and drive the industry forward. 
With an impressive lineup of senior-level speakers sharing their insights and independent researchers their latest findings, participants will gain valuable insights into the most pressing issues facing the retail industry today. And this year, Shoptalk will introduce a brand new double opt-in approach that will save attendees time and allow them to connect with only the most relevant brands, uncovering new business opportunities.
Most excitingly, Shoptalk will feature over 400 exhibitors this year, all showcasing the latest technological innovations and solutions. Among them, Oxylabs will also have its very own booth, where you'll be able to learn about our latest web data intelligence products and solutions designed to help businesses capitalize on data opportunities and grow. So, on 26-29 March 2023, make sure to stop by booth 1851. Our team of experts will be on hand to answer your questions and provide valuable insights into the world of web data intelligence.
A word from our VP of Enterprise, Andrius Palionis:
We've become quite accustomed to hearing about the advantages of web data, but in a fiercely competitive market, it has become more than just an advantage - it's a necessity. More and more retail businesses are using web data to better understand their customers' needs, gather competitive intelligence and, ultimately, drive growth. With so many companies leveraging it, web data, and thus web scraping, has become an indispensable tool in every retailer's arsenal.
Book your spot!
Registration for the event has already started, so make sure you've booked your spot. With several ticket options available, you can tailor your attendance to meet your specific needs and goals for the event. We hope to see you there and discuss the best data gathering solutions for your business. 
About the author
Enrika Pavlovskytė
Junior Copywriter
Enrika Pavlovskytė is a Junior Copywriter at Oxylabs. With a background in digital heritage research, she became increasingly fascinated with innovative technologies and started transitioning into the tech world. On her days off, you might find her camping in the wilderness and, perhaps, trying to befriend a fox! Even so, she would never pass up a chance to binge-watch old horror movies on the couch.
All information on Oxylabs Blog is provided on an "as is" basis and for informational purposes only. We make no representation and disclaim all liability with respect to your use of any information contained on Oxylabs Blog or any third-party websites that may be linked therein. Before engaging in scraping activities of any kind you should consult your legal advisors and carefully read the particular website's terms of service or receive a scraping license.
Forget about complex web scraping processes
Choose Oxylabs' advanced web scraping solutions to gather real-time public data hassle-free.