Back to blog
Pay as You Go: Brand New Pricing Plan for Residential Proxies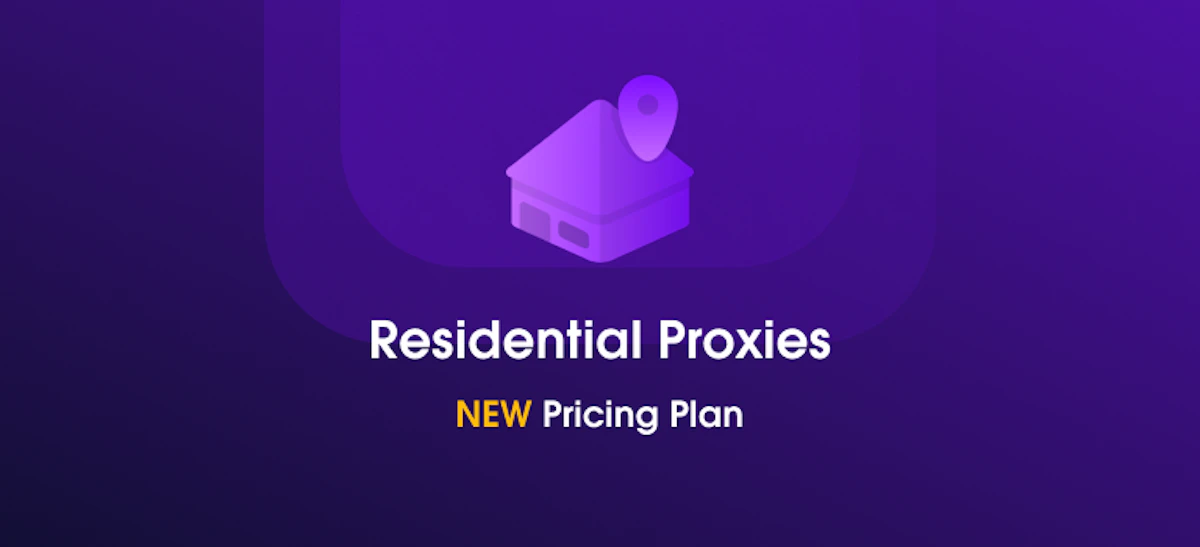 Yelyzaveta Nechytailo
2022-08-022 min read
Here at Oxylabs, one of our primary goals is always to be able to meet the needs of our customers. And this is exactly what drives us to innovate and come up with new solutions, product features, and processes.
This time, we're excited to introduce a new flexible pricing plan for Oxylabs' Residential Proxies – Pay as you go. So, let's dig deeper into what it is and how you can benefit from it.
What is Pay as you go?
As the name suggests, the Pay as you go pricing plan gives you the possibility to pay based on the amount of traffic you use when gathering public web data. You can top up with as little as 1 GB without committing and overpaying for the whole subscription. After a month of usage, the limit will reset back to 0. However, if you think you'll need more than 50 GB of traffic per month, we'll recommend getting an upgrade and switching to a subscription. 
Key Pay as you go features to keep in mind
Only available on Residential Proxies

Price – $15 per GB

Minimum amount per top-up – 1 GB

Maximum top-up amount per month – 50 GB

Non-refundable
How can you benefit from Pay as you go?
Now that it's clear what the new pricing plan is, let's discover how it can be beneficial for you and your business.
Flexible usage: execute top-ups according to your business needs whenever you need it.

No commitment: you don't need to subscribe to monthly or early plans. 

Low entry barrier: start with as little as $15 per 1 GB – it's perfect for smaller projects.
Summing up
Pay as you go pricing plan is an excellent solution for businesses wishing to use high-quality Residential Proxies without committing to a full subscription. Start with as little as $15 per GB of traffic and top up as your business needs grow.
Interested to try? Pay as you go is already available on our dashboard. Make your first top up now and, of course, contact us at hello@oxylabs.io in case of any questions.
About the author
Yelyzaveta Nechytailo
Senior Content Manager
Yelyzaveta Nechytailo is a Senior Content Manager at Oxylabs. After working as a writer in fashion, e-commerce, and media, she decided to switch her career path and immerse in the fascinating world of tech. And believe it or not, she absolutely loves it! On weekends, you'll probably find Yelyzaveta enjoying a cup of matcha at a cozy coffee shop, scrolling through social media, or binge-watching investigative TV series.
All information on Oxylabs Blog is provided on an "as is" basis and for informational purposes only. We make no representation and disclaim all liability with respect to your use of any information contained on Oxylabs Blog or any third-party websites that may be linked therein. Before engaging in scraping activities of any kind you should consult your legal advisors and carefully read the particular website's terms of service or receive a scraping license.
Forget about complex web scraping processes
Choose Oxylabs' advanced web intelligence collection solutions to gather real-time public data hassle-free.