Back to blog
Oxylabs Solutions Help Searchmetrics Provide Fresh Data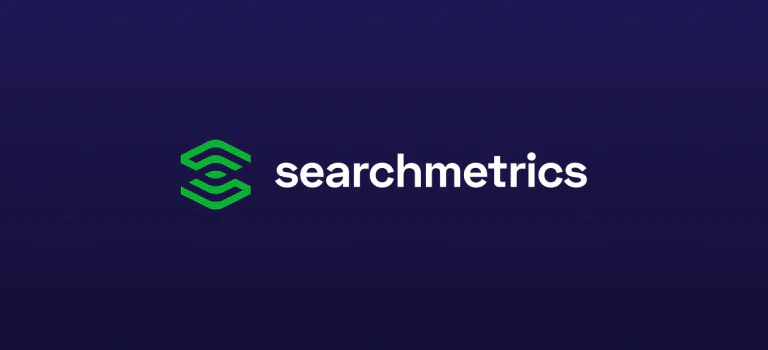 Adelina Kiskyte
2021-03-172 min read
Searchmetrics is a market-leading company that provides companies with software and services to improve their online marketing. The company delivers the data and insights that enable enterprises to predict, and optimize for, digital demand.
Today, Searchmetrics is a global company with offices in Europe and the United States. 
Key points:
Searchmetrics provides software and services for online marketing.

To provide SEO insights, Searchmetrics use data from search engines.

Scalability, high success rates, and high uptime are among Searchmetrics top priorities for web scraping solutions.

Oxylabs helps Searchmetrics deliver reliable, up-to-date information to their clients.
Online marketing driven by fresh data
Searchmetrics provides tools and services that help companies improve their SEO and content marketing strategies. Big data is an integral part of their service. 
To provide reliable data to their clients, Searchmetrics needed a scalable solution that would ensure a constant flow of data from the largest search engines in real-time.
Searchmetrics also helps companies improve their website performance with strong technical SEO. To provide this service, Searchmetrics needed proxies to power up their unique website crawler. 
How Oxylabs SERP Scraper API and Datacenter Proxies helped
Oxylabs SERP Scraper API provides a solution for real-time data from search engines with a high success rate (which means that clients only pay for pages with a response status code 200 with a body text containing "status": "done"). Oxylabs search engine API helps provide structured data from SERPs, is easy to integrate, and does not require any maintenance.
Oxylabs Datacenter Proxies cover 188 locations worldwide with country and state-level targeting, which allows checking how websites perform from various locations in the world. Oxylabs Datacenter Proxies are fast and have a high uptime, which ensures quick and smooth website crawling.
You are supporting us heavily to be on time with the update of our ranking data.
Conclusion
Searchmetrics relies on Oxylabs to help them gather fresh public data, whenever they need it. Oxylabs' SERP Scraper API is a scalable and customizable solution that helps Searchmetrics with search engine scraping and provide valuable SEO insights to their clients. 
Datacenter Proxies power up Searchmetrics' unique web crawler. Fast and reliable proxies ensure Searchmetrics can provide the best service.
Do you need easy to use and reliable data gathering tools for your business? Contact with our sales team to learn more about Oxylabs solutions. 
About the author
Adelina Kiskyte
Former Senior Content Manager
Adelina Kiskyte is a former Senior Content Manager at Oxylabs. She constantly follows tech news and loves trying out new apps, even the most useless. When Adelina is not glued to her phone, she also enjoys reading self-motivation books and biographies of tech-inspired innovators. Who knows, maybe one day she will create a life-changing app of her own!
All information on Oxylabs Blog is provided on an "as is" basis and for informational purposes only. We make no representation and disclaim all liability with respect to your use of any information contained on Oxylabs Blog or any third-party websites that may be linked therein. Before engaging in scraping activities of any kind you should consult your legal advisors and carefully read the particular website's terms of service or receive a scraping license.
Forget about complex web scraping processes
Choose Oxylabs' advanced web intelligence collection solutions to gather real-time public data hassle-free.