Back to blog
Shadowrocket Integration With Oxylabs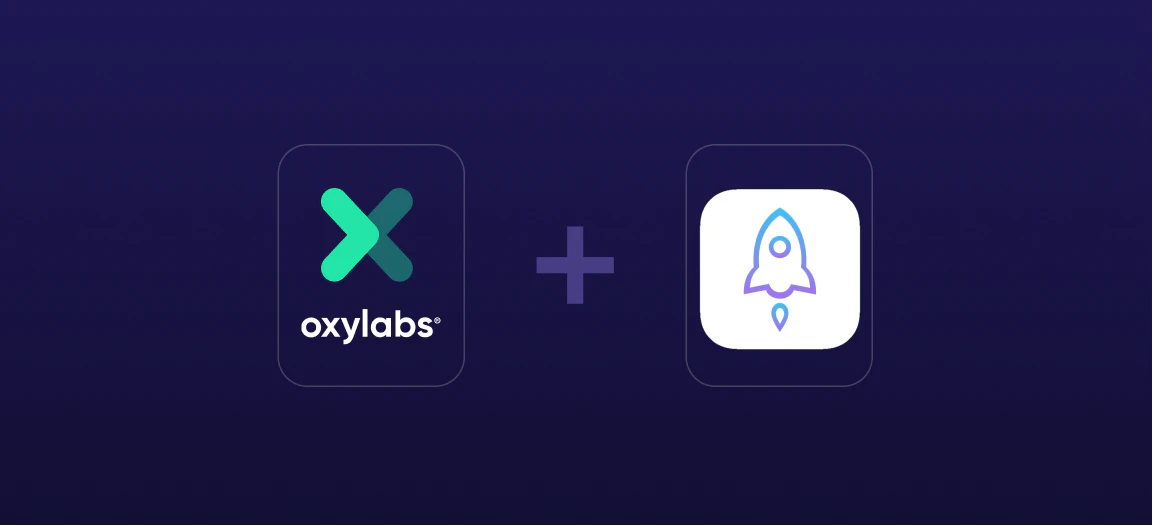 Gabija Fatenaite
2021-03-262 min read
3rd party tools like Shadowrocket can help you efficiently manage proxies on a day-to-day basis for your specific use cases. Luckily, Oxylabs Residential and Datacenter Proxies can be easily integrated with the Shadowrocket application. In this blog post, we will go step-by-step and with visual explanations on how to integrate our Residential and Datacenter Proxies with Shadowrocket.
What is Shadowrocket?
Shadowrocket is a one-time purchase encryption protocol app that secures your online browsing via proxies.
Click the video below if you'd like to see the integration process on YouTube:
Downloading Shadowrocket
Please note that Shadowrocket is best used with iPhone and iPad. Unfortunately, there is no Shadowrocket for Mac or Shadowrocket Windows. To install Shadowrocket, go to your AppStore and download the app to your iPhone or iPad.
Shadowrocket setup with proxies
To use our proxies with Shadowrocket, first, open the Shadowrocket application and then click on Add Server.
In the following window, click on Type.
Choose HTTP and go back to the previous screen.
Enter proxy and authentication information. For Datacenter Proxies, enter your proxy IP address under Host, and port number 60000 if you're using a username:password authentication method. Enter the 65432 port number if you're using whitelisted IPs.
For Residential Proxies, under Host type in pr.oxylabs.io, and then enter port number 7777 to use our backconnect entry. Do not forget to type in your credentials under User and Password. And do not forget to add customer- before your given username. Once you are done, go back to the previous screen by pressing the back arrow.
Country-specific entries
You can also use country-specific entries with Residential Proxies. For example, if you put us-pr.oxylabs.io under Host and 10000 under Port, you will receive a US exit node.
For a full list of country-specific entry nodes or if you need a sticky session, please refer to our documentation.
After filling out the proxy details, you will be able to turn on the proxy . To do that, activate a toggle under Not Connected.
If that is your first time using Shadowrocket, you will get an iOS prompt to add Shadowrocket to your VPN configurations and then install the VPN profile. Click Add and then OK. You will need to enter your iPhone passcode to confirm.
And that is it. The toggle at the top of the app should now be activated.
You can easily test if the proxy is working by visiting ip.oxylabs.io.
Conclusions 
Together with Oxylabs proxies, Shadowrocket provides an added level of security and privacy to your iPhone or iPad. 
Shadowrocket proxy integration with Oxylabs proxies is fast and easy, so you can start working on your projects right away. If you have any questions about integrating Oxylabs proxies, please contact us at any time.
About the author
Gabija Fatenaite
Lead Product Marketing Manager
Gabija Fatenaite is a Lead Product Marketing Manager at Oxylabs. Having grown up on video games and the internet, she grew to find the tech side of things more and more interesting over the years. So if you ever find yourself wanting to learn more about proxies (or video games), feel free to contact her - she'll be more than happy to answer you.
All information on Oxylabs Blog is provided on an "as is" basis and for informational purposes only. We make no representation and disclaim all liability with respect to your use of any information contained on Oxylabs Blog or any third-party websites that may be linked therein. Before engaging in scraping activities of any kind you should consult your legal advisors and carefully read the particular website's terms of service or receive a scraping license.