Back to blog
Oxylabs Sets Clear Standards for Residential Proxy Acquisition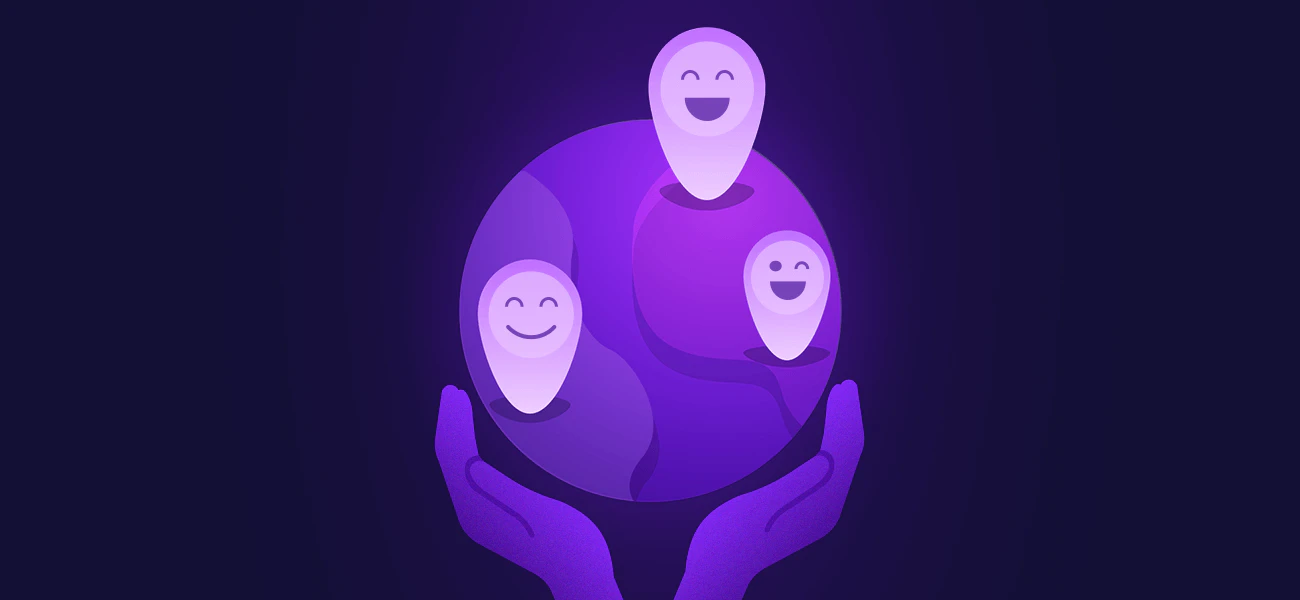 Jurgita Tuzikaite
2020-08-213 min read
The proxy market is missing clarity and standards when it comes to the residential proxy procurement process. Oxylabs, as a strong advocate of ethical business practices, operating strictly within the capacities of established legitimate proxy pool, accepts the responsibility to bring order to the chaotic industry. 
Julius Černiauskas

The proxy service industry is young, loud, and quickly growing. Experts in the field are quick to join the debates around data-driven approaches to business. Without catching their breath, proxy service providers present numerous cases illustrating how the extensive proxy networks allow harnessing the power of information. Of course, we can attest to this.  

However, the tone changes when questions arise about the methods of how that network was built. As if with the wave of a magic wand, the debate arena empties. Bold statements turn to whispers, fact-based arguments to vague explanations. 
We are here to change that and clear things up once and for all.
What is going on behind the scenes?

Our in-depth knowledge about the nitty-gritty of proxy service allows us to witness questionable practices which some business entities choose to employ. As a company that places fairness and transparency at the core of our business operations, we find it necessary to call attention to worrying trends in the industry.
First, we must understand that residential proxies are created by routing internet traffic through physical devices, which are generally owned by real people. Most commonly, it is done when people install certain apps on their devices. Once they become a part of the residential proxy network, a part of their internet traffic and a small amount of the device's hardware resources are being used.

To ensure a fair practice model, at the very least, it is essential to acquire documented and explicit consent, which is granted by fully aware users, as well as, if possible, reward proxy network participants. 
These essential elements of legitimate proxy infrastructure are adopted across the industry in varying degrees. Unfortunately, some business models support procedures which leave people completely oblivious to the fact that their device is an active proxy (exit node) utilized by third parties. Their lack of consent, and what's worse, basic awareness that their internet traffic is used for unknown reasons by unknown entities is concerning.
Mapping out the business practices
To orient the public better in the sphere of residential proxy acquisition practices, we have established a scale mapping out the most common cases. For instance, tier A+ and tier A models rely on cooperation with people by ensuring their explicit consent to share their device resources through a downloadable app. For more information on highest tier proxies click here.

The grey area begins when companies hide the true intent of such apps by miswording, overcomplicating or omitting consent forms altogether. 


Main categories of residential proxy acquisition
In addition to the above mentioned-methods of building a residential proxy infrastructure, there is also an alternative option:
Alternative proxy acquisition method
What sets Oxylabs apart in the market is that the majority of our proxy network is composed of tier A+ model proxies with the remaining portion is sourced through the tier A model and ISP providers. In fact, Oxylabs dedication to operate as a transparent and ethical service is one of the key reasons behind our success as a market leader. 

Complete information on Oxylabs' procurement processes and policies regarding Residential Proxies can be found in our whitepaper.

A voice for transparency
We understand that operating fairly and transparently requires building confidence between our clients, providers, and end-users throughout the entire residential proxy procurement process. 

To achieve this goal, we have established a strict vetting process for our residential proxy providers. Following our strong dedication to ethical and transparent business practices, we have set explicit contractual obligations for our partners to ensure that end-users are aware and consent is documented. That said, we don't shy away from terminating collaborations with providers who become unable to meet our highest standards. 

How we do it
Here is how the majority of our Residential Proxies are acquired:

How we source our proxies
Adhering to our internal politics of privacy protection, we receive only the data which is essential to ensure smooth device functionality as a proxy. Having the end-users in mind, our providers make sure that the devices utilized operate in favorable conditions for smooth performance.

Whenever one of our clients sends a request, destination servers receive requests exactly as they are sent to us. We do not modify any data as it goes through our machines.
Final word
At Oxylabs, we ensure that every business big or small has access to valuable public data. It is our work ethic to make sure that this data is acquired fairly and transparently, benefiting all parties in the process. 

We hope for the entire industry to evolve towards complete end-user awareness, fairly documented consent, and reward to create trust-based practices and a sustainable environment for all involved. 

About the author
Jurgita Tuzikaite
Former Communications Specialist
Jurgita Tuzikaite is a former Communications Specialist at Oxylabs. Her inspiration for original ideas comes from observing nature and exploring unknown paths, which often lead to unexpected adventures. Jurgita's background in humanitarian work has formed her work ethic and moral compass, which resulted in placing positive intention behind everything she does. She values wisdom and places importance on bringing value to other people through knowledge, creativity, and compassion.
All information on Oxylabs Blog is provided on an "as is" basis and for informational purposes only. We make no representation and disclaim all liability with respect to your use of any information contained on Oxylabs Blog or any third-party websites that may be linked therein. Before engaging in scraping activities of any kind you should consult your legal advisors and carefully read the particular website's terms of service or receive a scraping license.
Forget about complex web scraping processes
Choose Oxylabs' advanced web intelligence collection solutions to gather real-time public data hassle-free.