Back to blog
The Role of Web Scraping in Data-Driven Investing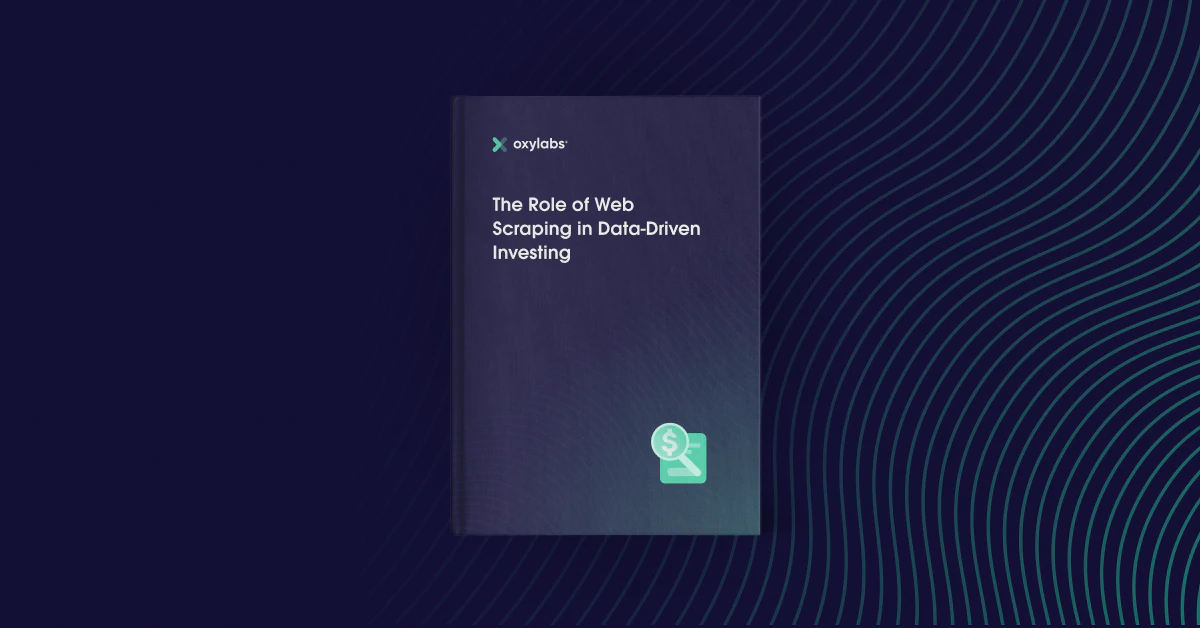 Iveta Vistorskyte
2021-08-301 min read
It is safe to say that data gathering has become an integral part of most, if not all, modern businesses. The degree of importance may vary from business to business, yet in areas such as data-driven investing, it's the core foundation upon which the entire industry is built on.
Considering that most information on the internet is unstructured, having a tool that both gathers the necessary data and offers it in a non-randomized manner is essential. Therefore, this whitepaper aims to show how web scraping has reached its position in data-driven investing, what challenges it highlights, and which difficulties it solves.
What to expect from this white paper?
The white paper will answer the following questions:
How did web scraping become so prominent in data-driven investing

What are the top trends in data-driven investing?

What are the main challenges encountered by web scraping?

How do you deal with unstructured data?
Download the white paper now to get all the answers to these questions.
Free PDF
The Role of Web Scraping in Data-Driven Investing
Check out our other white papers if you're curious to learn more about everything related to data gathering.
About the author
Iveta Vistorskyte
Lead Content Manager
Iveta Vistorskyte is a Lead Content Manager at Oxylabs. Growing up as a writer and a challenge seeker, she decided to welcome herself to the tech-side, and instantly became interested in this field. When she is not at work, you'll probably find her just chillin' while listening to her favorite music or playing board games with friends.
All information on Oxylabs Blog is provided on an "as is" basis and for informational purposes only. We make no representation and disclaim all liability with respect to your use of any information contained on Oxylabs Blog or any third-party websites that may be linked therein. Before engaging in scraping activities of any kind you should consult your legal advisors and carefully read the particular website's terms of service or receive a scraping license.
Forget about complex web scraping processes
Choose Oxylabs' advanced web intelligence collection solutions to gather real-time public data hassle-free.