Back to blog
Oxylabs Proxy Integration With Undetectable.io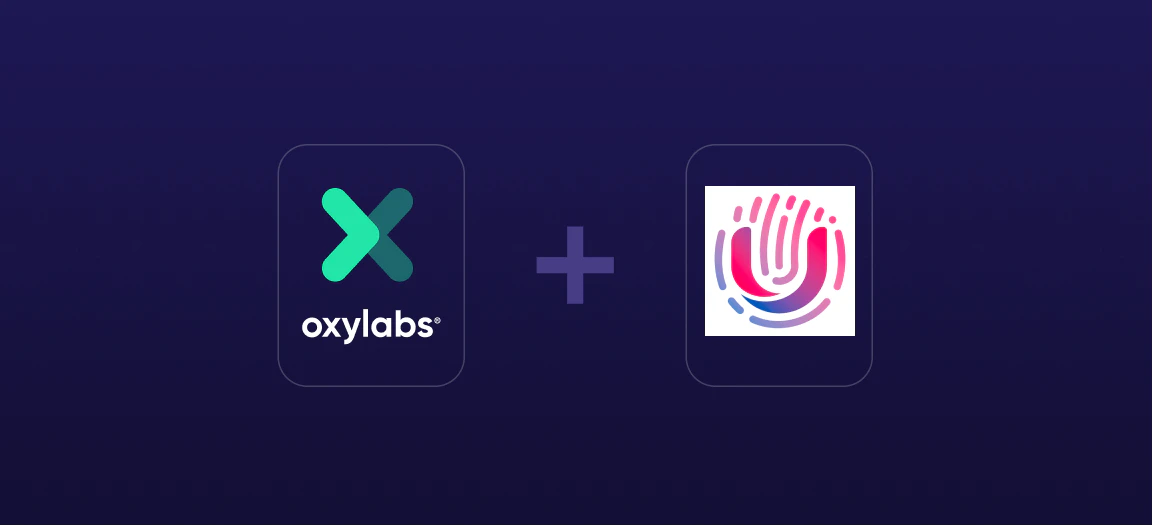 Vejune Tamuliunaite
2021-08-11
Generating and managing multiple browser profiles can be hassle-free with tools like Undetectable, especially when powered with proxies. Many online businesses use them for various purposes, such as SMM marketing, multi-accounting, contextual advertising, and much more. In this blog post, we will go step by step on how to integrate our Residential Proxies with Undetectable.
What is Undetectable?
Undetectable is an anti-detection browser designed for efficient and safe online activity. Instead of utilizing virtual machines or buying new hardware, this tool can be used as a complete substitution of browser fingerprints.
How to integrate Oxylabs proxies with Undetectable.io?
Firstly, you will need to get Undetectable. To do that, simply go to undetectable.io, sign up and download the browser. 
Then, open the application and click "+" to create a new profile. 
In the following window, under New Profile, enter the new profile name. Choose the settings (OS, browser, configurations, and screen) of how you want your browser to be recognized by websites. 
Also, you can select the main and additional languages, while geo-location will be determined by your proxy.
​​Go to the Proxy tab and select the "New proxy" option in the box. 
You can choose either SOCKS5 or HTTP (select HTTP proxy as a connection type). Now fill in proxy and authentication details: type pr.oxylabs.io for your Host and use 7777 for Port. Enter your credentials in the Login and Password spaces. Do not forget to add customer- at the beginning of your username. If you have whitelisted your devices, you do not need to provide login credentials.
You can also use country-specific entries. For example, if you put us- pr.oxylabs.io under Host and 10001 under Port, you will receive US exit node with a sticky session. Please check out our documentation for a complete list of country-specific entry notes. 
Click the Check button. If everything is fine, you should get a response indicating External IP. Press the Save Proxy button to confirm the changes.
Now save the profile by pressing the Save button, and you will see it appear on the left side menu. Edit your profiles easily by simply clicking on them. 
That's it! You have successfully set up your proxies with Undetectable.io. 
Conclusion 
Powered with Oxylabs Residential Proxies, Undetectable can help businesses create and work with multiple browser profiles simultaneously.
If you have any questions about integrating Oxylabs proxies, please contact us at any time. 
About the author
Vejune Tamuliunaite
Former Product Content Manager
Vejune Tamuliunaite is a former Product Content Manager at Oxylabs with a passion for testing her limits. After years of working as a scriptwriter, she turned to the tech side and is fascinated by being at the core of creating the future. When not writing in-depth articles, Vejune enjoys spending time in nature and watching classic sci-fi movies. Also, she probably could tell the Star Wars script by heart.
All information on Oxylabs Blog is provided on an "as is" basis and for informational purposes only. We make no representation and disclaim all liability with respect to your use of any information contained on Oxylabs Blog or any third-party websites that may be linked therein. Before engaging in scraping activities of any kind you should consult your legal advisors and carefully read the particular website's terms of service or receive a scraping license.