Guide to Setting a Proxy in SessionBox Extension & Workstation
Taking care of extensive web usage needs with standard browsers might be a real struggle. Not to mention the lack of identity protection, there are better options to speed up, scale, and safeguard your browsing.
SessionBox allows you to securely and anonymously manage unlimited active web browsing sessions. It provides the ability to use multiple accounts on the web simultaneously in a single window and utilize proxies per session for an untraceable browsing experience. 
The SessionBox Workstation enables more features than the extension, such as different browser fingerprints and unique user agents for each session, along with the prevention of supercookie and evercookie tracking.
This guide will showcase how to set up Oxylabs Residential and Datacenter Proxies with the SessionBox extension and Workstation (the process is identical on Windows and Mac OS).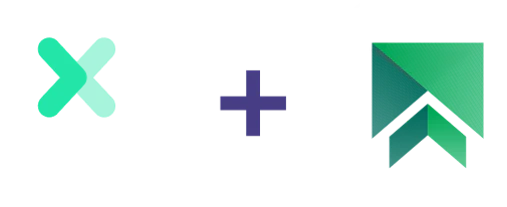 Installing SessionBox
Extension
Download for your preferred browser:
After installation, open the add-on. From there, you can log in by entering your SessionBox account login credentials, create a new account, or continue without it.
Workstation
1. Visit the official product page and click Install in the top right corner.
2. Download the setup and install it.
3. Use your login details to log in or create a new account.
Configuring proxies in SessionBox extension
Note that the proxy integration process is the same for Chrome, Opera, and Firefox extensions. 
1. Open the add-on, click the three horizontal lines to open a menu, then click Settings.
2. Navigate to the Proxy tab and click Add New to create a profile.
3. Name your profile, choose the connection type, such as HTTP, HTTPS, SOCKS5, or SOCKS4, and enter the Address and Port of a proxy server.
For example, to use our Residential Proxies, you have to enter the following details:
Type: HTTP
Address: pr.oxylabs.io
Port: 7777
Configuring Residential Proxies
Please refer to the Workstation section below for a more in-depth Residential and Datacenter Proxy setup. Oxylabs proxy configuration is identical throughout use cases.
4. Scroll down the same window to enter your Oxylabs sub-user's username and password, then Save the settings.

5. Once you add the proxy, you must assign it to a new session. Visit any website and open the add-on again. Click the New Stored Session button.
Creating a new stored session
6. A new tab will open. Navigate to the add-on again, click the three dots next to your new session, and select Settings.
Selecting session settings
7. Go to the Other tab and select your created profile under the Proxy section.
Choosing the proxy profile
That's all! Now your new session should be using a different IP than your own. You can use a website that shows your current IP to determine if the proxy is working correctly.
Configuring proxies in SessionBox Workstation
1. Once logged in, click the three dots in the top right corner.
Choosing the proxy manager
4. Name your profile and choose the appropriate connection type from the list of HTTP, HTTPS, SOCKS, or SOCKS4.
Residential Proxies
Type: HTTP
Address: pr.oxylabs.io
Port: 7777
To connect to a specific country, for example, the US, enter us-pr.oxylabs.io under Address and 10000 under Port. Take a look at our documentation to find more country-specific entries and sticky session details.
Configuring Residential Proxies
Dedicated Datacenter Proxies
Type: HTTP
Address: a specific IP address
Port: 60000
To use our Dedicated Datacenter Proxy, you'll have to use an IP from an acquired list. See our documentation for more information.
Configuring Dedicated Datacenter Proxies
Shared Datacenter Proxies
Type: HTTP
Address: dc.pr.oxylabs.io
Port: 10000
You can also use entries for particular countries. For example, to use a UK location, enter dc.gb-pr.oxylabs.io under Address and 46000 under Port. Refer to our documentation for the entire list country-specific entry nodes.
Configuring Shared Datacenter Proxies
5. Fill in your Oxylabs sub-user's username and password, and click Save.
That's it! You can check which country your session is connected to by clicking the Name of your proxy profile found on the right side of the search bar.
To access additional proxy settings, click on the three dots and select General Settings. A new window will appear, allowing you to adjust the use according to your needs.
Accessing additional proxy settings
SessionBox vs. Multilogin
While both solutions differ in features and pricing, you can look at SessionBox as an alternative to Multilogin. Both offer multiple browser profile management, integration with proxies, control of browser fingerprints, and the ability to collaborate with team members. Knowing that Multilogin is on the pricier side, SessionBox acts as an excellent alternative.
Wrapping Up
SessionBox is a straightforward tool that provides greater anonymity on the internet by giving control to the user over their device and browser data shared during each session. It also empowers the use of different browser profiles on the same site. When incorporated with Oxylabs proxies, it adds an elevated layer of security and identity protection.
Don't hesitate to reach out if you have any questions regarding the configuration of our proxies or our solutions in general.
Please be aware that this is a third-party tool not owned or controlled by Oxylabs. Each third-party provider is responsible for its own software and services. Consequently, Oxylabs will have no liability or responsibility to you regarding those services. Please carefully review the third party's policies and practices and/or conduct due diligence before accessing or using third-party services.
Get SessionBox proxies for $15/GB
---
Certified data centers and upstream providers