Back to blog
Meet us at the Black Hat Europe Conference in London!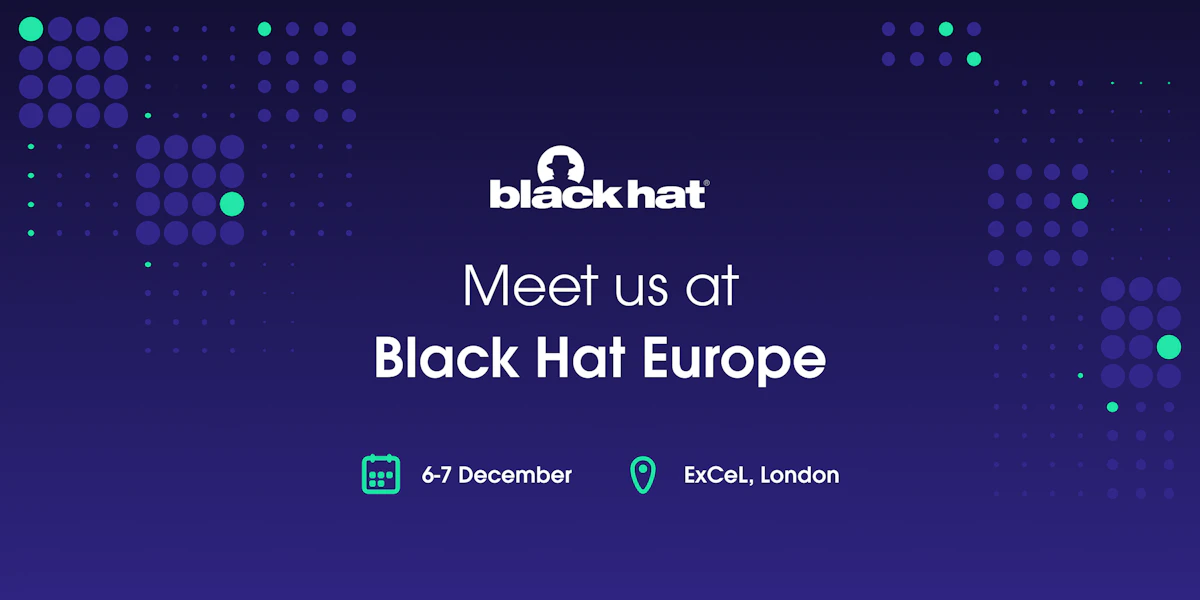 Maryia Stsiopkina
2023-11-061 min read
We're kick-starting this winter by participating in Black Hat Europe 2023 in London on December 6-7. Our Chief Commercial Officer Tomas Montvilas will be there to deliver an insightful presentation titled "Developing Effective Internal Threat Monitoring Systems."
Why attend? 
Black Hat gatherers the brightest minds in the Information Security field to exchange the latest knowledge in development, research, and trends defining the industry nowadays. During the event, the attendees will plunge into deeply technical Training, as well as Briefings dedicated to the latest research and vulnerability disclosures.
Glimpse into Tomas' presentation 
As cybersecurity threats become more sophisticated, companies worldwide turn to developing internal threat intelligence systems to ensure safety and mitigate potential risks. In his presentation, Oxylabs' CCO Tomas Montvilas will address the key challenges and break down the foundational elements needed to build effective threat monitoring systems.
Key details
Place: ExCeL London

Date: December 6-7

Oxylabs booth number: 333

Tomas' presentation: December 7, 10:55 (GMT), Business Hall Theatre B

You can register here
See you in London!
About the author
Maryia Stsiopkina
Senior Content Manager
Maryia Stsiopkina is a Senior Content Manager at Oxylabs. As her passion for writing was developing, she was writing either creepy detective stories or fairy tales at different points in time. Eventually, she found herself in the tech wonderland with numerous hidden corners to explore. At leisure, she does birdwatching with binoculars (some people mistake it for stalking), makes flower jewelry, and eats pickles.
All information on Oxylabs Blog is provided on an "as is" basis and for informational purposes only. We make no representation and disclaim all liability with respect to your use of any information contained on Oxylabs Blog or any third-party websites that may be linked therein. Before engaging in scraping activities of any kind you should consult your legal advisors and carefully read the particular website's terms of service or receive a scraping license.
Forget about complex web scraping processes
Choose Oxylabs' advanced web intelligence collection solutions to gather real-time public data hassle-free.