Back to blog
Introducing Oxylabs' Data Research Team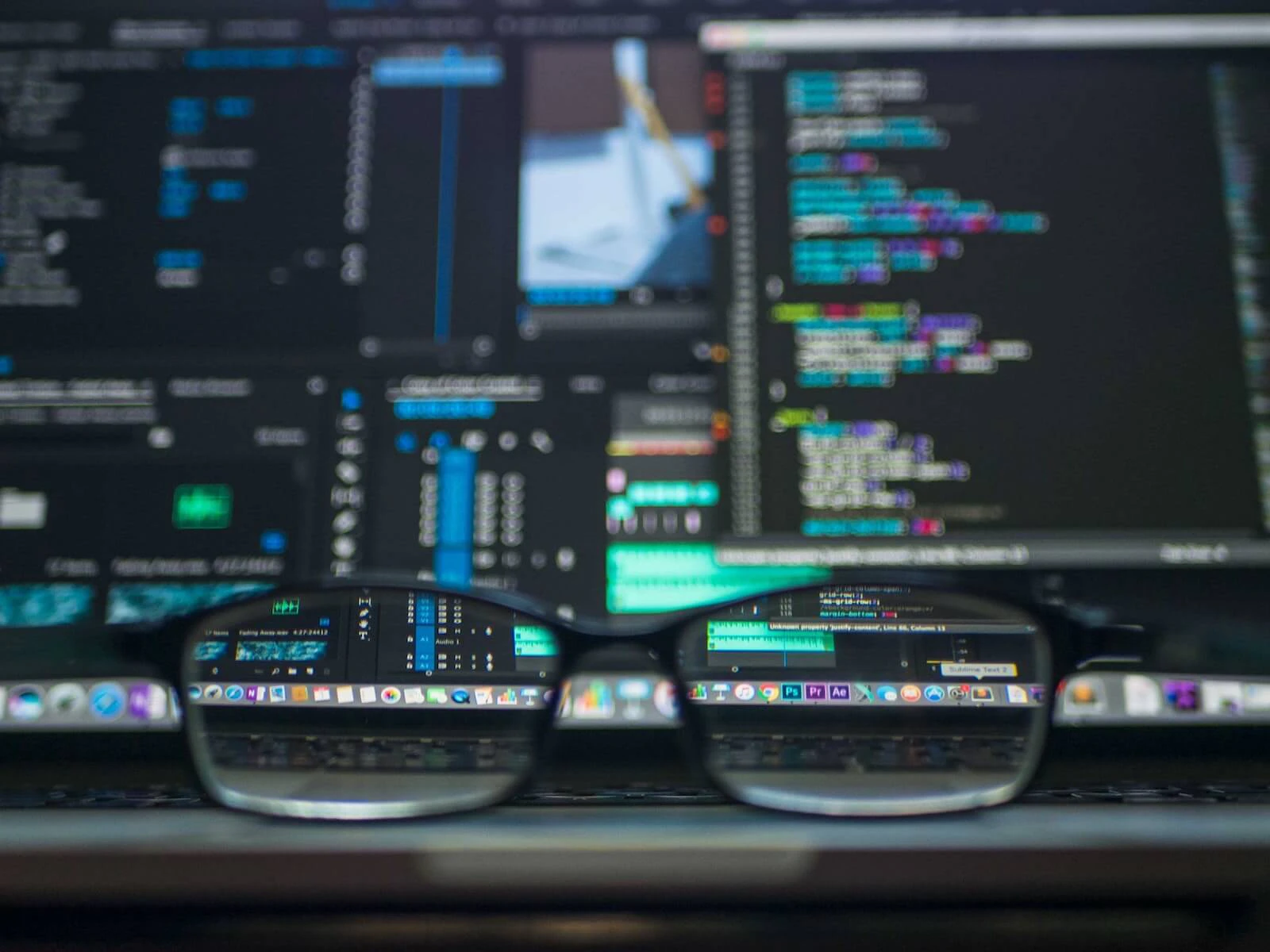 Vytautas Kirjazovas
2019-07-175 min read
Here at Oxylabs, we have a Data Research Department that appreciates numbers more than any other staff member of Oxylabs. What's more, this team is working hard behind the scenes to grow and maintain our premium residential proxies and datacenter IPs pool. Kudos to them!
Just recently, with their help, we published our Q2 report on data collection industry. For that very reason, we asked our Research Departments' head Rimgaudas, and his team member Dovile, to answer a few questions related to their daily tasks. Without further ado, here's what they had to say!
Can you introduce the team and your typical day?
Rimgaudas: Well, we have 4 team members, and I expect that soon enough, we will have to bring another data analyst enthusiast to help us out. I think what we all appreciate is that we don't try to focus only on specific tasks individually. Instead, we are taking an approach for everyone to handle whatever task it might be coming our way. So, we don't really have a typical day.
Can you tell us more about the tasks you handle?
Rimgaudas: My department closely works with our Account Managers and Sales team as they are the ambassadors of our clients and potential customers here at Oxylabs.
For instance, we get the requests directly from Account Managers on behalf of the client they are supporting. This could be anything from statistical data on their usage patterns, forecasts, resource planning, to name a few. 
Then we prepare the required data as per the client's request. Of course, our clients can see the majority of their statistics via our dashboards. However, what I have in mind that these requests take a more sophisticated approach. That allows our customers to dig deeper into their statistics and improve their web scraping operations.
So, it's a custom data analysis job?
Dovile: Yes, it is. For instance, sometimes our clients are unsure of how much resources they will need for a specific data source. Here is where we come in, as we know pretty much every single data-target out there. We would take into account existing data that we hold on these data sources, and consequently, provide guidelines for our clients. 
Rimgaudas: It's probably one of the most appreciated services that we provide. We do get to the bottom of things, taking into account possible errors for specific locations, specific targets and much more. Then we provide the recommendations to Account Managers to pass the information to our clients, or for the Sales team when they are in the process of onboarding a client.
Let's take a step back. How did Oxylabs look back in the day?
Rimgaudas: So, in September, I will mark my 4 years with Oxylabs. When I started working with Oxylabs, our resource base of IPs was close to 100k. While, presently, we have over 2M datacenter and 30M residential proxies. So, we really did grow, didn't we? 
Editor's note: As of 2020 we now have 100M+ residential proxies!
Back in the day, to my knowledge, we focused on researching the technicalities of the proxy world and web scraping instead of relentlessly trying to bring new customers. However, one day, we had this sudden burst of customers reaching out to us. Perhaps, it's a classic word of mouth marketing, as we got more and more clients being referred by our existing clients.  
On the subject of my team, looking back, we really improved the way we work. Surprisingly, sometimes clients themselves are unsure about what exactly they need and how to get to the desired result. However, with our gathered know-how, we found out the most optimized ways to approach numerous data sources. We share this information with our clients, and that helps them in their daily web scraping tasks.
Can you tell us a bit more about how your team improved its operations?
Rimgaudas: For instance, in early 2016, we started to prepare tailored statistics insights for each client. We received great feedback from our clients. Oxylabs isn't just selling proxies. We are trying to provide additional value to our customers. What's more, we are always on hand to speak to our clients' technical teams and share our know-how. Personally, it is one of the most satisfying things to know that we can help our clients to reach higher levels with our advice. 
Sounds cliché, but here at Oxylabs, it really is a partnership between our clients and us.
What are the most interesting challenges your team faces?
Dovile: Perhaps, the most interesting challenge is when a client is asking for information, but presently doesn't have the whole data for us to draw accurate conclusions. Or, sometimes a client has a problem that needs to be fixed, but the actual problem isn't defined, and we have a lack of data to work with. 
We have to dig deep and find an angle to forecast statistical predictions for our findings to be of value to the client. Hence, we coordinate with the account management team to find out as much information as possible.
Have you noticed any changes in how clients go on about web scraping? 
Dovile: One thing for sure is that we are witnessing quite a few clients shifting to our Real-Time Crawler solution (now known as Scraper APIs). This is because they need to tackle more challenging data sources with a guaranteed success rate.
Rimgaudas: What's more, we can see that our clients' web scraping operations have scaled drastically. They indeed invest even more time in data processing and analysis. We receive significantly more requests, and accordingly, a substantial amount of traffic is accumulated. It's a given that they are continually growing, and I'm sure that this will only keep that way for the foreseeable future. 
So, should a client build their own data retrieval mechanisms or outsource web data collection solution?
Rimgaudas: Well, there is no one correct answer. We have various clients and they have different requirements. Some use their in-house data gathering solutions, and some outsource our tools.
Clients that have built their own data retrieval mechanism set it up as per their specific needs. So, they only need proxies to make sure they get that desired data.
Have you noticed any mistakes of our clients or new clients commonly make? 
Dovile: Well, we always get questions that we are more than happy to answer. However, everything is covered in-depth in our documentation, and mistakes could have been avoided. It's a classic no-one likes to read manuals or instructions scenario.
Of course, inevitably, some IPs do get overused. Perhaps with the lack of web scraping knowledge. So, sometimes it is as simple as getting in touch with their account manager and ask for advice. We are always here to help.
What do our clients appreciate the most about Oxylabs?
Rimgaudas: From the feedback that I've heard, it is the additional value that we try to provide to our clients. That being, support working during weekends, our in-depth statistical analysis or account managers traveling directly to our clients for catch-ups. Basically, that human factor that we strive to excel in. It doesn't go unnoticed by our clients, which is really pleasant to hear.
It's a wrap
About the author
Vytautas Kirjazovas
Head of PR
Vytautas Kirjazovas is Head of PR at Oxylabs, and he places a strong personal interest in technology due to its magnifying potential to make everyday business processes easier and more efficient. Vytautas is fascinated by new digital tools and approaches, in particular, for web data harvesting purposes, so feel free to drop him a message if you have any questions on this topic. He appreciates a tasty meal, enjoys traveling and writing about himself in the third person.
All information on Oxylabs Blog is provided on an "as is" basis and for informational purposes only. We make no representation and disclaim all liability with respect to your use of any information contained on Oxylabs Blog or any third-party websites that may be linked therein. Before engaging in scraping activities of any kind you should consult your legal advisors and carefully read the particular website's terms of service or receive a scraping license.
Forget about complex web scraping processes
Choose Oxylabs' advanced web intelligence collection solutions to gather real-time public data hassle-free.