Back to blog
Ethical Web Data Collection Initiative Launches Its Accreditation Program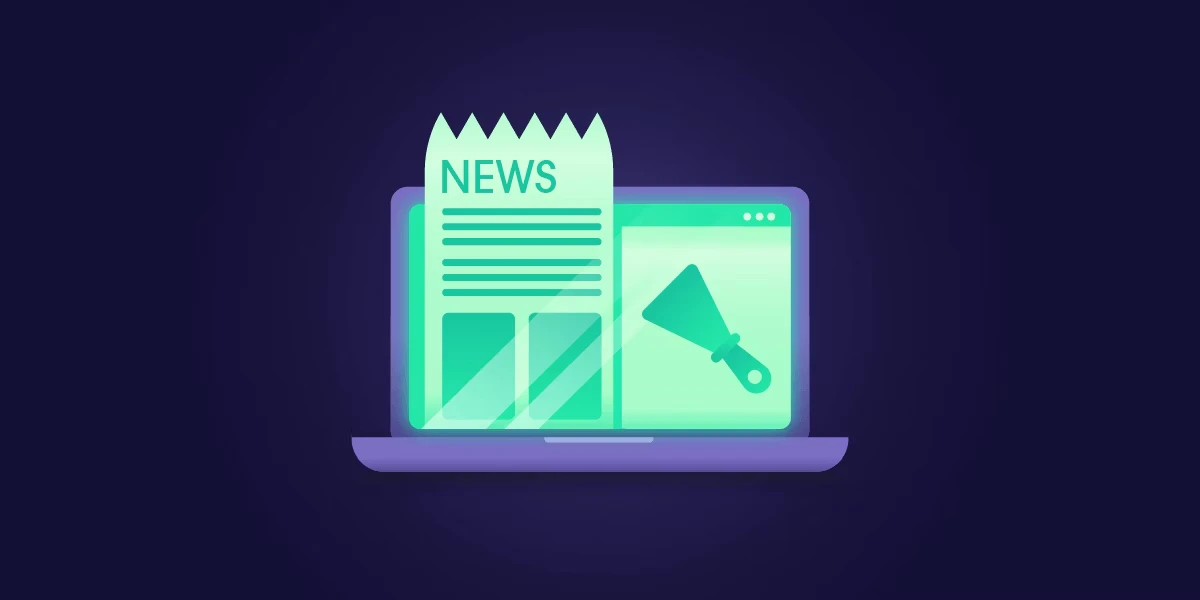 Adomas Sulcas
2023-10-042 min read
The Ethical Web Data Collection Initiative (EWDCI), an industry-led consortium of web data collectors focused on strengthening public trust, promoting ethical guidelines, and helping businesses and their customers make informed data extraction choices is delighted to announce the launch of the EWDCI accreditation program, wherein eligible companies can receive an EWDCI Certified designation. 
The association aims to raise the bar for ethics in the process widely known as "data scraping" with the goal of enhancing trust—a key component of a free, fair, and open Internet. The accreditation program aims to bring greater accountability and build consumer confidence in the essential, but often misunderstood ethical web data collection industry.
Oxylabs, as one of the founding members of EWDCI, has worked diligently to guide the industry towards more ethical and transparent data collection practices. We believe that the accreditation program moves the industry forward in a positive direction and will continue to collaborate with partners on similar goals.
Over the past several months, the EWDCI members have collaborated on a set of core web scraping principles that revolve around legality, ethics, ecosystem engagement, and social responsibility, inviting everyone from across the globe to participate in the development of these principles. 
Starting today, companies may apply to become EWDCI Certified. All EWDCI members encourage companies who collect and manage web data to join the association—and, most importantly, join the conversation to further develop these principles. 
The inaugural group of web data aggregators that have earned EWDCI accreditation includes Coresignal, Oxylabs, ProxyEmpire, Rayobyte, Smartproxy, and Zyte.
The web data collection industry is still young, but it's growing very quickly. As more data-hungry AI tools fall into corporate and private hands, there is a limited opportunity to shape how the data-collection practice is developed and perceived. This is why the EWDCI is dedicated to defining positive and beneficial uses of the important abilities and potential of data collection and aggregation at scale. 
We believe that EWDCI is playing an integral role in the advancement of the web intelligence industry. Many market players have long sought clarity and mutual understanding on best practices, legal guidelines, and ethical data collection. As the association continues its work, we will strive to achieve something all of us were looking for all these years.
Julius Černiauskas, Chief Executive Officer at Oxylabs
The EWDCI is now focused on furthering the association's mission and scope of practice through the acquisition of public commentary on various topics, which include:
How scraped data can be used to ethically train LLMs and generative AI models

Government access to data and due process

Balance between scrapers and target websites

Privacy compliance when scraping personal data

Preventing tactics that undermine consent and consumer choice

Anti-stalkerware efforts
The EWDCI seal is a crucial stamp of approval, but it's also a way to build industry-led influence with a clear goal of making the free and open Internet a better and safer place. 
You can find out more about these principles and our mission, as well as apply for the EWDCI Certified program, on our website.
About the author
Adomas Sulcas
PR Team Lead
Adomas Sulcas is a PR Team Lead at Oxylabs. Having grown up in a tech-minded household, he quickly developed an interest in everything IT and Internet related. When he is not nerding out online or immersed in reading, you will find him on an adventure or coming up with wicked business ideas.
All information on Oxylabs Blog is provided on an "as is" basis and for informational purposes only. We make no representation and disclaim all liability with respect to your use of any information contained on Oxylabs Blog or any third-party websites that may be linked therein. Before engaging in scraping activities of any kind you should consult your legal advisors and carefully read the particular website's terms of service or receive a scraping license.
Forget about complex web scraping processes
Choose Oxylabs' advanced web intelligence collection solutions to gather real-time public data hassle-free.