Back to blog
What is Firmographic Data? Everything You Need to Know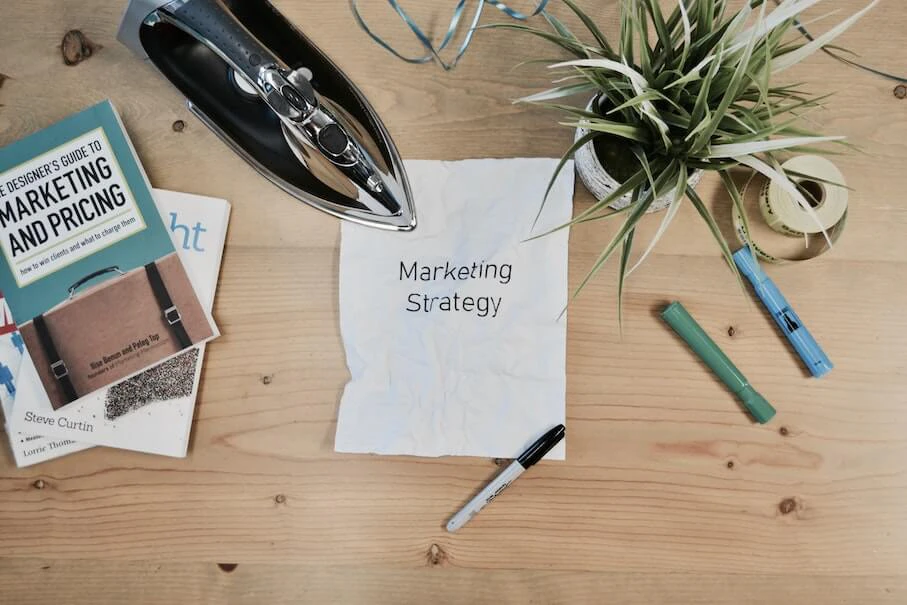 Maryia Stsiopkina
2021-09-146 min read
Personalization, as one of a marketing strategies, is becoming a priority among marketers and being held to a higher standard than before. This comes on the heels of a 2020 study that revealed that the majority of business-to-business (B2B) marketers believe that personalization improves customer relationships (77%), as well as enhances conversion rates and growth (55%). However, many companies still struggle to come up with actionable personalization strategies using existing categories of data.
In light of these issues, B2B marketers need to develop a 360-degree view of both the individual(s) responsible for making decisions and the company they work for. This is where company data comes in. In this article, we will detail everything you need to know about firmographic data, including its benefits, how to acquire it, and the correlation between firmographic and demographic data.
What is firmographic data?
Firmographic data refers to the various unique data points that help marketers and competitors categorize businesses and companies. This data describes the operations of the companies. Firmographic data examples include:
Geographic location: it provides information about the geographic area where a company operates, how many offices it uses, and their addresses.

Industry type: this data presents insights about a company's products and services. With that, marketers can narrow down prospective sales leads, derive sales potential, and adjust their marketing strategies.

Customer type: it allows the recognition of a company's customer base, that's B2B, B2C, or business-to-government (B2G), and if that company can be one of the potential clients.

Company size: it provides details about the number of employees and the physical presence of an organization, and it can also include a company's international reach.

Total revenue and sales: this data type delivers financial figures of a company, such as their quarterly and annual revenue and losses, as well as expenditures.

Type of organization: it gathers firmographic information about organizational structure of a company, like whether it is privately or publicly owned, a governmental or non-governmental organization, a commercial or non-profit organization, as well as a company's legal status.

Growth trends: these trends give insight into a company's growth progress, for example, whether it's expanding, scaling down, holding steady, or just starting up.
Notably, marketers rely on large volumes of data, beyond just firmographic data, to gain insights into their target audience's purchasing behavior, interests, and habits. Demographic data plays a vital role in making this possible.
What is demographic data?
Demographic data refers to the specific datasets used to identify individuals within an organization. Examples of demographic data include positions, roles, department, age, gender, and cultural background. However, in B2B marketing efforts, the most crucial data points are the individual's department, position held, and roles.
Overlap between firmographic data and demographics data
For the best results, B2B marketers should target the people responsible for making purchasing decisions within a company. In this regard, they should combine demographic data with firmographic data to understand these people, the circumstances and operational structure at their workplace, and, lastly, the company they work for.
This combination provides the personalization template against which to undertake segmented marketing. It also addresses the lack of detail, the main disadvantage of firmographic segmentation (using firmographic data alone), as well as the lack of sufficient data, a challenge associated with only using demographic data.
The Evergage Trends in Personalization study perfectly captures each of these challenges. It revealed that 58% of marketers in B2B companies do not have sufficient data and insights to effectively undertake personalization. The proportion was much lower for B2C companies at 39%. At the same time, 31% of the marketers stated that low-quality data prevented companies from giving personalization more priority.
Demographic and firmographic data should be combined for better personalization
Benefits of firmographic data
Firmographic data is used in combination with other data types, e.g., demographic data, thus enabling marketers to have a 360-degree view of their prospective customers. It provides insights that they can then use to categorize these customers into market segments. Some can be considered promising, qualified prospects or leads, while others can be unqualified. Through all these, firmographic data offers several benefits, including:
Personalization

Facilitating the building of sales funnels

Evaluating long-term buying potential

Enhancing account-based marketing (ABM)

Prevent wastage
Personalization
More and more business buyers believe that being treated as a person and not as a number is extremely crucial to winning their business. To this end, marketers have greatly improved personalized content across multiple channels, including display ads, email marketing, mobile messaging, search engine marketing, online forums, video ads, and more.
According to the 2020 State of Marketing report, more than 60% of marketers improved personalization in each of these categories. Improved audience segmentation came second in each of the channels.
These figures underscore the need for marketers to move away from creating personas, as is the case with B2C marketing. They should instead associate each customer with their specific profile by combining both demographics and key firmographic data.
Building funnels
As part of the sales process, a sales funnel refers to the progressive steps a prospect has to make on their way to becoming a customer. In B2B marketing, this journey is much longer than it is in B2C marketing. In the former, sales and marketing professionals have to nurture a business lead, through lead generation efforts, over a prolonged period to convert them into customers. This is because of the high number of decision-makers, the need to give product demos, a lengthy approval process, and the fact that an elaborate ROI analysis has to be carried out.
Firmographic data, however, enables both the sales and marketing teams to identify what a promising prospect looks like and how they can target and tailor their lead generation endeavors to capture such a business in a way that ultimately simplifies its journey to being a customer.
Evaluating long-term purchasing potential
Naturally, a long-term customer relationship is beneficial to businesses. It generates more revenue from the increased frequency of purchases. It also has the potential to lower the budget for sales and marketing campaigns.
However, all these benefits are contingent on identifying a company capable of consistently paying for the product over the long term. This is where firmographic data thrives. You can easily identify which company to target with new top-of-the-line products or offer product renewals through datasets that constitute firmographic data examples. These include the annual expenditure, revenue, company size, and market share.
Enhancing account-based marketing (ABM)
The 2020 State of Marketing report further noted that ABM received the third-highest budget allocation (16%) after advertising (18%) and technology (17%), demonstrating its importance, especially in the wake of COVID-19. ABM entails identifying and focusing on the top-value, best-fit accounts. Firmographic data plays a vital role in making this possible. In fact, besides promoting their identification, it facilitates personalization.
Prevent wastage
Firmographic data enables you to target only relevant and promising prospects. It eliminates or reduces assumptions, thus allowing you to optimize your advertising campaign in a way that increases the ROI. Simply, firmographic data helps your company's sales and marketing department avoid wasting ad money on uninterested and unqualified leads.
Firmographic data helps avoid ad money wastage
How to acquire firmographic data
First-party data collection
B2B marketers can conduct surveys, which, besides being a source of real-time up-to-date firmographic data, enable marketers to extract the exact information they wish to collect. They can also rely on their in-house customer relationship management (CRM) software.
These software programs consolidate data on customers and prospects into a single database. This consolidation eliminates the number of information silos, thus smoothing the firmographic data access, analysis, and use.
Third-party data collection
At the same time, collecting firmographic data can be done through third-party sources. These sources include company websites, public databases, subscription-based research websites, customer data platforms (CDP), and government websites. Additionally, the data can be collected from white paper articles and reports, company filings with the relevant authorities, tax declarations, and registers of organizations.
Importantly, web scraping has proven to be a useful data collection tool from these third-party sources. Defined as the automatic process of extracting data from websites, it can collect publicly available firmographic data.
But web scraping may not be as simple as it sounds. Companies and site owners, intending to safeguard the information stored in their web servers, include anti-scraping measures. Some of these measures include CAPTCHAs, honeypot traps, user-agents, IP address blocking, and more.
Nonetheless, advanced web crawling and scraping tools can circumvent these anti-scraping measures, providing smooth access to the firmographic data. Oxylabs has plenty of reliable data gathering solutions for your business. These include proxies that offer human-like scraping without IP blocking with 99.95% average success rates; artificial intelligence and machine learning-based solutions that guarantee efficient web scraping; and highly scalable tools that enable data extraction from large websites.
Web scraping provides smooth access to firmographic data
Conclusion
When combined with demographic data, firmographic data provides a comprehensive view of a company and the individuals within the organization responsible for making decisions. It, therefore, facilitates segmented marketing and personalization, which, according to business buyers, greatly influences their purchasing decisions.
Firmographic data can be acquired from first-party and third-party sources. Advanced web scraping solutions play a crucial role in seamlessly collecting vital publicly available data from third-party sources.
About the author
Maryia Stsiopkina
Senior Content Manager
Maryia Stsiopkina is a Senior Content Manager at Oxylabs. As her passion for writing was developing, she was writing either creepy detective stories or fairy tales at different points in time. Eventually, she found herself in the tech wonderland with numerous hidden corners to explore. At leisure, she does birdwatching with binoculars (some people mistake it for stalking), makes flower jewelry, and eats pickles.
All information on Oxylabs Blog is provided on an "as is" basis and for informational purposes only. We make no representation and disclaim all liability with respect to your use of any information contained on Oxylabs Blog or any third-party websites that may be linked therein. Before engaging in scraping activities of any kind you should consult your legal advisors and carefully read the particular website's terms of service or receive a scraping license.
Forget about complex web scraping processes
Choose Oxylabs' advanced web intelligence collection solutions to gather real-time public data hassle-free.