Back to blog
Proxy Integration With GoLogin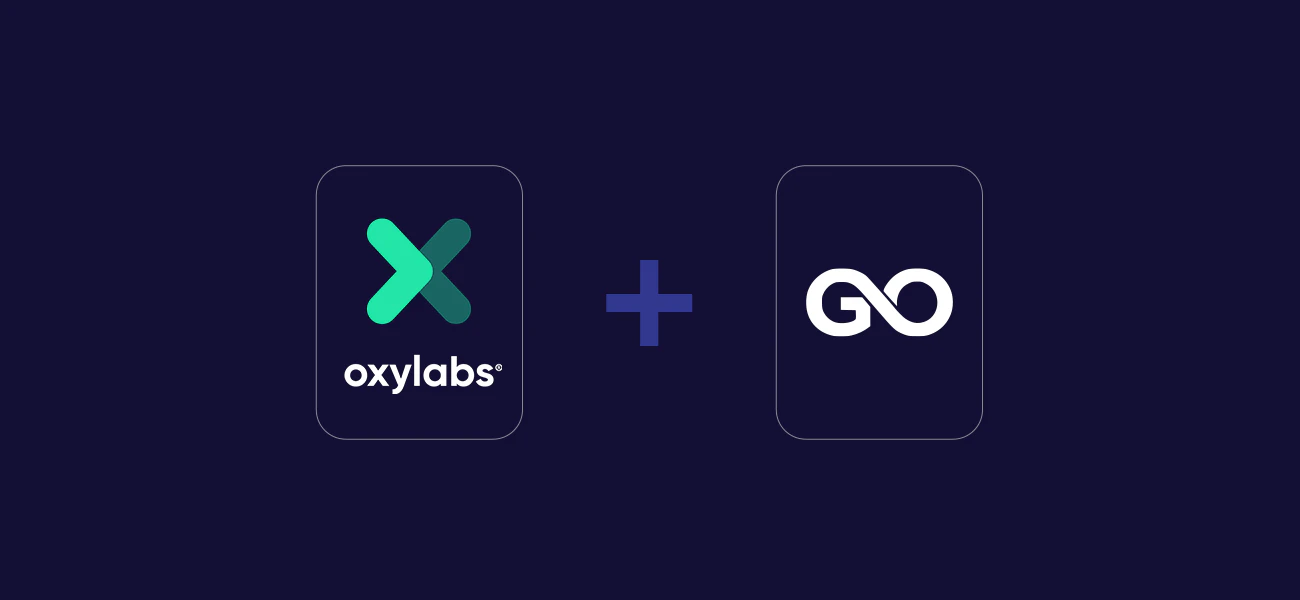 Iveta Vistorskyte
2020-09-16
Online privacy is not a common thing on the internet as every device leaves its footprints that can be used to identify users. Browser fingerprints are among such footprints.
Browser fingerprinting is a tracking method that leverages the configuration information browsers make visible to websites. It is a primary verification method that various websites use against web scraping bots. This is a challenge to many companies that want to make data-driven decisions because browser fingerprinting can interfere with the web scraping process.
What is GoLogin?
GoLogin is a browser management application for Windows, Linux, and Mac OS. GoLogin app lets you control fingerprints, manage browser profiles, and much more.
With the GoLogin app, you can configure and change your browser fingerprint as you want. Furthermore, you can manage browser profiles, which lets you store, share, and sync sensitive information. If you want to learn more about GoLogin features, check out their official website.
How to use a proxy in GoLogin? 
GoLogin does not provide proxies by itself. If there is a need, you should learn how to integrate Oxylabs proxies with GoLogin for the best browsing experience. We prepared you a step-by-step guide on how to configure our residential proxies on GoLogin for Windows. Simply follow these steps:
1. Open the GoLogin app.
2. Click a button Create Your First Profile.
3. In the following window, enter the required proxy information. Under Profile Name, write Oxylabs. Next, choose Connection Type as HTTP Proxy. Under Proxy Host and Port, enter pr.oxylabs.io and 7777. Next, enter your login credentials under Username and Password. Finally, click a button Create Profile.
You can also use country-specific entries. For example, if you put us-pr.oxylabs.io and 10001 under *Proxy Host and Port, you will receive a US exit node with a sticky session.
For a complete list of country-specific entry notes, please refer to our documentation.
4. All set! Now, click a Run button and wait for the browser to load.
5. If everything is done correctly, a website http://myip.gologin.app will open and show IP information.
Conclusion
If you are engaging in web scraping, managing browser fingerprinting is essential for a smooth data gathering process. In this case, GoLogin is a perfect choice to configure and change browser fingerprinting whenever you need it. You just need to make sure that you are using the best quality proxies.
If you are interested in starting using our proxies or have any questions about setting up your proxies with the GoLogin app, contact us at hello@oxylabs.io and get all the information you need.
About the author
Iveta Vistorskyte
Lead Content Manager
Iveta Vistorskyte is a Lead Content Manager at Oxylabs. Growing up as a writer and a challenge seeker, she decided to welcome herself to the tech-side, and instantly became interested in this field. When she is not at work, you'll probably find her just chillin' while listening to her favorite music or playing board games with friends.
All information on Oxylabs Blog is provided on an "as is" basis and for informational purposes only. We make no representation and disclaim all liability with respect to your use of any information contained on Oxylabs Blog or any third-party websites that may be linked therein. Before engaging in scraping activities of any kind you should consult your legal advisors and carefully read the particular website's terms of service or receive a scraping license.