Back to blog
Scraping Images for Intellectual Property Protection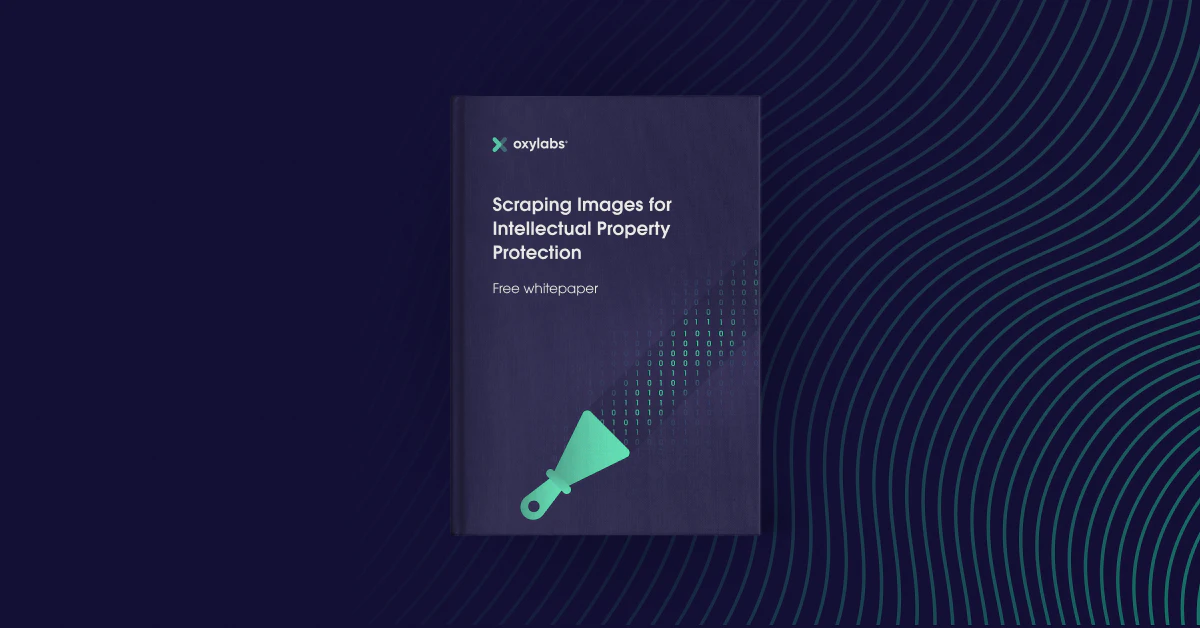 Vejune Tamuliunaite
2021-01-071 min read
In today's knowledge-based and globalized economy, a company's intellectual property assets form a great deal of business value. And while the internet has opened enormous opportunities for businesses to communicate their brand messages, it also created a fertile ground for intellectual property abuse.
According to the EU Intellectual Property Office report, in 2016, the magnitude of international trade in counterfeit products reached almost USD 509 billion, constituting up to 3.3 % of world trade. Businesses cannot entirely rely on standard legal precautionary measures to battle brand abuse online but search for proactive intellectual property monitoring and protection solutions.
Get this whitepaper to learn:
Why is intellectual property protection crucial

How can intellectual property be infringed

Ways that image scraping can help companies protect their intellectual property
Free PDF
Scraping Images for Intellectual Property Protection
Make sure to take a look at other white papers covering web scraping and proxy solutions in detail.
About the author
Vejune Tamuliunaite
Former Product Content Manager
Vejune Tamuliunaite is a former Product Content Manager at Oxylabs with a passion for testing her limits. After years of working as a scriptwriter, she turned to the tech side and is fascinated by being at the core of creating the future. When not writing in-depth articles, Vejune enjoys spending time in nature and watching classic sci-fi movies. Also, she probably could tell the Star Wars script by heart.
All information on Oxylabs Blog is provided on an "as is" basis and for informational purposes only. We make no representation and disclaim all liability with respect to your use of any information contained on Oxylabs Blog or any third-party websites that may be linked therein. Before engaging in scraping activities of any kind you should consult your legal advisors and carefully read the particular website's terms of service or receive a scraping license.
Forget about complex web scraping processes
Choose Oxylabs' advanced web intelligence collection solutions to gather real-time public data hassle-free.