Back to blog
Marketplace SEO: How to Improve Your SERP Rankings with Data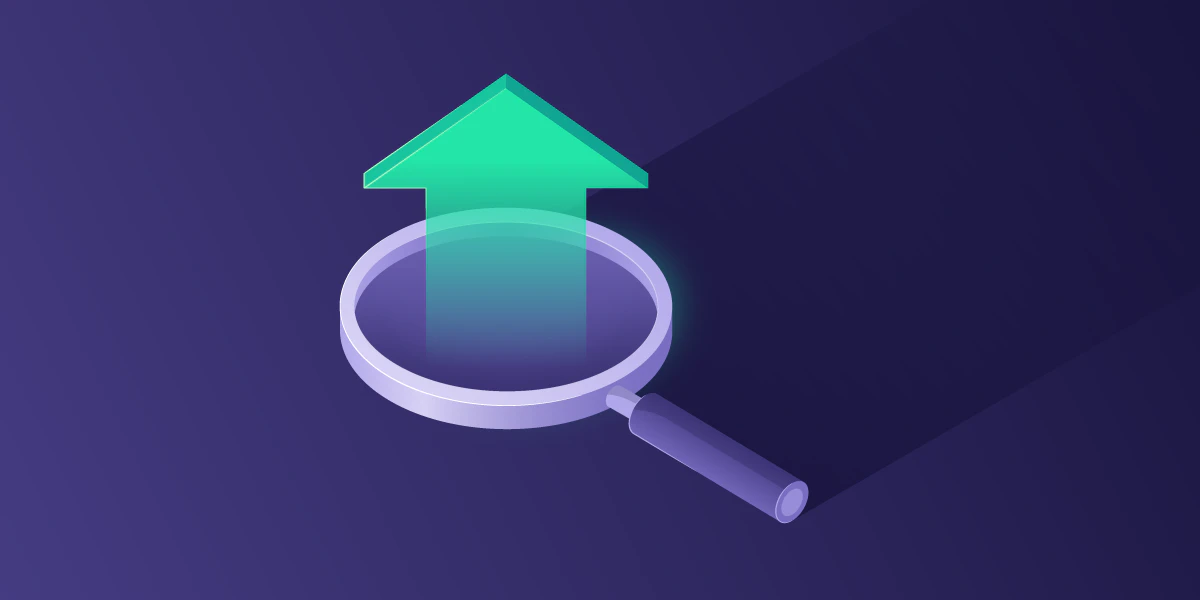 Danielius Radavicius
2022-07-267 min read
It's difficult to understate the importance of adhering to the guidelines, rules and tips various marketplaces have set out. After all, the success of your selling strategy will likely depend entirely on how accurately you follow a specific marketplace's regulations. That's not to say there aren't any ways to think outside the box and gain leverage over your competition, but your start has to achieve the requirements.
To provide proof of the idea mentioned above, you needn't look further than the "Buy box" of various marketplaces, which you gain access to only after becoming one of the highest-ranked sellers.
When presented with such a box, around 82% of all buyers use it to purchase a product. Regarding E-Commerce, 64% of sales are generated by the first three products. Clearly, ranking among the top is vital, but obtaining this is rather difficult. 
Many factors affect your marketplace SERP results, and the primary aim of this article is to explain, showcase them and provide tips on ways to improve your rankings.
Main drivers of e-commerce search algorithms
As mentioned, some e-commerce sites may prioritize their search algorithms slightly differently, although the core remains the same. Below, six crucial data rank determining aspects will be considered: keywords, title, pricing, item availability, rich product data with high-quality images, and backlinks.
Keywords
The foundation of any search engine optimization (SEO) strategy will have keywords incorporated in one form or another. After all, how will the customer find your products if the title does not represent what you're selling? Let's start with an example of selling a bicycle.
The first step you'd take is writing "bicycle" in the search bar and seeing what comes up.
Bicycle search suggestions
It's important to analyze these suggestions as their related keywords depict what buyers search for when looking for a product.
For the next step, using a tool like the Google Keyword Planner is recommended, as it allows you to choose which keywords are the most relevant and popular while offering the highest volumes. Do note that while Google planner is a good, free alternative, other more powerful yet likely paid tools are also out there.
After using the planner, create an entire collection of relevant keywords and pick out the ones which fit your criteria best, i.e. are high-in-demand and popular. In the meantime, always consider the  likeliness of them being used.
Further consideration should be the type of keywords that are relevant to your case. As the name suggests, long tail keywords are lengthy and specific; therefore, their research volume is lower. However, if what you're selling is headed towards a niche market, then the lower volume could be less of a concern for you. Specific high-end goods are a prime example.
Product title
Quite a few keyword tips are interchangeable with how titles should be approached. Primarily title relevance and accuracy, but that doesn't mean you should start putting in as many keywords as possible. Usually, the structure of a title consists of the primary keyword only, which is then surrounded by relevant prefixes.
Do note that marketplaces will want at least these four prefixes: quantity, brand, key feature, and product purpose though you should check if there are any other store-specific requirements.
Below is an excellent example of how some sellers approach their titles. Since an electric bike is a technical, higher-priced good and the usual buyer cares about its technical statistics, the title is jam-packed with information. Evidently, that's what the marketplace was looking for, and now the bike is one of the first results to appear after I simply type in "bike".
Before moving on, it'd be important to remind you that all titles are unique to their products; therefore, not all items should have as wordy of a title as this bike. Doing competitor research on what exact information has to be put in shouldn't be skipped.
Product pricing
It is no surprise that price is a vital piece of SERP rankings though getting it right is a bit more complex than may initially appear. Marketplaces require dynamic pricing strategies, ranking products with incremental price changes higher than drastic increases or undercuts. Therefore, listing a product for a significantly lower amount will not make it jump to the top SERP rankings; actually, it would do the exact opposite.
Furthermore, like many SEO aspects, pricing requires constant moderation and shouldn't be left and forgotten. Be vigilant of how competitors adjust their pricing and stay on top of yours as well, especially since you don't want to lose your hard-earned spot purely due to negligence.
Item availability
This section is rather simple, as it merely states that the capacity to meet demand gets higher rankings, i.e. a seller with 30 bicycles for sale of the same type is likely to achieve more visibility than a seller with 2. Ensuring the quantity seldom reaches zero will offer you the most chances at high SERP rankings.
Rich product information and high-quality images
Product information, while a necessity, is a great way to differentiate yourself from other sellers. Titles, clear and relevant data given in bullet points, and various images depicting the product are essential methods to provide your customers with easy-to-understand information while increasing your visibility.
Let's briefly go back to the electric bike example. Below is what one seller has put as the key points of his product.
Notice how every section states concrete data, and there aren't any bullet points which are vague or lacking information. The item you're selling may be more straightforward, with fewer specifications needed, yet that only amplifies the need for what's written to be concise, informative. Having high-quality pictures taken from all necessary angles is a requirement as well, especially if the existing images of your product are poor. 
Backlinks
If you have ever conducted SEO research, you've undoubtedly encountered backlinks and many guides praising their importance. As always, the more quality inbound links, the more likely you'll be ranked higher. Start by having accounts on various social media platforms, such as Twitter or Tumblr. Then if you have the necessary resources, produce a blog where you can inform your potential customers about the features and benefits of your products while also adding valuable backlinks.
SEO product optimization tips for marketplaces
Although the primary driving forces of algorithms were already discussed in the previous section, we are now presented with the unique opportunity to draw a variety of tips from them, starting with product titles and descriptions:
Optimizing titles and descriptions
Providing accurate and concise information to your potential buyers is imperative, so what exactly should you do?
Ensure the title will match what's written on the physical packaging.

Keep title length appropriate, as a longer title that includes irrelevant information is more likely to lose customer attention.

Avoid using subjective descriptions such as "top seller".

Abbreviate measurements, i.e. kg, cm.

Have brand names in the product descriptions.

If the product has sizes, include them.

Outline the material it's made out of (especially important for clothing).

Show critical details such as quantity and color availability.
Optimize product key features and images
Present key features in a bullet point list format, which should include the main keywords. Remember, the priority is informing potential customers about your product to help their buying decision. Anything that strays from this idea is disadvantageous. Your bullet points should:
Don't overdo the number of bullet points. A handful of clear and concise bullet points is always the optimal solution.

List the key features your customers should know before buying, such as dimensions and contents.

Reinforce crucial information from the title.

Avoid promotional information.

Produce multiple eye-catching, high-quality images that show all the necessary parts of your product.

Take well-lit photos.

Have the product be easily recognizable.

Have simple, not distracting backgrounds.
Once again, much like with title and description tips, ensuring you follow the exact guidelines set up by the marketplace is vital to your rankings. Take special care with the pictures as there will likely be exact size requirements.
E-commerce data for improving Marketplace SEO strategy
A lot of the tips, tricks, and information provided in this guide will ensure you'll, at the very least, achieve the requirements to have a chance at higher SEO rankings. Yet, ensuring you can achieve standards is rarely good enough, especially in a deeply competitive space like an online marketplace. This is where data collection comes into play as a way to go above and beyond in terms of business growth and beating the competition. 
Let's take a look at pricing, for example. Without a dedicated tool, it's nothing short of impossible to retain a perfect pricing strategy since your competitors may constantly change and adjust their prices. However, a reliable data collection tool that provides real-time, product-specific price monitoring allows you to make intricate changes to increase or undercut your competition without dropping your rankings.
Product availability is another aspect data collection covers. By getting a live feed of information, capitalizing on split-second opportunities becomes a possibility. When a product is close to or out of stock, putting up your items doesn't merely increase the immediate chance of sales but also further pushes up your rankings.
Descriptions, titles and keywords can be adjusted by such tools as well. Analyze and aggregate what makes your competitors trend to find out the perfect copy combination for maximized SEO rankings and natural search queries.
Reviews and seller ratings show who are the top players in your category and what their successes and failures are. Imagine, upon receiving large amounts of seller ratings, you've found a repeating positive reaction to a particular feature of a bike. It would be likely that you'd like to incorporate such a part as well. Similarly, you may find that a significant portion of ratings are universally displeased with a type of material used in a bike frame, further giving tips on what you should or shouldn't do.
Wrapping up
Improving your rankings to the point where your product listings are among the top search results isn't easy. It's a complex, competitive, and continuous task which requires an understanding of SEO basics, how they change or remain similar when applied to online marketplaces, and how to stand out. Yet, the effort makes it worth it as the vast majority of sales are done from the first results of search terms. 
This is why data gathering with intelligence solutions like Scraper API has become a prominent part of marketplace SEO. It makes the otherwise daunting and challenging task of keeping up with your competitors manageable while providing you with invaluable information used to outperform them.
About the author
Danielius Radavicius
Copywriter
Danielius Radavičius is a Copywriter at Oxylabs. Having grown up in films, music, and books and having a keen interest in the defense industry, he decided to move his career toward tech-related subjects and quickly became interested in all things technology. In his free time, you'll probably find Danielius watching films, listening to music, and planning world domination.
All information on Oxylabs Blog is provided on an "as is" basis and for informational purposes only. We make no representation and disclaim all liability with respect to your use of any information contained on Oxylabs Blog or any third-party websites that may be linked therein. Before engaging in scraping activities of any kind you should consult your legal advisors and carefully read the particular website's terms of service or receive a scraping license.
Forget about complex web scraping processes
Choose Oxylabs' advanced web intelligence collection solutions to gather real-time public data hassle-free.