Back to blog
Oxylabs Featured in Raconteur "Future of Data and AI" Special Report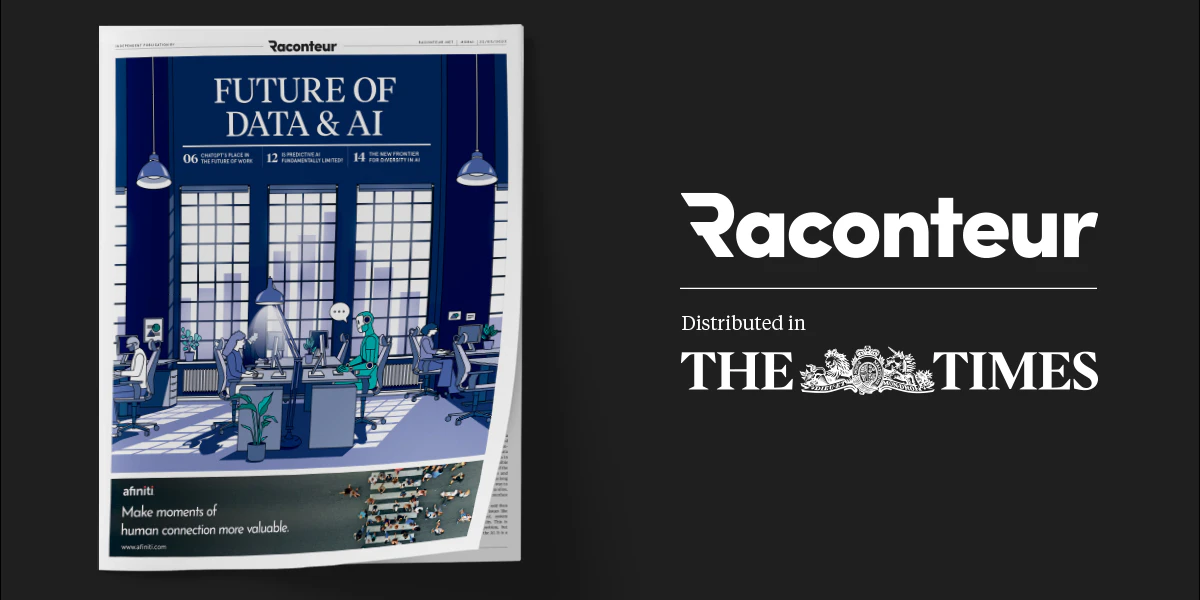 Adomas Sulcas
2023-04-041 min read
Oxylabs collaborated with Raconteur to produce a special interview with our Chief Operating Officer Juras Juršėnas on the way our products and services support the growth of the digital economy. Our COO provided numerous comments on how web scraping is going to become an essential part of the advancements in the digital economy.
We believe that web scraping is forming the foundation and backbone for the future of artificial intelligence. Most currently used models are extremely data-hungry, which would be exceedingly difficult to implement with manual extraction methods. Web scraping is our solution to these issues that will democratize the capabilities to produce machine learning models.
In the interview, you will discover how web scraping and the future of AI are inextricably linked together, how we see the progress in this area, and what are the potential dangers of misuse for both AI and web scraping.
We firmly believe in an AI-led future, but we understand that it will be data-hungry. Our goal is to enable businesses of all sizes to get the web intelligence they need, build machine-learning models, and optimize their business processes.
Juras Juršėnas, Chief Operating Officer at Oxylabs
Read the full Raconteur report with all the other entries by filling out the form below.
Free PDF
Raconteur's "Future of Data and AI" will be sent to your email address
As originally seen in 'Future of Data and AI published by Raconteur Media on March 22, 2023 in The Times.
About the author
Adomas Sulcas
PR Team Lead
Adomas Sulcas is a PR Team Lead at Oxylabs. Having grown up in a tech-minded household, he quickly developed an interest in everything IT and Internet related. When he is not nerding out online or immersed in reading, you will find him on an adventure or coming up with wicked business ideas.
All information on Oxylabs Blog is provided on an "as is" basis and for informational purposes only. We make no representation and disclaim all liability with respect to your use of any information contained on Oxylabs Blog or any third-party websites that may be linked therein. Before engaging in scraping activities of any kind you should consult your legal advisors and carefully read the particular website's terms of service or receive a scraping license.
Gather alternative data at scale
Let's discuss how Oxylabs can help you with alternative data acquisition.