Back to blog
Proxy SwitchyOmega: A Reliable Proxy Manager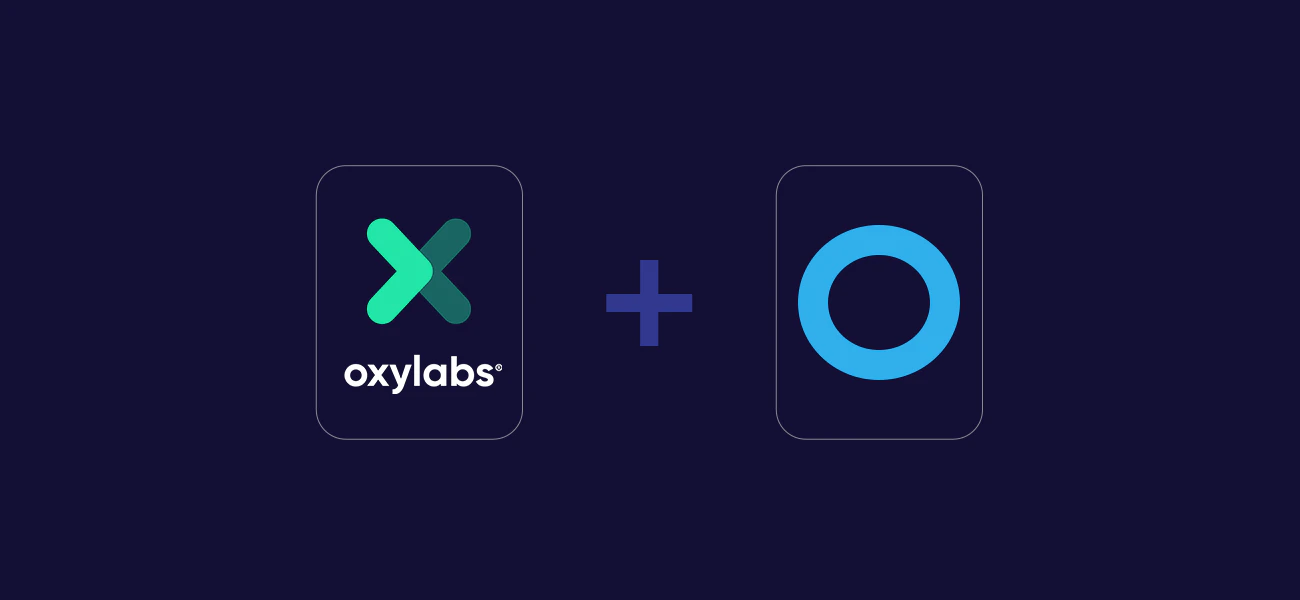 Gabija Fatenaite
2020-12-04
SwitchyOmega is a powerful and reliable proxy manager that works with many popular browsers. From our own experience, it is one of the best proxy plugins out there. This short blog post will show you how to implement Oxylabs Datacenter and Residential Proxies with SwitchyOmega. 
What is SwitchyOmega?
It is a proxy manager specifically optimized for Chrome that allows you to switch between multiple proxies in a quick and easy way. As SwitchyOmega says themselves, " think of it as a modern version of the "Proxy Settings" dialog." 
It is a free and open-source tool. Together with a reliable proxy service, you will have a great and reliable tool for everyday use. 
How to use proxies with SwitchyOmega
To start using proxies with SwitchyOmega, you will need to get the plugin first:
Once you install it on your preferred browser, you will need to:
1. Open SwitchyOmega's Options.
2. Then click on New profile.
3. Type in a Profile name. 
4. Choose Proxy Profile type and click Create.
5. Change the protocol to HTTP.
6. Under Server, enter the code of one of the Datacenter Proxies you have purchased from us. For Residential Proxies, under Server, enter our backconnect entry node pr.oxylabs.io.  
7. In case you want to implement Datacenter Proxies, under Port, add 60000  if you are using username:password authentication method (65432 if you are using whitelisted IPs). For Residential Proxies, add 7777 under Server.
For Residential Proxies, add 7777 under Server.
8. With Residential Proxies, you can also use country-specific entries. For instance, if you put us-pr.oxylabs.io under Server and 10001 under Port, you will get a US exit node with a sticky session.
9. Next, click the lock button on the right. 
10. After that, fill in your Username and Password. For Residential Proxies, don't forget to add customer-before your given username. Then, click Save changes. (If you have whitelisted your IP, you do not need to do this step at all.)
11. Click on Apply changes.
12. For the final step, click on the SwitchyOmega icon and choose your newly configured proxy. And that is it
Conclusion
We truly believe SwitchyOmega is one of the better proxy managers out there, so go ahead and give it a try. As mentioned before, SwitchyOmega does not provide proxies. In this case, you need to be sure that you are using the most reliable proxies for a smooth web scraping or browsing experience. Using SwitchyOmega with our Datacenter and Residential Proxies will help you avoid many browsing issues.
If you have questions on how to configure our proxies with SwitchyOmega or considering starting using our proxies, contact our sales team or check out our Datacenter and Residential Proxies documentation for more information.
About the author
Gabija Fatenaite
Lead Product Marketing Manager
Gabija Fatenaite is a Lead Product Marketing Manager at Oxylabs. Having grown up on video games and the internet, she grew to find the tech side of things more and more interesting over the years. So if you ever find yourself wanting to learn more about proxies (or video games), feel free to contact her - she'll be more than happy to answer you.
All information on Oxylabs Blog is provided on an "as is" basis and for informational purposes only. We make no representation and disclaim all liability with respect to your use of any information contained on Oxylabs Blog or any third-party websites that may be linked therein. Before engaging in scraping activities of any kind you should consult your legal advisors and carefully read the particular website's terms of service or receive a scraping license.