Back to blog
Free White Paper: Developing a Real Estate Data Monitoring Infrastructure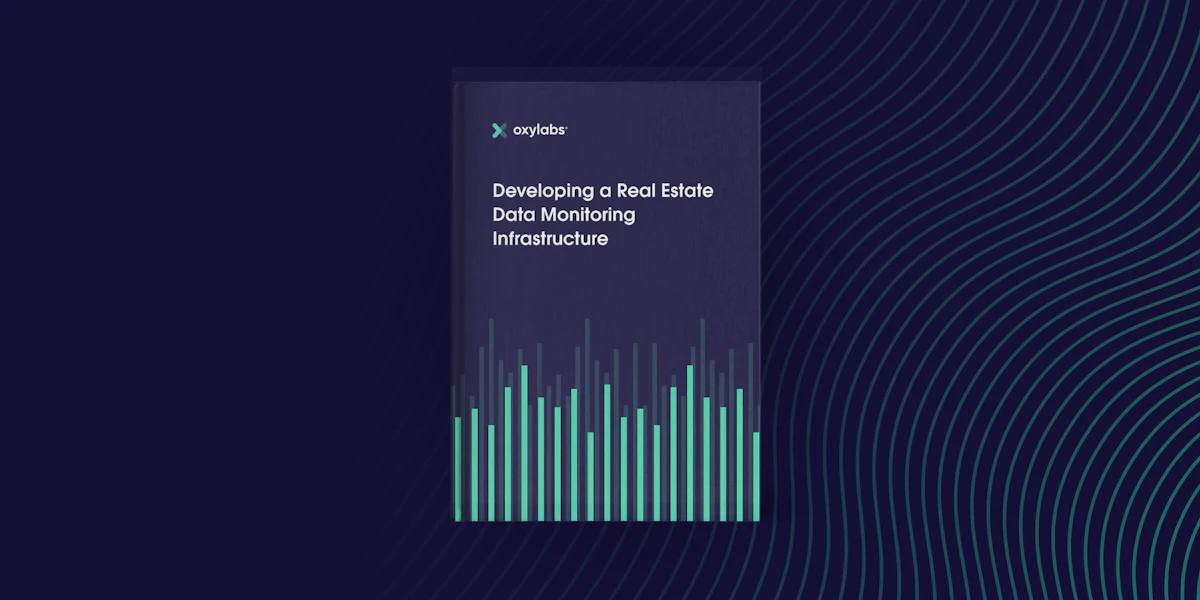 Roberta Aukstikalnyte
2023-07-281 min read
The real estate market is expanding rapidly: it's predicted to reach 6.13 trillion USD by 2030. With a number this big, professionals are seeking innovative ways to stay ahead of the competition. One of these ways is web scraping: by collecting and analyzing data at scale, real estate professionals can make evidence-based decisions and maximize profits. 
What to expect from this white paper? 
Introduction to real estate data scraping

The benefits of property data scraping

Common use cases (e.g., including property comparison)

Property data scraping challenges, including sophisticated dynamic layouts

Building a real estate data monitoring architecture: 4-step guide
Free PDF
Free White Paper: Developing a Real Estate Data Monitoring Infrastructure
About the author
Roberta Aukstikalnyte
Senior Content Manager
Roberta Aukstikalnyte is a Senior Content Manager at Oxylabs. Having worked various jobs in the tech industry, she especially enjoys finding ways to express complex ideas in simple ways through content. In her free time, Roberta unwinds by reading Ottessa Moshfegh's novels, going to boxing classes, and playing around with makeup.
All information on Oxylabs Blog is provided on an "as is" basis and for informational purposes only. We make no representation and disclaim all liability with respect to your use of any information contained on Oxylabs Blog or any third-party websites that may be linked therein. Before engaging in scraping activities of any kind you should consult your legal advisors and carefully read the particular website's terms of service or receive a scraping license.
Gather alternative data at scale
Let's discuss how Oxylabs can help you with alternative data acquisition.