Back to blog
Brand New Lessons on Everything Data Gathering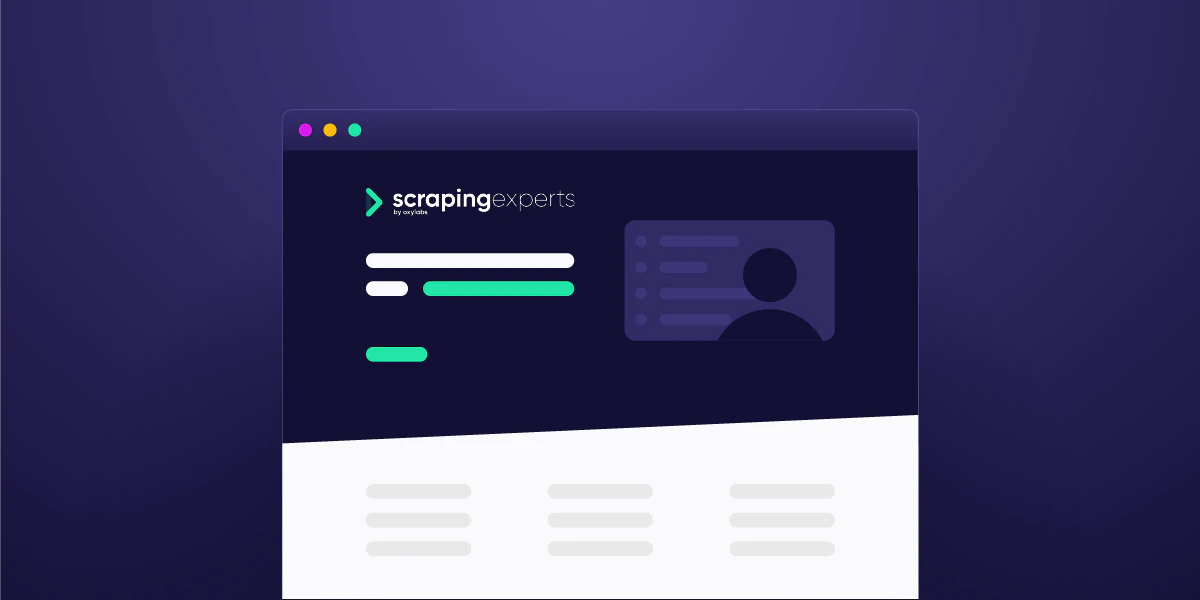 Danielius Radavicius
2022-06-222 min read
Data gathering, while an undoubtedly popular topic nowadays, is nevertheless filled with complexities. It can be especially daunting when a completely new issue is encountered, so we've decided to release a compilation of video lessons that explain both the subject and the various intricacies you might discover. 
Each video is hosted by our very own team of experts who, combined, have nearly half a century of industry-leading scraping experience which is why new or experienced, all will learn something from these videos. Importantly, in the future, there are plans to expand the scraping expert speakers beyond Oxylabs.
The value of Scraping Experts
The lessons will also be divided into two parts, one being "Scraping Experts," entirely dedicated to all things scraping, and the other "Building Systems," which looks at the processes of whole system architectures. Also, these two categories are just the starting point, so make sure to stay on top of these videos as more categories and topics will be released.
What can you expect from the videos?
A varied selection of only the most relevant scraping topics is discussed. Like many other IT fields, the data gathering industry can drastically change and evolve in mere months; therefore, discussing what current tips and peculiarities you may encounter while scraping is quite essential. Here is a glance at just a small part of them:
TLS Fingerprinting in Web Scraping. Hosted by Martynas Juravičius, Lead Data Analyst at Oxylabs, it looks at both the concept and the primary applications of Fingerprinting.

Framework for Real Time Price Monitoring System. Hosted by Juras Juršėnas, COO at Oxylabs, a discussion is had on the complexities presented by Real-Time Price Monitoring Systems.

Indexing: Scraping Websites from Zerom to Sitemap. Hosted by Eivydas Vilčinskas, a Technical Team Lead at Oxylabs, the video answers questions like how Indexing helps in data gathering projects.
When asked about Scraping Experts, Oxylabs' Chief Commercial Officer Tomas Montvilas said:
Scraping Experts offer a unique opportunity to gain insights on essential public data gathering topics through the experience of people who have worked in this field for many years. It's crucial to note that these lessons aren't just meant for people who have recently started to learn about these scraping topics. We also view this as a way for existing experts to gain more knowledge in their respective fields on things that they may not have yet encountered.
Wrapping up
The knowledge gathered by our industry-leading experts is certainly worth sharing as it gives you the opportunity to learn about these topics now instead of encountering them in the future. Furthermore, Scraping Experts go beyond "how to scrape'' as it aims to help build public data gathering systems and scale your businesses. 
Note that when Scraping Experts launches, there will be a myriad of other lessons, so do make sure to check them out. Also, as time goes on, more and more videos will be added, so follow us on LinkedIn and stay on top of the data gathering world!
If you'd like to participate in a video lesson yourself, please contact us at events@oxylabs.io
About the author
Danielius Radavicius
Copywriter
Danielius Radavičius is a Copywriter at Oxylabs. Having grown up in films, music, and books and having a keen interest in the defense industry, he decided to move his career toward tech-related subjects and quickly became interested in all things technology. In his free time, you'll probably find Danielius watching films, listening to music, and planning world domination.
All information on Oxylabs Blog is provided on an "as is" basis and for informational purposes only. We make no representation and disclaim all liability with respect to your use of any information contained on Oxylabs Blog or any third-party websites that may be linked therein. Before engaging in scraping activities of any kind you should consult your legal advisors and carefully read the particular website's terms of service or receive a scraping license.
Access exclusive video lessons
Learn from experienced professionals about web scraping and common business use cases.
Sign up