Back to blog
Jarvee: What It Is and How to Set Up Its Proxies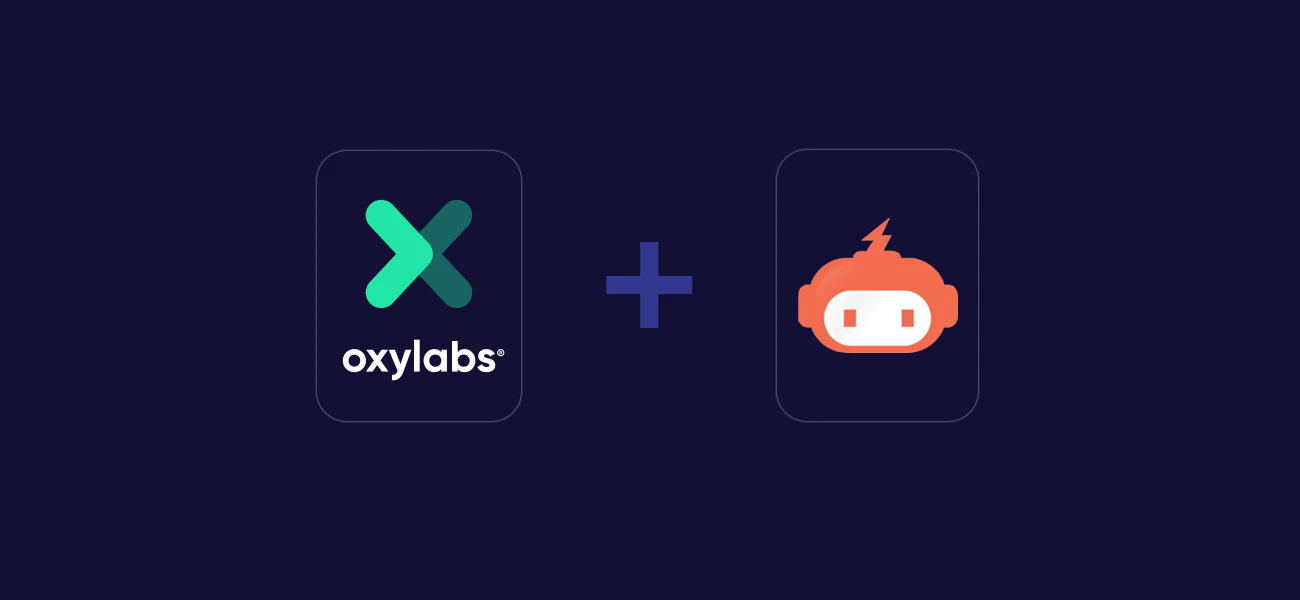 Gabija Fatenaite
2020-01-22
Social media marketing has become a daily task for most companies out there. There are also businesses and self-employed individuals who solely rely on social media and utilize it as a primary source of income.

For such businesses or self-employed individuals, social media automation tools have become a necessary aid in order to automate their tasks to outperform the competition. The tool we'll be talking about today is Jarvee.

What is Jarvee?
Jarvee is a social media automation software for Windows that allows you to manage multiple social media accounts all at once.
With this blog post, we'll share some insights on how Jarvee can be used to increase your social media presence, as well as how to correctly set up your proxies to make your social media management a breeze. 
Jarvee helps you in several ways:
It automates all of your social media accounts such as Twitter, Google+, LinkedIn, Pinterest, Tumblr, Youtube, and many more.

Schedules posts on different platforms.

Lets you create message templates for automated messaging.

It allows you to create direct marketing opportunities by targeting selected groups. 
How to set up proxies for Jarvee
When using Jarvee for automated social media managing by applying several accounts, you will need proxies. Without proxies, you will get your accounts blocked, disrupting your workflow, and any social media growth progress. 

Setting up your proxies for Jarvee is quite easy. Here's a step-by-step guide on how to do it, start by opening your Jarvee application, then:

Click on PROXY MANAGER in the left-hand menu.

Click the ADD PROXY button.

Enter your proxy IP port (e.g., pr.oxylabs.io:7777), together with your credentials*.

Click either on VERIFY ALL PROXIES or VERIFY SELECTED PROXIES.

Make sure you get a valid status. Only then can you assign the proxy to any of your accounts. 
* If your proxy IP is whitelisted, there is no need to add a proxy username and password.

Watch the whole process below for an easy start:
Choosing the right proxies
It is essential to note that not all proxies work best for social media management and account creation. Let's say you use datacenter proxies – the chances of you getting blocked increase significantly. Social platforms are highly sensitive to such proxy types, as datacenter proxies are easily identifiable.

What you need are residential proxies. Such proxies are legitimate IP addresses attached to a physical location provided by an Internet Service Provider (ISP). The main benefit of residential proxies is their high anonymity level and low block rates. If you're curious about what are residential proxies and want to learn more about them, we have a detailed blog post on them, so go check it out. 
Wrapping up
Managing social media platforms and creating marketing opportunities becomes a more manageable task if you use automation tools such as Jarvee. Make sure you check out their blog for more tips and tricks on how to run your social platforms. 

However, if you have any questions regarding how to set up your proxies with Jarvee, or any other proxy management tool, be sure to contact our team by clicking here, and we'll answer your questions right away. 

About the author
Gabija Fatenaite
Lead Product Marketing Manager
Gabija Fatenaite is a Lead Product Marketing Manager at Oxylabs. Having grown up on video games and the internet, she grew to find the tech side of things more and more interesting over the years. So if you ever find yourself wanting to learn more about proxies (or video games), feel free to contact her - she'll be more than happy to answer you.
All information on Oxylabs Blog is provided on an "as is" basis and for informational purposes only. We make no representation and disclaim all liability with respect to your use of any information contained on Oxylabs Blog or any third-party websites that may be linked therein. Before engaging in scraping activities of any kind you should consult your legal advisors and carefully read the particular website's terms of service or receive a scraping license.