Back to blog
Meet Us at the Travel Tech Asia Conference in Singapore!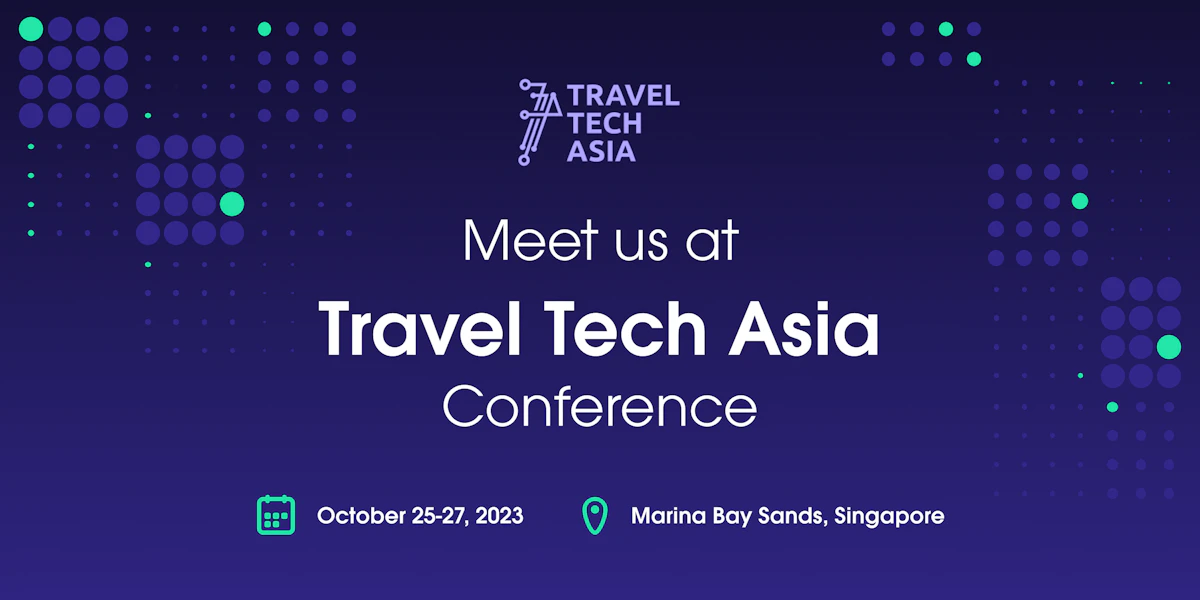 Maryia Stsiopkina
2023-09-271 min read
We at Oxylabs are already counting the days till Travel Tech Asia, happening on October 25-27, 2023, at Marina Bay Sands in Singapore. The most exciting part is that we're not just attending this year - we'll have our booth, and Oxylabs CSO Lauris Lietavietis will deliver a C-Suite talk titled "Real-Time Public Data for Competitive Advantage in the Travel Industry." 
Why attend? 
Travel Tech Asia is a unique place, bringing together the latest technologies and trends, top travel brands, the most promising startups, and influential travel industry leaders. All this makes a perfect ground for networking with key industry players, including CEOs, and arranging business partnerships to shape the travel industry together. 
Key details
Place: Marina Bay Sands, Singapore

Date and time: October 25-27, 09:30-18:00 (SGT)

Oxylabs booth number: T-44

Lauris' presentation: October 25, 10:00-10:30 (SGT)

Claim your Complimentary Trade Visitor Pass here
See you in Singapore!
About the author
Maryia Stsiopkina
Senior Content Manager
Maryia Stsiopkina is a Senior Content Manager at Oxylabs. As her passion for writing was developing, she was writing either creepy detective stories or fairy tales at different points in time. Eventually, she found herself in the tech wonderland with numerous hidden corners to explore. At leisure, she does birdwatching with binoculars (some people mistake it for stalking), makes flower jewelry, and eats pickles.
All information on Oxylabs Blog is provided on an "as is" basis and for informational purposes only. We make no representation and disclaim all liability with respect to your use of any information contained on Oxylabs Blog or any third-party websites that may be linked therein. Before engaging in scraping activities of any kind you should consult your legal advisors and carefully read the particular website's terms of service or receive a scraping license.
Forget about complex web scraping processes
Choose Oxylabs' advanced web intelligence collection solutions to gather real-time public data hassle-free.