Back to blog
Free White Paper: Web Scraping in the Travel Industry: Main Challenges and Use Cases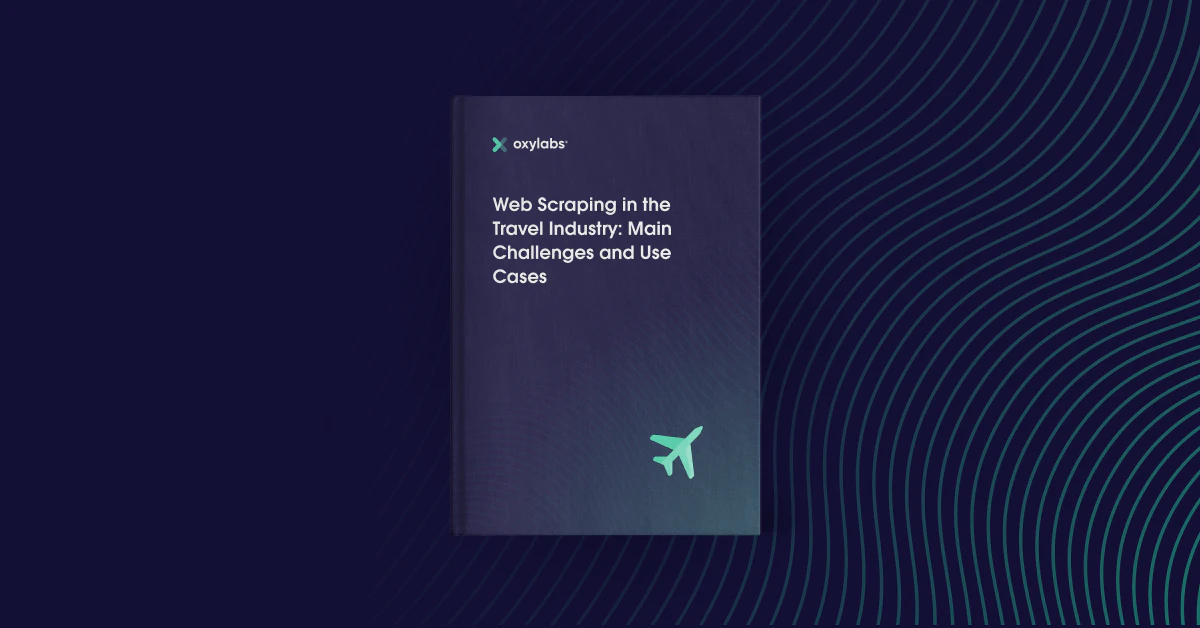 Iveta Vistorskyte
2021-08-181 min read
Looking back to 2015, the travel industry ranked as the sector most targeted by web scraping. At that time, this sector was mainly considered a growing risk for businesses, as it caused a loss of business and revenue by driving traffic away from the main site.
However, as time has gone by, the perception of web scraping as a risk has somewhat waned. More and more companies such as trivago in the travel industry have understood its importance.
This white paper explores how the travel industry can take advantage of public data scraping and advises how travel companies can deal with the challenges of web data extraction.
Free PDF
Web Scraping in the Travel Industry: Main Challenges and Use Cases
What can you expect from this white paper? 
In this white paper, you'll find out: 
The changing perception of web scraping in the travel industry;

How does the travel industry take advantage of public data scraping;

What are the main challenges of collecting public data;

How to solve these challenges.
Download our free white paper and get all the information on how you can benefit from web scraping in the travel industry and deal with challenges when gathering the required public data.
About the author
Iveta Vistorskyte
Lead Content Manager
Iveta Vistorskyte is a Lead Content Manager at Oxylabs. Growing up as a writer and a challenge seeker, she decided to welcome herself to the tech-side, and instantly became interested in this field. When she is not at work, you'll probably find her just chillin' while listening to her favorite music or playing board games with friends.
All information on Oxylabs Blog is provided on an "as is" basis and for informational purposes only. We make no representation and disclaim all liability with respect to your use of any information contained on Oxylabs Blog or any third-party websites that may be linked therein. Before engaging in scraping activities of any kind you should consult your legal advisors and carefully read the particular website's terms of service or receive a scraping license.
Web scraping for the travel industry
Let's discuss how Oxylabs can help you collect travel data and handle the main challenges.