VMLogin Proxy Integration With Oxylabs
Oxylabs proxies have many different use cases, and third-party integration tools can help you easily manage proxies for your specific case. One such tool is VMLogin, which replaces multiple computers with virtual browser profiles and makes daily business tasks easier.
Both Residential and Datacenter Proxies can be set up through VMLogin proxy options with a few clicks. Here you will find a step-by-step guide with visual explanations for an easy VMLogin proxies integration.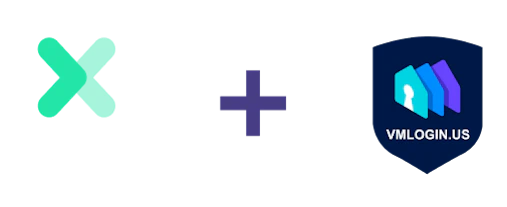 What is VMLogin?
Virtual Multi Login, or VMLogin, is a tool for creating virtual browser profiles that help control browser fingerprinting, set up business workflows, and develop web automation, among other things.
Click the video below if you'd like to see the integration process on YouTube:
Installing VMLogin
Download VMLogin. To commence, navigate to the official VMLogin website, get the latest version, and following the setup, install the app.

Set up your VMLogin account. Launch VMLogin, create a new account, and log in.
Configuring proxies
Selecting a new browser profile
Create a new browser profile. You can either click Get random profile or select your preferred settings. You can choose operating systems, screen resolutions, languages, WebGL vendors, time zones, fingerprinting options, and more.
When you are happy with your parameters, or a randomly generated profile, click Setting proxy server.
Configuring VMLogin proxy settings
2. Create an Oxylabs sub-user. Log in to your Oxylabs dashboard. If you don't have any proxies yet, use our self-service and purchase a plan that suits your needs. In the dashboard, create a new sub-user: click on Users on the left-hand side and select New user in the top right corner.
Setting up a new Oxylabs user
Enter your preferred username and password and click Create.
Creating a new Oxylabs sub-user
3. Specify proxy settings. Go back to the VMLogin proxy settings, click Enable proxy server and start configuring your proxies.
Residential Proxies
Fill in the setup fields as specified below:
Proxy type: HTTP, HTTPS, or SOCKS5
Proxy host: pr.oxylabs.io
Proxy port: 7777
You can also use country-specific entries. For example, if you fill in us-pr.oxylabs.io under IP address and 10000 under Port, you'll acquire a US exit node. For a complete list of country-specific entry nodes or if you need a sticky session, please refer to our documentation.
Configuring Residential Proxies
Datacenter Proxies
You can also set up our Datacenter Proxies by following the same steps. Note some minor differences when selecting proxy types and entering IP addresses.
Dedicated
Proxy type: HTTP or SOCKS5
Proxy host: a specific IP address
Proxy port: 60000
In the case of Dedicated Datacenter Proxies, you will need to choose an IP address from the acquired list. Please refer to our documentation for more details.
Configuring Dedicated Datacenter Proxies
Shared
Proxy type: HTTP
Proxy host: dc.pr.oxylabs.io
Proxy port: 10000
You can also use country-specific entries. For example, if you fill in dc.de-pr.oxylabs.io under IP address and 40000 under Port, you'll acquire a German exit node. For a complete list of country-specific entry nodes, please refer to our documentation.
Configuring Shared Datacenter Proxies
4. Enter Oxylabs sub-user's credentials. Fill in the Username and Password. Use the same credentials that you typed in while creating a new sub-user in the proxy dashboard.
5. Test your proxies. You can check whether a proxy functions as expected by clicking Test Proxy. To complete the integration, save the profile and launch the browser.
Congrats, the setup is now complete! You can start using Oxylabs proxies with VMLogin.
Conclusion
Together with Oxylabs proxies, VMLogin provides a high level of security and privacy. It helps automate business workflow, manage multiple browser profiles, and control browser fingerprints.
VMLogin proxy integration with Oxylabs is quick and easy – you can start working on your projects right away. If you have questions about integrating Oxylabs products, please contact us anytime.
Please be aware that this is a third-party tool not owned or controlled by Oxylabs. Each third-party provider is responsible for its own software and services. Consequently, Oxylabs will have no liability or responsibility to you regarding those services. Please carefully review the third party's policies and practices and/or conduct due diligence before accessing or using third-party services.
Get VMLogin Proxies For $15/GB
---
Certified data centers and upstream providers