Back to blog
Under the Hood of Anti-Counterfeiting Technology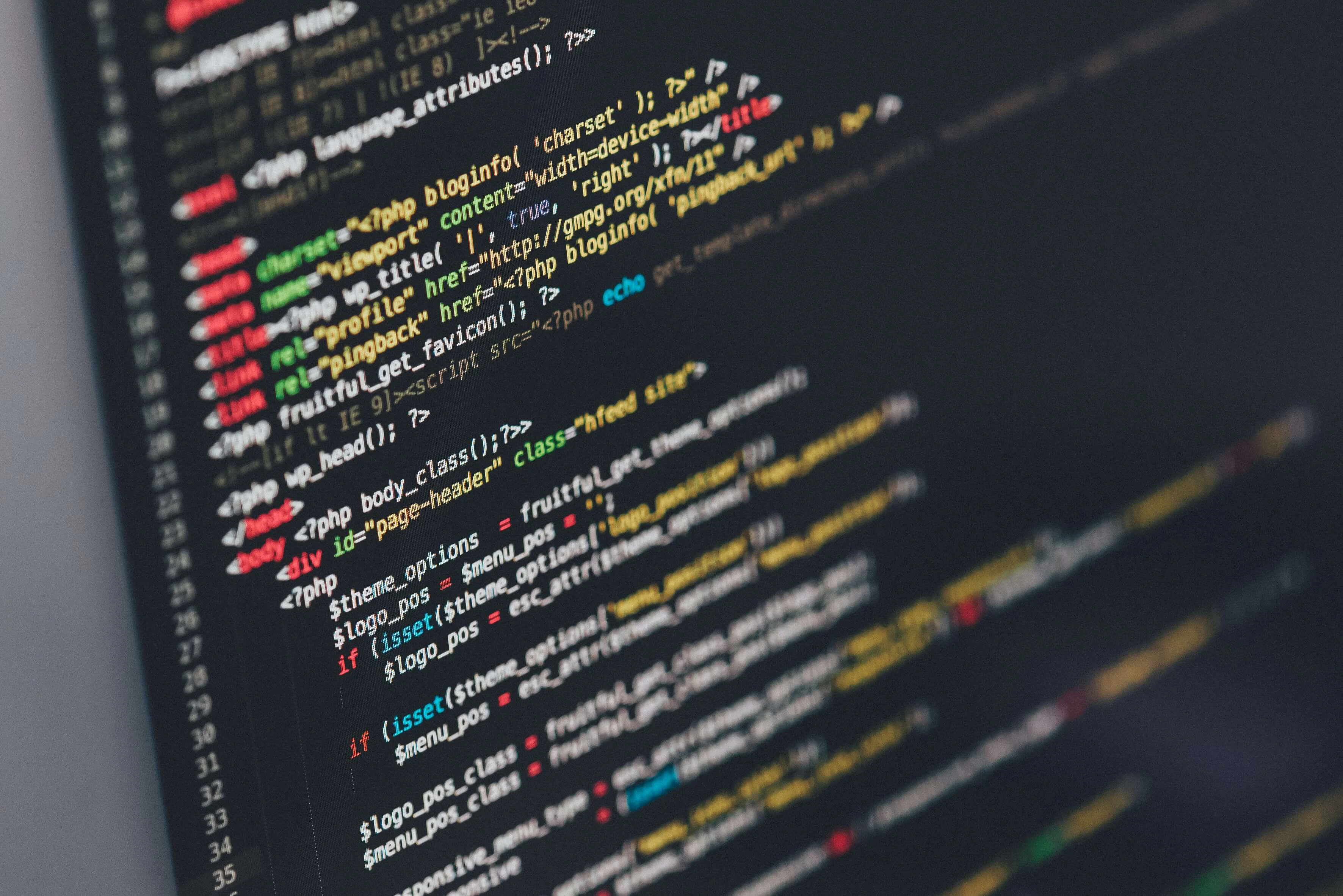 Adelina Kiskyte
2021-03-245 min read
Counterfeiting is a big issue around the world. The Organisation for Economic Co-operation and Development (OECD) estimates that counterfeit and pirated goods make up 6.8% of all EU imports. With more and more people shopping online, counterfeit goods are not only sitting on the shelves in brick-and-mortar shops. They are infiltrating online markets around the globe, and finding these forged goods is a task that requires heavy-duty equipment.
Studies show that while some people are willing to pay for fake items, many others get tricked into purchasing counterfeit goods. Cheap replicas sold online harm brand image and have economic consequences. After all, a study suggests that as much as 11% of sold forged goods, otherwise would have been real purchases. As a result, more and more brands turn to anti-counterfeiting services for help. 
Ever-growing forgery introduces various challenges to anti-counterfeiting service providers. Due to the wide-spread of counterfeit goods, companies have to find versatile and powerful tools that help gather large amounts of fresh data, even from the most advanced targets.
What is anti-counterfeiting?
Anti-counterfeiting technology helps find counterfeit goods. Anti-counterfeiting can also be used to prevent counterfeiting by taking various measures. Some of the most common anti-counterfeiting measures include market monitoring with proxies.
Why is it hard to find counterfeit goods online?
Finding counterfeit goods is not easy, mostly because those who sell these goods do not want to be found. And yet, these goods need to be found by their potential buyers. Thus the answer to finding pirated or counterfeit goods is acting like someone who wants to purchase them. Except anti-counterfeit services do it on a massive scale, which brings more challenges. That is why they employ bots, or scrapers, to help find public information about forged goods online. But not all the scrapers are equally capable of gathering public data. Where to start looking for the largest counterfeit markets online and how to approach them with web scrapers?
Scraping search engines
In order to find forged goods on search engines, a scraper requires a collection of keywords and phrases that are used to list counterfeits (and their originals). If everything is set up right, then the scraper would automatically return the search engine's results that direct to the websites listing counterfeit goods. These results can also be filtered to show the most recent entries.
However, search engines are one of the most challenging targets for web scrapers. To protect themselves from bad bots, search engines usually employ advanced anti-bot measures that lead to CAPTCHAs and blocked IP addresses, even if your bots mean no harm. 
Using a reverse image search
Scraping images for intellectual property protection is already widely used, but reverse image search should not be overlooked either. It can help find images that are used to advertise counterfeit products. This process can be automated by feeding images of products to search engines, and then scraping the URLs of websites where these images appear. This method is effective since counterfeiters often use original images, or only slightly edited ones, for their forged product listing. 
The challenge here is similar to scraping search engines. Getting IP addresses blocked not only slows down the web scraping process, but also makes it more expensive.
Reverse image search can help find counterfeit items
Crawling e-commerce marketplaces
Since most counterfeit goods are sold on marketplaces, scraping e-commerce websites may be even more productive than search engines. E-commerce marketplaces are often categorized in product categories, which makes it easier for scrapers to collect item listings. For example, if the scraper is looking for a specific category of items, it will only need to scrape that specific category, instead of going through an entire list of keywords, which is the case with search engines. 
However, not all web scrapers are capable of returning structured information. Since most product pages in different marketplaces have different layouts, each website may require a separate web parser in order to return readable information.
How to find counterfeit products?
Web scraping is the driving force behind anti-counterfeiting technology. But as we have already figured out, not all web scrapers are capable of providing results that would satisfy customers that lose money every second the forgery of their goods is still available online. So how can companies that provide anti-counterfeiting services ensure that their customers get notified about counterfeit products as soon as they appear on the market?
Use Scraper APIs
Proxies are a great aid in anti-counterfeit technology but some companies prefer to focus on ready-to-use data. Scraper APIs are web scraping tools that deliver already parsed results even from complex websites, such as search engines, and e-commerce sites. If your brand protection team is more focused on interpreting results rather than acquiring data, SERP Scraper API is a great tool.
Scraper APIs deliver data regardless of its geographical location, which allows scanning public product listings anywhere in the world. Counterfeiting is a global issue, so accessing content in various locations is one of the top priorities for anti-counterfeiting technology. 
SERP Scraper API offers different data delivery methods. One of them is real-time data delivery, which means brand protection companies can quickly deliver information about counterfeit items to their clients. The faster counterfeit items are discovered, the less damage will be done to the original brands of fake products.   
One of the biggest advantages of Scraper APIs compared to proxies is that the scrapers do not require any CAPTCHA or IP block handling. These tools deliver successful results from target websites, and you are only charged for those results.
If you already have a web scraper, use Datacenter Proxies
For those companies that already have an in-house web scraper, proxies are the driving force behind their tool. To find certain keywords, bots have to crawl through thousands of websites every second, so proxies have to be powerful and reliable. Oxylabs Datacenter Proxies are perfect for the job:
Unlimited concurrent sessions allow scaling up whenever required. Counterfeit goods can be anywhere on the web, especially copies of the high-end brands. Being able to scale up whenever needed, is a big advantage for companies that seek to accommodate a wide range of clients.
High uptime ensures that web scraping and web crawling operations never stop unexpectedly. You can be sure that crawlers are looking for counterfeit items around the clock. 
Low response time helps to quickly collect public data. This is especially important for large-scale operations. Oxylabs Datacenter Proxies are dedicated, and not shared, which ensures faster service and high success rates.
Conclusion
How to prevent counterfeiting is the question that many companies keep tackling. Fake items on the market harm brands and their image and have a large economic impact. 
While people are still learning how to identify fake products, companies are looking for powerful technologies to find those items online. With more and more counterfeit items flooding the market, anti-counterfeiting solutions have to take up challenging tasks. Crawling search engines, extracting data from sophisticated e-commerce sites, and using a reverse image search are among the tasks that anti-counterfeit technologies must be capable of carrying out. 
Proxies and web scrapers are an inseparable part of anti-counterfeit technology. Accessing locations around the world, scanning the web without interruptions, and receiving data in real time are among top priorities for companies that provide anti-counterfeiting solutions.
Oxylabs provides powerful and reliable solutions for companies that are looking to advance their anti-counterfeiting technologies. Get in touch with us and we will offer you the best option for your needs.
About the author
Adelina Kiskyte
Former Senior Content Manager
Adelina Kiskyte is a former Senior Content Manager at Oxylabs. She constantly follows tech news and loves trying out new apps, even the most useless. When Adelina is not glued to her phone, she also enjoys reading self-motivation books and biographies of tech-inspired innovators. Who knows, maybe one day she will create a life-changing app of her own!
All information on Oxylabs Blog is provided on an "as is" basis and for informational purposes only. We make no representation and disclaim all liability with respect to your use of any information contained on Oxylabs Blog or any third-party websites that may be linked therein. Before engaging in scraping activities of any kind you should consult your legal advisors and carefully read the particular website's terms of service or receive a scraping license.
Forget about complex web scraping processes
Choose Oxylabs' advanced web intelligence collection solutions to gather real-time public data hassle-free.