Back to blog
Building a Competitor Intelligence System for E-Commerce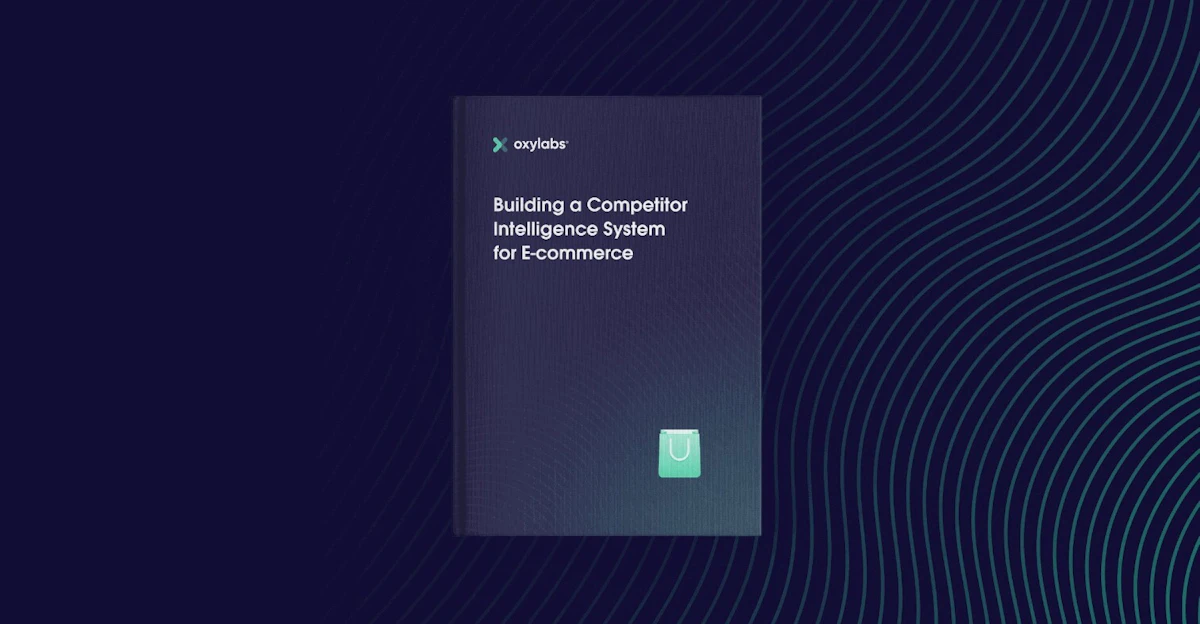 Danielius Radavicius
2022-06-141 min read
It's difficult to imagine how an e-commerce-based business could survive without having any form of competitor intelligence systems. Creating a detailed company profile and ensuring that enough information has been gathered to develop predictable financial decisions are the foundations of most, if not all, modern businesses.
The primary focus of the white paper is to provide an action chain for a competitor intelligence system, from data collection to parsing, with various tips, guidelines, and explanations of the most critical processes. 
Free PDF
Building a Competitor Intelligence System for E-Commerce
What can you expect from this white paper?
In this whitepaper, you'll find out:
Four key steps of competitor intelligence system architecture

The processes constituting each step

Solutions to show how the processes can be completed

Discussion of data analysis
For other topics covered by our white paper, check them out here.
About the author
Danielius Radavicius
Copywriter
Danielius Radavičius is a Copywriter at Oxylabs. Having grown up in films, music, and books and having a keen interest in the defense industry, he decided to move his career toward tech-related subjects and quickly became interested in all things technology. In his free time, you'll probably find Danielius watching films, listening to music, and planning world domination.
All information on Oxylabs Blog is provided on an "as is" basis and for informational purposes only. We make no representation and disclaim all liability with respect to your use of any information contained on Oxylabs Blog or any third-party websites that may be linked therein. Before engaging in scraping activities of any kind you should consult your legal advisors and carefully read the particular website's terms of service or receive a scraping license.
Forget about complex web scraping processes
Choose Oxylabs' advanced web scraping solutions to gather real-time public data hassle-free.