Back to blog
The Role of Competitive Intelligence in Business Development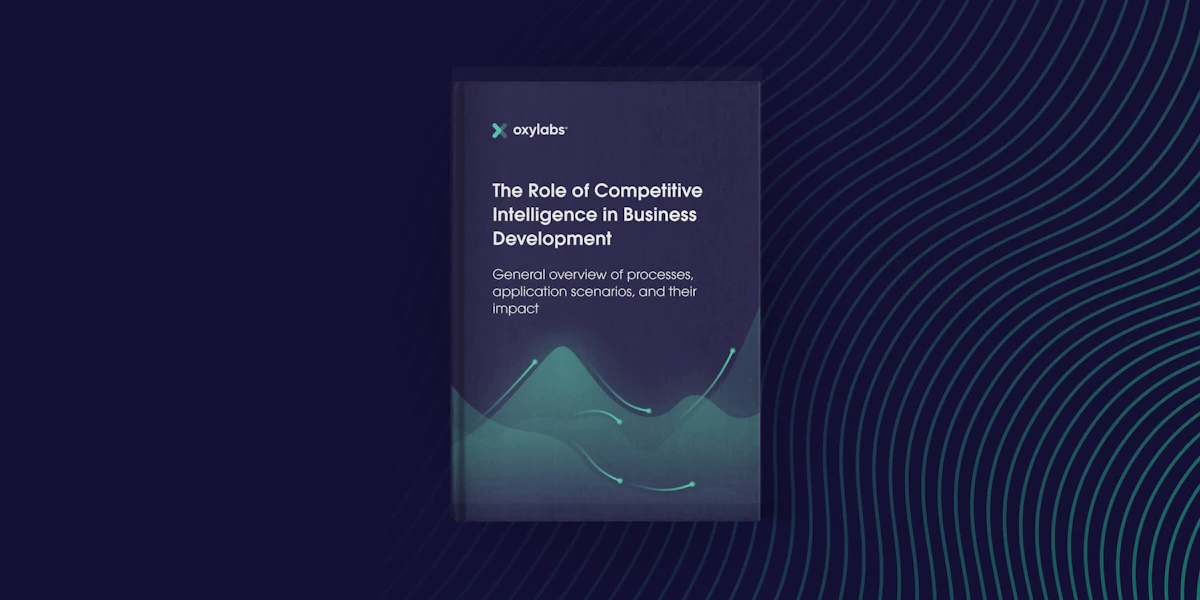 Augustas Pelakauskas
2023-09-211 min read
Businesses increasingly prefer data-driven decision-making, leaving intuition-based decisions to lesser tasks. Today, artificial intelligence (AI) can locate and extract data from unstructured sources with nearly 95% accuracy. And yet, most organizations struggle to analyze the ocean of data they collect, as nearly 90% of data is unstructured or has no defined schema.
With competitive intelligence (CI), businesses can connect data collection and analysis capabilities into a single system bringing all the existing know-how and adopting it in-house.
CI practices yield a range of transformational changes that fuel growth with areas of impact found at all levels of an organization.
Download this white paper for free to get to know the CI processes, application scenarios, and their impact on business development.
Free PDF
The Role of Competitive Intelligence in Business Development
What to expect from this white paper?
In this whitepaper, you'll find out the following nuances of CI:
Meaning and importance

Areas of impact in business development

Tools and processes

Use cases in business spheres

Benefits and risks
Explore other topics covering public web data collection detailed in Oxylabs' white papers.
About the author
Augustas Pelakauskas
Senior Copywriter
Augustas Pelakauskas is a Senior Copywriter at Oxylabs. Coming from an artistic background, he is deeply invested in various creative ventures - the most recent one being writing. After testing his abilities in the field of freelance journalism, he transitioned to tech content creation. When at ease, he enjoys sunny outdoors and active recreation. As it turns out, his bicycle is his fourth best friend.
All information on Oxylabs Blog is provided on an "as is" basis and for informational purposes only. We make no representation and disclaim all liability with respect to your use of any information contained on Oxylabs Blog or any third-party websites that may be linked therein. Before engaging in scraping activities of any kind you should consult your legal advisors and carefully read the particular website's terms of service or receive a scraping license.
Web Unblocker to boost data extraction
Bypass complex anti-bot systems and retrieve web data with an unbeatable success rate.