Back to blog
What is Alternative Data?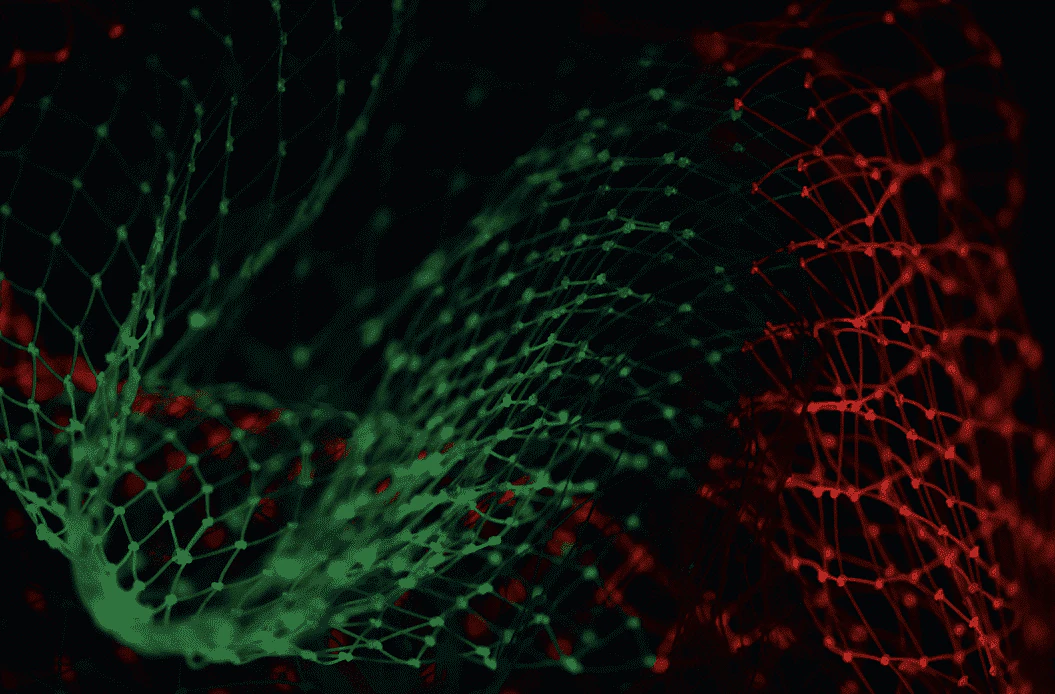 Gabija Fatenaite
2020-09-285 min read
To answer the question of what is alternative data, you can simply understand it as data that can be used to gain insight into the investment process.
For many years, financial institutions across the globe have remained in search of an effective way to gather financial information and drive investment decisions and strategies without negatively impacting the privacy of consumers. As hedge funds began acquiring previously unused sets of information, the expression "alternative data" was coined.

Recent research indicates that a whopping 50% of institutional investors plan to utilize alternative data in a larger capacity in the coming years. But this then begs us to raise the question about the difference between alternative and traditional data. Well, in the following article, we'll answer each of these questions and go in-depth on how this information can be gathered.
Understanding alternative data
Often associated with hedge fund managers or other investment professionals, alternative data is sourced externally from outside of a particular company, which makes it far more secure than storing a large amount of information on customers internally.

Digging deeper into the answer, alternative data often refers to information that might be used to gain business insights by proxy. For example, consumer sentiment and credit card data combined with traditional data can provide better predictions on the financial performance of certain companies. These predictions can then be leveraged by hedge funds to generate investments that outperform the market.

Alternative data can be used to gain insight into the investment process
Different types of alternative data
There are many types of alternative data. Most data sources are based on consumer actions in regard to business performance, for example:
Credit card transactions

Consumer sentiment

Geolocation data

Website usage
When it comes to the various types of alternative data that are available, web scraped one is undoubtedly the most popular. This is particularly worth taking into account for e-commerce businesses who would like to gain insightful information regarding which products are selling well and aspects of customer behavior such as their buying habits. 
Either way, scraping alternative data can often pay dividends for businesses from multiple industries who are looking to obtain new information regarding the outlook of their company. It may not have all the answers you are looking for, but web scraped information most definitely holds a lot of value – particularly when it is combined with other data sources.

The rise of alternative data
In recent years, alternative data has fallen into mainstream use within the finance and services sector. But when you consider that alternative data sets are obtained from external sources, it's easy to see why this is the case. Although, there is a downside to alternative data, and it's that these sets aren't so readily accessible or as structured as traditional forms of data.

In spite of this, various industries, such as the travel sector have benefitted massively from alternative data over the years. With a large amount of the buying experience now taking place over the internet, it's now possible for businesses to utilize collected web information such as customer reviews on websites, including TripAdvisor.

Thanks to alternative data such as this being so widely available nowadays, it's now possible for travel companies to gain a more in-depth insight into the behavior of travelers and identify the destinations that are the most popular at certain times of the year. In addition to this, additional information such as average daily rates and how much revenue can be earned per night can also be identified.

It is also a similar situation for the retail industry, too, with customer reviews on products allowing retailers to determine which products are selling well and the ones that aren't. Furthermore, obtaining alternative data also will enable organizations to remain as competitive as possible by continuing updating price changes.

How to scrape alternative data
Prior to the digital age, obtaining company data was undoubtedly a mammoth task due to the amount of time and resources it took to obtain relevant information. Even as the years went by, this continued to be the case, as manually obtaining such data proved to be rather difficult. It's for that very reason that a more effective solution was required – something that came in the form of web scraping.

On the introduction of web scraping, the whole process became far more straightforward. Although, it still required the intervention of experienced staff members such as IT specialists for it to function correctly. This meant that it wasn't a particularly viable option for companies who didn't have sufficient time or resources at their disposal.

Thankfully, modern alternative solutions like Python web scraping tools, including proxies, have made the aforementioned issues a thing of the past, as they have allowed businesses to gain a deeper insight into their customers with the whole process being automated. By utilizing alternative data providers and solutions such as proxies for alternative data and Scraper API, companies are able to capture relevant information from web pages, which can then be processed and stored quickly and easily.

Using a web scraping tool to obtain alternative data sets from public websites means that a business can access useful insights without having to part with a huge amount of time and resources. So, it's clear that many businesses across the globe can benefit from alternative data massively in the years to come.

With alternative data web scraping companies get data which can be processed quickly and easily
How to use alternative data?
Alternative data use cases all revolve around indirect predictions. As it's sometimes considered as a subset of big data, large amounts of information need to be processed before any predictions can be made.
In order to use alternative data for financial or business purposes, requisite sources must be decided. Fund managers might look for different alternative data sources when investing in certain industries. For example, collecting information on truck movements across or in countries might reveal investment opportunities in the logistics sector.
Final thoughts
Particularly in an age where it's required to comply with strict data protection regulations, it's incredibly important for financial institutions to protect consumer data at all costs. Otherwise, a hefty fine will be a consequence if this information was to end up in the wrong hands. 
Thankfully, accessing alternative data sets through the use of web scraping tools is the perfect solution to this, as it means that businesses have the ability to obtain accurate market intelligence and monetize their company without compromising the safety of consumer data.
If you want to start your own web scraping project or find out more ways how to use proxies for business, we have many more blog posts that will answer all of your questions! Also, we offer ready-to-use datasets for your convenience, so check them out if you're interested in a more efficient data analysis process without worrying about public data extraction.
FAQ
Why do you need proxies for web scraping?
Alternative data in finance refers to information that has not been traditionally used to develop investment strategies. Examples of alternative data in finance include customer sentiment, social media feed, credit card or email transaction analysis.
Who uses alternative data?
Alternative data is mostly used by quants (algorithmic traders) as a means to enhance current computer trading models. Over the last decade the use of alternative data by algorithmic traders has increased tremendously as it was found to increase the likelihood of funds outperforming markets.
What data do hedge funds use?
Hedge funds commonly utilize traditional and certain types of alternative data. Alternative data sets often include details on credit card transactions, traffic pattern, and consumer sentiment analysis. Sometimes specialized data will be included to provide better predictions for certain industries.
About the author
Gabija Fatenaite
Lead Product Marketing Manager
Gabija Fatenaite is a Lead Product Marketing Manager at Oxylabs. Having grown up on video games and the internet, she grew to find the tech side of things more and more interesting over the years. So if you ever find yourself wanting to learn more about proxies (or video games), feel free to contact her - she'll be more than happy to answer you.
All information on Oxylabs Blog is provided on an "as is" basis and for informational purposes only. We make no representation and disclaim all liability with respect to your use of any information contained on Oxylabs Blog or any third-party websites that may be linked therein. Before engaging in scraping activities of any kind you should consult your legal advisors and carefully read the particular website's terms of service or receive a scraping license.
Forget about complex web scraping processes
Choose Oxylabs' advanced web intelligence collection solutions to gather real-time public data hassle-free.