Back to blog
Free White Paper: The Ultimate Guide on Web Scraping for Brand Protection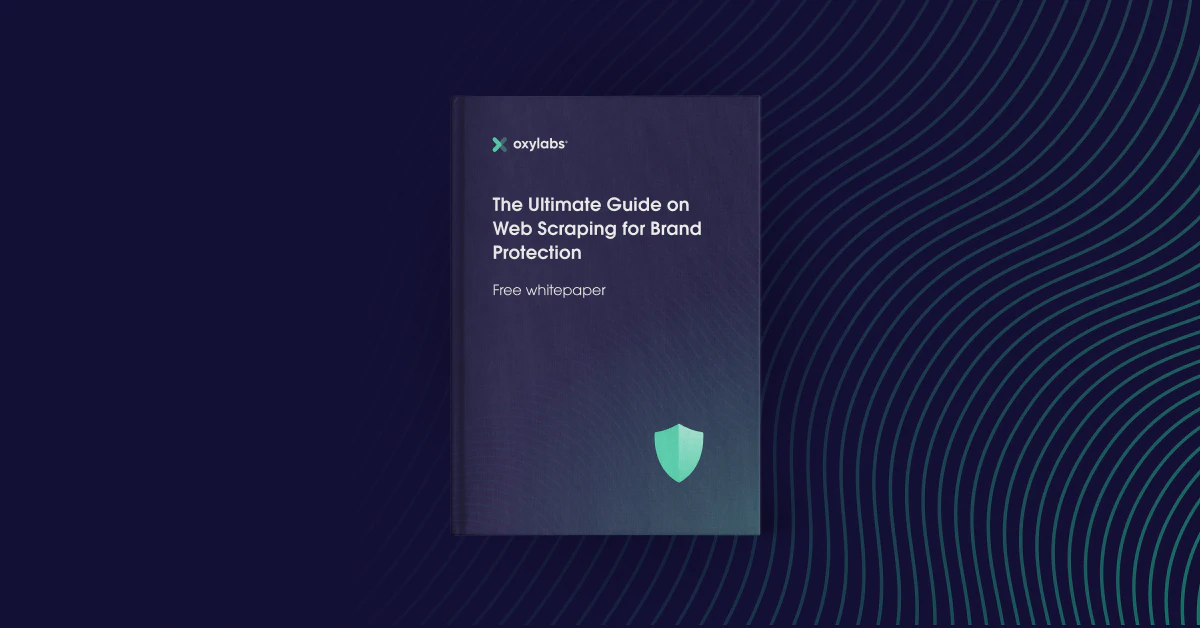 Iveta Vistorskyte
2020-12-011 min read
Being proactive in terms of brand security is crucial for every company. Infringers find sophisticated ways to pose a threat by stealing proprietary data (or intellectual property) and damage the brand's image or reputation. Various cybersecurity companies fight against trademark infringement and help businesses ensure brand protection.
Brand protection companies monitor the web by efficiently finding stolen content and taking down perpetrators immediately leaving no time for them to act. Web scraping plays a significant role as manually scanning the web would take extensive amounts of time. However, cybersecurity companies need to know what to look out for when choosing reliable web scraping tools to effectively engage in this activity.
We'll explain in detail what brand protection is, the main challenges cybersecurity companies can face, and how to solve them by choosing reliable web scraping solutions.
What to expect from this white paper?
In this white paper, we cover:
What brand protection is,

Main challenges cybersecurity companies can face,

How scraping prevents threats to your brand reputation.
Download our white paper for free to learn what brand protection is, why it's crucial for businesses, and how web scraping helps to safeguard your business reputation.
Free PDF
The Ultimate Guide on Web Scraping for Brand Protection
Also, check out other white papers that cover all things web scraping for business.
About the author
Iveta Vistorskyte
Lead Content Manager
Iveta Vistorskyte is a Lead Content Manager at Oxylabs. Growing up as a writer and a challenge seeker, she decided to welcome herself to the tech-side, and instantly became interested in this field. When she is not at work, you'll probably find her just chillin' while listening to her favorite music or playing board games with friends.
All information on Oxylabs Blog is provided on an "as is" basis and for informational purposes only. We make no representation and disclaim all liability with respect to your use of any information contained on Oxylabs Blog or any third-party websites that may be linked therein. Before engaging in scraping activities of any kind you should consult your legal advisors and carefully read the particular website's terms of service or receive a scraping license.
Forget about complex web scraping processes
Choose Oxylabs' advanced web intelligence collection solutions to gather real-time public data hassle-free.