Back to blog
Real-Time Online Media Monitoring Infrastructure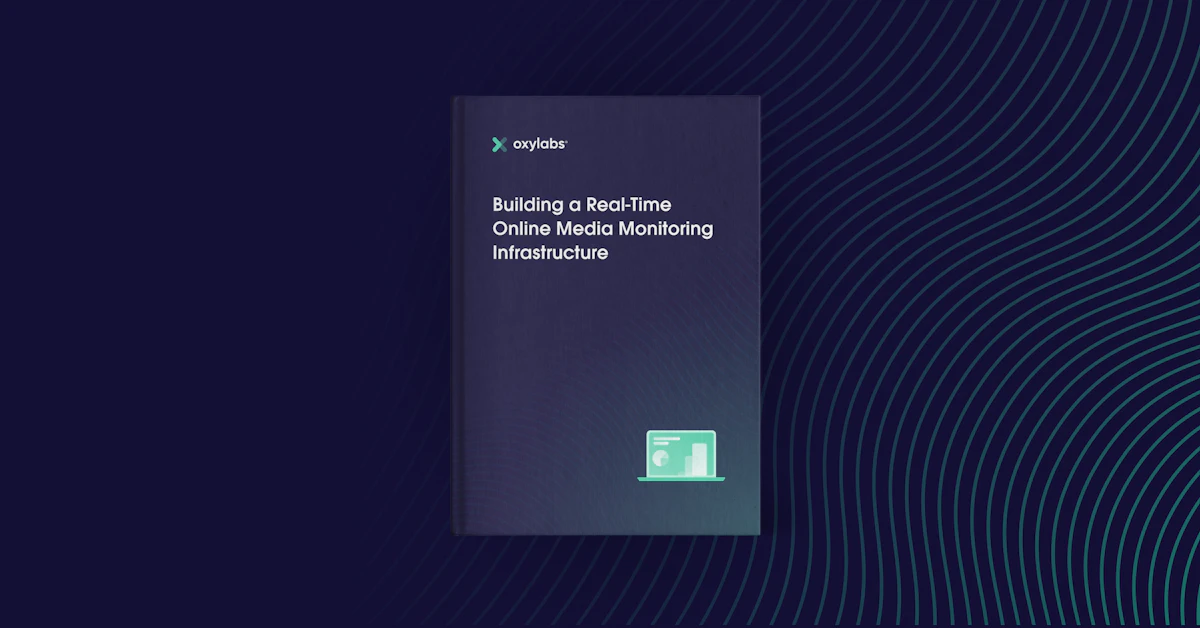 Maryia Stsiopkina
2022-06-15
To successfully perform day-to-day tasks, brand monitoring companies and PR specialists should track a multitude of online media outlets in real time. This practice allows grasping brand reach, the sentiment behind customer feedback, and discussions surrounding the brand in general.
This white paper will walk you through the critical stages of the online media monitoring process, from selecting keywords to data parsing, and explain the most significant elements of a well-functioning media tracking infrastructure. 
What to expect from this white paper?
Read this white paper to learn about:
Online media monitoring potential and challenges;

Five major steps to building an online media monitoring technical infrastructure;

Solutions aimed at enhancing online media monitoring.
Download our free white paper right now to delve deeper into the peculiarities of an online media monitoring infrastructure.
Free PDF
Real-Time Online Media Monitoring Infrastructure
If you're interested in this and other similar topics, explore Oxylabs' white papers for more insights.
About the author
Maryia Stsiopkina
Junior Copywriter
Maryia Stsiopkina is a Junior Copywriter at Oxylabs. As her passion for writing was developing, she was writing either creepy detective stories or fairy tales for children at different points in time. Eventually, she found herself in the tech wonderland with numerous hidden corners to explore. In her spare time, she goes birdwatching with the binoculars (some people mistake it for stalking, which is why Maryia finds herself in an awkward situation sometimes), makes flower jewellery, and eats many pickles and green olives.
All information on Oxylabs Blog is provided on an "as is" basis and for informational purposes only. We make no representation and disclaim all liability with respect to your use of any information contained on Oxylabs Blog or any third-party websites that may be linked therein. Before engaging in scraping activities of any kind you should consult your legal advisors and carefully read the particular website's terms of service or receive a scraping license.