Back to blog
Data-Driven Marketing: How Big Data Helps Make Business Decisions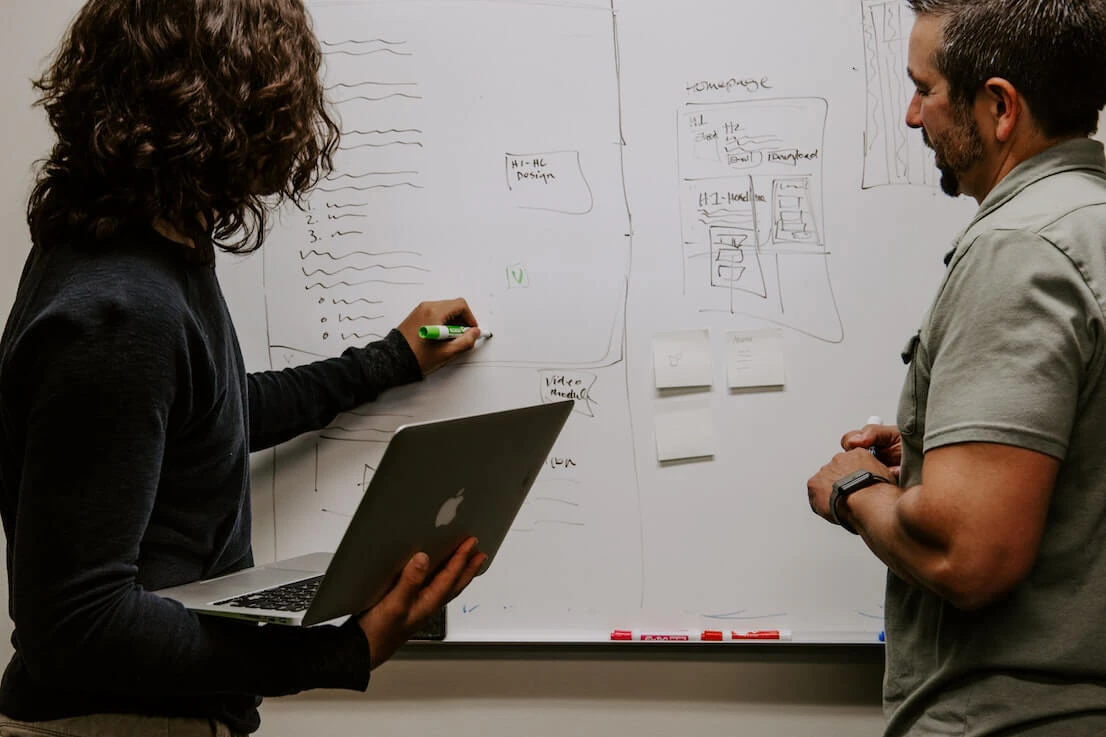 Maryia Stsiopkina
2021-09-025 min read
The findings of a recently published McKinsey study on data-driven marketing established that the months between March and August 2020 witnessed an unprecedented growth of the retail sector. At the same time, companies' outdated data modeling prevented marketers from capturing the changing consumer preferences with speed and granularity.
The inability to handle this dynamism prompts companies to develop a data-driven plan centered around finding and using data that enables them to make business decisions.
This article will analyze data-driven marketing, ultimately pointing out how companies can use big data to influence decision-making.
What is data-driven marketing?
To understand data-driven marketing, we should consider two main components it incorporates: big data and marketing itself.
Big data refers to ever-growing large, diverse sets of information that are so voluminous that none of the traditional data processing tools can store and handle it efficiently. This data yields positive and accurate results in marketing when it combines behavioral trends, location-based information, and analytics. These could be obtained both in-house and via third-party services that provide information on their competitors, consumers, and business.
On the other hand, marketing relates to the various actions a company undertakes to increase engagement with its target audience, build robust relationships, and create value to generate returns. It encompasses market research, strategy formulation, data-driven advertising, and more.
With these definitions in mind, it is easy to see where marketing and big data intersect.
What is data-driven marketing?
Data-driven marketing is the strategy of using consumer data for targeted and effective e-commerce buying and improved communication. It is one of the most transformative changes in online advertising that has ever happened. It relies on data to better understand the consumers' behavior, preferences, and motivations. This customer-centric marketing approach is more personalized.
Usually, companies that deploy any data-driven marketing approach obtain these data sets in three ways. These include third-party companies, through public web scraping or directly engaging their customers.
Benefits of using big data in marketing
There are many ways in which companies can benefit from employing data-driven strategies. Let's take a look at some of them.
Data-driven marketing helps attract new customers

According to a January 2015 Forbes report, companies at the vanguard of engaging in data-driven marketing are six times more likely to experience increased profitability. The former group of companies also report elevated levels of customer engagement/loyalty and customer satisfaction.

A November 2015 Forbes study analyzed responses from 162 senior executives drawn from various industries. It observed 57% of them reported measurably increased return on investment (ROI) when they engaged in data-driven marketing campaigns than when they rolled out non-data-driven marketing campaigns.



Data-driven strategies increase companies' sales

Further, the aforementioned McKinsey study noted that data-driven marketing strategies were responsible for increasing companies' sales by double digits during the six months ending August 2020.

For instance, a consumer-goods company witnessed a double-digit growth in sales of beauty products as lockdown restrictions eased. This organization doubled down on the use of data-driven marketing by relying on municipal reporting, traffic data, and epidemiological information.



Big data helps meet customer expectations

Marketers that use big data are also likely to benefit from the resulting capacity to personalize and customize experiences to each customer's needs. With 74% of customers expressing frustrations at seeing irrelevant content from businesses and a further 79% saying that they would ignore an offer that is not personalized to their previous interactions with the brand, the impact is significant.

In fact, the senior executives consider the personalization data-driven marketing strategy a great source of value. This is confirmed by a study that observes a 400-700% increase in ROI when each data-driven marketing strategy features personalization.
Data-driven marketing is centered around your buying audience and helps understand its preferences.
Ways to use big data in marketing
Data plays a central role in the market research and strategy formulation stages of marketing. It includes data from various sources, enabling marketers to establish groups with the same preferences and behavior. With this, the marketing team focuses on each group by personalizing offers and messaging. For instance, a marketer who wishes to eliminate ad waste may segment the target audience and tailor the ads.
A recent study summarized the most popular objectives among marketers. These include to:
Increase customer loyalty (46%)

Grow conversion rates (43%)

Optimize the customer's path to their decision to buy a product (42%)

Grow engagement on the various types of content they post (35%)

Define the best marketing channels (28%)

Do away with ad waste/increase ad performance (21%)

Make sense of other disparate data (16%)

Enhance multi-touch attribution (11%)
Marketers at your company may choose to use one or several of the objectives above to develop working strategies. For instance, they may opt to segment your company's target audience to eliminate ad wastage. They may also segment the target audience to grow engagement and increase loyalty by personalizing the messaging to the audience.
Key challenges of data-driven marketing
While beneficial, data-driven marketing is negatively impacted by a few challenges. These issues can be divided up into three categories: data collection, data organization, and data analysis.
Earlier, we noted that some marketers couldn't speedily capture data on customer preferences due to outdated modeling. This modeling relates to obsolete systems that constrain the ability to gather and organize new kinds of data. They also include algorithms that were not initially built to analyze large volumes of data.
Data collection challenges
In gathering data for marketing purposes, marketers strive to use only high-quality data, i.e., data that results in actionable insights. This becomes a challenge with each passing day as new technologies emerge that, when used, generate even more data. As a result, marketers and the companies they work for have to deal with large volumes of data generated every day, some of which may not be useful.
Further, the high-quality data must be up-to-date to enable the company to address any concerns or work on trends as soon as they emerge. For the data to be useful, it should not have any missing links – it should be complete.
Data organization challenges
Data that marketers can use exists in either structured or unstructured form. While they can easily use readily available tools to organize the former, they can't apply the same to the latter. Internet-based sources such as company websites, social media platforms, and e-commerce sites contain unstructured data that is harder to organize.
Secondly, the fact that marketers and companies collect data from different sources presents a second challenge. High-quality data is not easy to find because it is highly fragmented and exists as part of a messy whole. Marketers, therefore, have to first bring it together in a process known as harmonization and then separate the high-quality data from the noise.
Data analysis challenges
Regularly updated data is problematic and leads to large volumes of data, some of which may be irrelevant to the marketing campaign. This is despite being beneficial in the sense that it leads to real-time and up-to-date data.
At the same time, such data becomes obsolete at an unprecedented rate. This, therefore, means that companies that are unable to extract useful, actionable insights from the collected data fast enough may struggle to deliver desirable customer experiences across all touchpoints.
Outdated data is one of the biggest challenges in marketing.
Web scraping for data-driven marketing
Fortunately, technological advances have led to robust and reliable public web scraping solutions, such as scraping with Python. These tools have in-built capabilities to address most of these challenges.
For instance, they undertake large-scale data extraction, convert the unstructured data into structured data, access relevant websites without getting blocked, deliver location-specific data, and handle any website changes. Additionally, some solutions feature web crawlers that scour the internet looking for real-time data, which the web scraper then extracts.
Web scraping, therefore, eases data collection and organization, which, in effect, also simplifies data analysis. In this regard, companies and marketers should invest in public web scraping technology, such web scraping API, provided by reliable service providers. Such an investment will ensure that they are on top of existing and emerging data, especially regarding data-driven digital marketing.
Wrapping up
Big data, which relates to large data sets on human behavior and preferences, offers actionable insights that influence business decisions. For instance, it enables a company to segment its target audience. It can then develop tailored data-driven digital marketing campaigns that appeal to the segment's preferences and interests. Simply, big data facilitates personalization and marketing strategy formulation.
The existence of voluminous data, while beneficial, presents challenges relating to data collection, organization, and analysis. However, public web scraping solutions can help marketers and companies deal with these challenges.
People Also Ask
Why is data-driven marketing important?
Data-driven marketing is crucial to the positive result of any marketing campaign. It provides a company with an understanding of their customers' needs and expectations and delivers the correct information to the customers at each buyer journey stage.
About the author
Maryia Stsiopkina
Senior Content Manager
Maryia Stsiopkina is a Senior Content Manager at Oxylabs. As her passion for writing was developing, she was writing either creepy detective stories or fairy tales at different points in time. Eventually, she found herself in the tech wonderland with numerous hidden corners to explore. At leisure, she does birdwatching with binoculars (some people mistake it for stalking), makes flower jewelry, and eats pickles.
All information on Oxylabs Blog is provided on an "as is" basis and for informational purposes only. We make no representation and disclaim all liability with respect to your use of any information contained on Oxylabs Blog or any third-party websites that may be linked therein. Before engaging in scraping activities of any kind you should consult your legal advisors and carefully read the particular website's terms of service or receive a scraping license.
Forget about complex web scraping processes
Choose Oxylabs' advanced web intelligence collection solutions to gather real-time public data hassle-free.