Back to blog
Free White Paper: Guide to Threat Intelligence Data Acquisition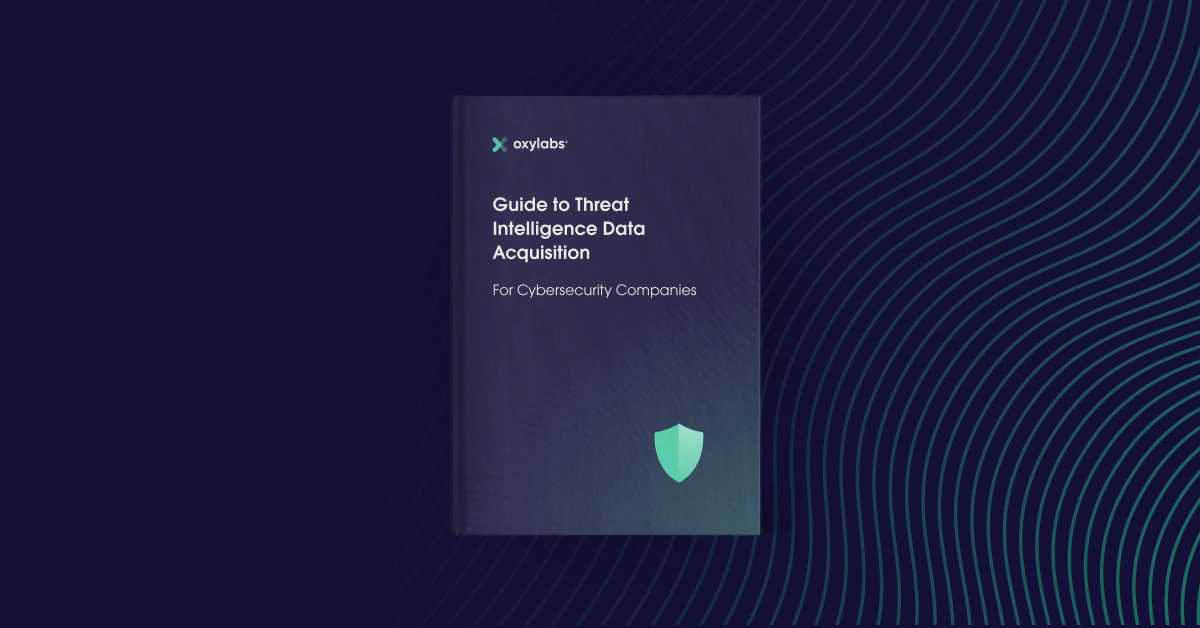 Iveta Vistorskyte
2021-03-051 min read
Cyber threats are increasingly becoming a huge issue in the digital world. Malicious entities find various ways to access sensitive companies' or individual data. Data breaches, phishing, social engineering, malware, ransomware, and many more threats are evolving rapidly and becoming more dangerous every year.
Understanding the seriousness of cyber threats and taking action to fight against them is a massive step toward a safer digital environment. One of the cybersecurity practices that modern companies use to avoid potential dangers is threat intelligence.
Threat intelligence enables businesses to make faster and data-backed security decisions and be proactive in the fight against threat actors.
Free PDF
Get Our White Paper on Threat Intelligence Data Acquisition
Why should you read this white paper?
You will learn what threat intelligence is and what is the process of this practice. 

You will know why data acquisition is at the core of the whole threat intelligence process. 

You will be aware of the web scraping process and what solution is the best fit for threat intelligence data acquisition.
Download our white paper about threat intelligence data acquisition for cybersecurity companies and find out how to deal with threat data collection challenges.
About the author
Iveta Vistorskyte
Lead Content Manager
Iveta Vistorskyte is a Lead Content Manager at Oxylabs. Growing up as a writer and a challenge seeker, she decided to welcome herself to the tech-side, and instantly became interested in this field. When she is not at work, you'll probably find her just chillin' while listening to her favorite music or playing board games with friends.
All information on Oxylabs Blog is provided on an "as is" basis and for informational purposes only. We make no representation and disclaim all liability with respect to your use of any information contained on Oxylabs Blog or any third-party websites that may be linked therein. Before engaging in scraping activities of any kind you should consult your legal advisors and carefully read the particular website's terms of service or receive a scraping license.
Boost your threat intelligence data acquisition
Let's discuss how Oxylabs can help you improve your threat intelligence operations.