Back to blog
New Cost-Effective Proxy Solution: Introducing Shared Datacenter Proxies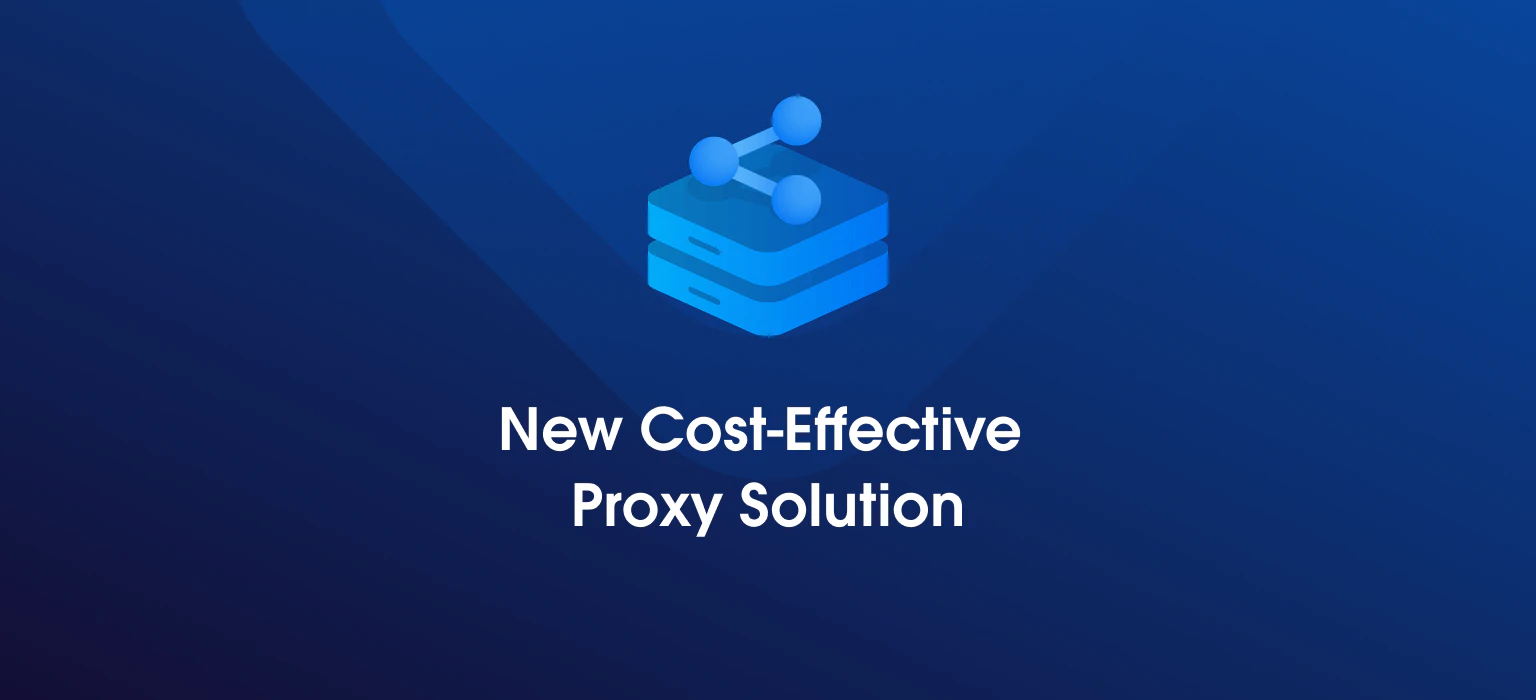 Augustas Pelakauskas
2022-05-17
At Oxylabs, we strive to expand and diversify the range of our solutions to suit the needs of businesses big and small. As a result, we're excited to announce one of the two options of Oxylabs' Datacenter Proxy solutions – Shared Datacenter Proxies. 
As of today, our Datacenter Proxies are represented by two solutions: Shared and Dedicated Datacenter Proxies. As a customer, two distinct products will allow you to increase the effectiveness of public data collection processes by providing more flexibility in making a choice.
Quick & simple proxy setup
Check out our introductory video for an easy start with Shared Datacenter Proxies. Learn how to make your first requests for all three possible proxy assignment scenarios: a randomly assigned proxy, a proxy with geo-location, and a sticky session.
With your Oxylabs account, you'll get a personal all-in-one dashboard to inspect detailed usage statistics and manage your account. While in the dashboard, you'll be able to create multiple password-protected proxy users to customize your processes.
Please take a look at our detailed documentation for more guidelines.
Features of Shared Datacenter Proxies
Shared Datacenter Proxies typically originate from third-party cloud services and are available to multiple users at any given time. These proxies feature various benefits to solidify your data extraction routines.
Readily available proxy pool – instant access to 20K shared IPs allows you to reach desirable websites without limits and target specific locations globally.
Geo-targeting – for your geo-location needs, we're providing six countries to choose from: the US, the UK, France, the Netherlands, Romania, and Germany.
Cost-effectiveness – unlike Dedicated Datacenter Proxies, Shared Datacenter Proxies can be purchased directly without contacting our sales team. The prices are determined by your personal web traffic and aren't related to the number of IPs in use.
From the Starter package with 100$ a month and 167 GB of data all the way up to Enterprise with more than 2 TB of data and custom pricing, we're offering five different plans based on data expenditure.
Rich functionality – Shared Datacenter Proxies maintain all of the core features found in Dedicated Datacenter Proxies, such as unlimited concurrent sessions and proxy rotator, enabling you to make countless requests in parallel to initiate public data extraction, cyber security, market research, and other tasks at scale.
Reliable infrastructure – keep in mind that our support team is ready to assist you with solving operational issues 24/7. You can expect up to 99.9% uptime as the Oxylabs team constantly monitors available proxy pools and automatically replaces faulty proxies at no extra charge.
Wrapping up
Easy to set up and equipped with all of the dedicated proxy features you could expect, Shared Datacenter Proxies is a handy, capable, and more approachable solution for public data collection.
If you have any questions about Shared Datacenter Proxies or would like to share your feedback, contact our sales team or drop us a message at hello@oxylabs.io.
About the author
Augustas Pelakauskas
Copywriter
Augustas Pelakauskas is a Copywriter at Oxylabs. Coming from an artistic background, he is deeply invested in various creative ventures - the most recent one being writing. After testing his abilities in the field of freelance journalism, he transitioned to tech content creation. When at ease, he enjoys sunny outdoors and active recreation. As it turns out, his bicycle is his third best friend.
All information on Oxylabs Blog is provided on an "as is" basis and for informational purposes only. We make no representation and disclaim all liability with respect to your use of any information contained on Oxylabs Blog or any third-party websites that may be linked therein. Before engaging in scraping activities of any kind you should consult your legal advisors and carefully read the particular website's terms of service or receive a scraping license.