Back to blog
Best No-Code Scrapers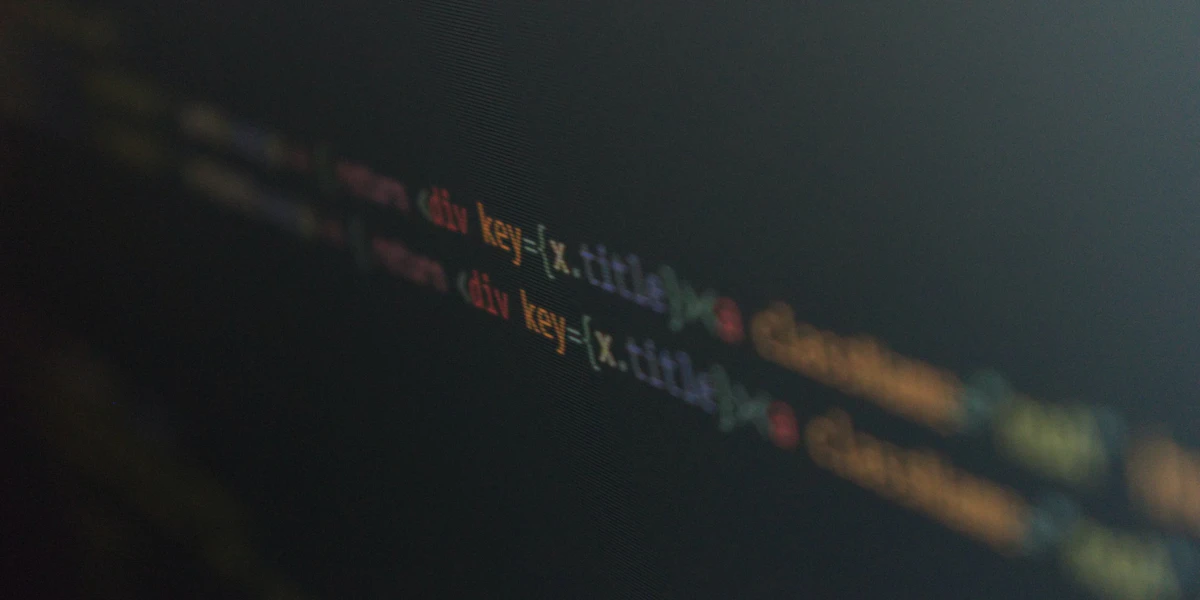 Enrika Pavlovskytė
2023-07-036 min read
Even seasoned developers know that web data extraction can be tricky. However, it doesn't have to be. Since recently, people with no programming knowledge have been able to leverage web scraping thanks to the emergence of no-code scraping solutions.
In this article, we'll explore what no-code or low code web scrapers are, how they work, and give a thorough rundown of the best eight ones.
What's a no-code scraper?
A no-code scraper (also a web scraper API) is an automated piece of software that is able to extract data from the web without the user having to do any coding on their part. Its benefits, as already evident from the name, are that businesses can implement these without coding knowledge. As such, they're an excellent web scraping tool for companies that might not have the funds to support a committed team of technical professionals.
On the other hand, if the enterprise is big and its operations fall within a particular niche, using a no-code scraper will be trickier. In these circumstances, it becomes crucial to have someone with technical knowledge and the ability to customize web scraping tools in accordance with the project's needs.
How do I scrape data from websites without coding?
In general, there are two approaches you can take to do web scraping without coding. You can either find a company that will build you a web scraping tool from start to finish or acquire a no-code tool.
With a bespoke solution, you only need to tell a company what you need, and their team will design and maintain the solution for you. While it's likely to fit your project needs like a glove, it's also going to be pricey.
Using a no-code scraper, on the other hand, is going to be much cheaper. You will have to manage some of the processes yourself, but it should be a fairly manageable task. Indeed, these tools usually allow you to collect online data by simply inputting a URL or through a point-and-click interface.
URL-first vs. point-and-click 
A point-and-click interface renders the website you want to scrape and asks you to specify the elements of the website that interest you. In other words, you click through a website as you would in a regular browser and "train" the scraper. You can usually set additional rules such as scheduling, batch URL scraping, country-specific web scraping, and more. After you've trained the scraper and it finishes fetching the data, you can get the extracted data delivered in JSON, CSV, or Excel.
The URL method is much simpler. Usually, you give the platform a specific URL, maybe a few other requirements, and get scraped data delivered instantly. While this option is much more straightforward, a point-and-click system is more customizable.
Overall, you should always consider your project needs to determine which approach suits you best. For now, let's look at some of the best no-code scrapers out there.
1. Apify
Apify is a well-established platform with tons of features for web scraping and web automation tasks. While it primarily focuses on supporting developers, it also caters to non-technical people with some nifty solutions. Their Apify Store boasts hundreds of ready-made web scraping and automation templates, called actors, that can be easily implemented without code. What's more, it's super easy to integrate them with proxies. However, if you want to work with a niche target, adjusting the templates with code may be necessary.
Pros
Numerous ready-made templates for no-code web scraping

Provides a cloud-based platform for processing and storing scraped data

Can be integrated with Google Drive, Gmail, and more
Cons
More complex targets require coding experience

Apify leaves data control and accuracy to you, which may require additional experience
Pricing: Starts at $49/month with add-ons.
Free trial: Yes.
Data delivery: JSON, XML, CSV, or Excel.
Other: Auto-generated user interface, active Discord community.
2. Parsehub
Designed with non-developers in mind, Parsehub is a good no-code web scraping tool available as a desktop app. It's also accessible free-of-charge with limited features, making it much more appealing to web data enthusiasts eager to dip their toes into web scraping without fully committing. Enterprise-level clients, however, might need a subscription plan if they want more sophisticated features.
Pros
Cons
Pricing: Starts at $189/month.
Free trial: Offers a free subscription with basic features.
Data delivery: CSV and JSON.
Other: Infinite scroll scraping, supports redirects and cookies.
3. Octoparse
Just like Parsehub, Octoparse also offers an accessible point-and-click interface eliminating the need for coding. Moreover, its AI-powered auto-detect feature allows it to extract web data without relying on classical methods such as HTML selectors.
Pros: 
Extract data from dropdown menus

You can choose between running the tasks on the cloud or on your device
Cons:
Steep learning curve

Limited customer support
Pricing: Starts at $75/month.
Free trial: Offers a free subscription with basic features.
Data delivery: Excel, CSV, HTML, JSON, XML, or directly to a database.
Other: API integration, templates (for standard subscription and above), ad blocking.
4. Dexi
Dexi is similar to Parsehub in terms of usability and has a bit of a learning curve. However, it also offers plans for people who just want to get online data without a hassle. Dexi offers three types of robots to execute web scraping tasks, such as Extractor, Crawler, and Pipes.
Pros:
Cons:
Pricing: Starts at around $119/month, depending on the project.
Free trial: Yes.
Data delivery: CSV, JSON, XML.
Other: Image extraction, research management.
5. Web Scraper
Unlike other options in this list, Web Scraper also offers a browser extension that is completely free of charge to use locally. However, for bigger web data needs, you're better off taking advantage of some of its paid subscriptions with additional features. It's worth noting that this tool does have a learning curve, so newcomers who are not familiar with sitemaps or web page structure may initially find it challenging.
Pros
Can be integrated with custom proxies

Browser extension free to use
Cons
Pricing: Starts at $50/month.
Free trial: Free browser extension to be used locally.
Data delivery: CSV, XLSX, JSON, access it via API.
Other: Dropbox export, Google Sheets export, Google Drive export, Amazon S3 export.
6. Import.io
Import.io began as an open-source web data extraction tool and has grown into a company offering premium scraping solutions. With its user-friendly interface and appealing design, Import.io is a great no-code solution that simplifies data extraction. Its ability to facilitate multi-URL training and enable downloading of images and files makes it an incredibly convenient choice.
Pros
Among the easiest to use

PII masking
Cons
Pricing: Starts at $199/month.
Free trial: 14-day free trial.
Data Delivery: JSON, CSV, or to a Google Sheet.
Other: Multi-URL training, extractor auto-optimization, website screenshots.
7. ScrapeHero
ScrapeHero specializes in custom-built solutions for their customers, as well as providing retail store location datasets. With their bespoke solutions, they take care of everything, and naturally, these services start at $199 per month per website. However, they also offer Crawlers that can be used through self-service at a much cheaper rate.
Pros
Very easy to use

Affordable
Cons
Can't customize a scraper through a point-and-click system

Lacks extended geo-location customization
Pricing: $5/month.
Free trial: Yes for self-service, no for custom-built solutions.
Data delivery: JSON, CSV, or Excel.
Other: Supports Amazon S3, Dropbox, and API Integration (based on subscription).
8. WebAutomation
Web Automation specializes in no-code web data extraction by providing templates of over 500 website templates. If that's not enough, you can also build new extractors using a point-and-click interface or ask them to build a solution for you. 
Pros
Cons
Pricing: Starts at $74/month.
Free trial: 14-day trial. 
Data delivery: CSV, Excel, JSON, or XML.
Other: Data transfer to Shopify, Dropbox, Google Sheets, and more.
Price and features comparison table
| | | | | |
| --- | --- | --- | --- | --- |
| Tool | Starts from | Free trial/Freemium | Platform | Interaction Method |
| Apify | $49/mo | Freemium, no credit card. | Web | Mainly URL-based, but you can create your own templates with code |
| Parsehub | $189/mo | Freemium, no credit card. | App (Mac, Linux, Windows) | Point-and-click |
| Octoparse | $75/mo | Freemium, no credit card. Also offers a 14-day trial. | App (Mac, Windows) | Point-and-click |
| Dexi | $119/month | Free trial, no credit card. | Web | Point-and-click |
| Web Scraper | $50/mo | Free browser extension. Free trial, no credit card. | Browser extension and web. | Point-and-click |
| Import | $199/mo | Free 14-day trial. | Web | Point-and-click |
| Scrape Hero | $5/mo | Freemium, no credit card. | Web | URL-based |
| Web Automation | $74/mo | Free 14-day trial. | Web | Point-and-click |
Conclusion
Navigating public web data collection can be a tricky task. However, with excellent web scraping tools like the ones mentioned above, non-programmers can now harness web scraping hassle-free. All that is left to do is to choose the tool that matches your project's requirements.
If you liked this blog post, be sure to read up on anti-detect browsers or five main web scraping challenges & solutions. 
About the author
Enrika Pavlovskytė
Junior Copywriter
Enrika Pavlovskytė is a Junior Copywriter at Oxylabs. With a background in digital heritage research, she became increasingly fascinated with innovative technologies and started transitioning into the tech world. On her days off, you might find her camping in the wilderness and, perhaps, trying to befriend a fox! Even so, she would never pass up a chance to binge-watch old horror movies on the couch.
All information on Oxylabs Blog is provided on an "as is" basis and for informational purposes only. We make no representation and disclaim all liability with respect to your use of any information contained on Oxylabs Blog or any third-party websites that may be linked therein. Before engaging in scraping activities of any kind you should consult your legal advisors and carefully read the particular website's terms of service or receive a scraping license.
People also ask
What is the best free no-code web scraper?
When it comes to completely free no-code scarpers, we'd highly recommend approaching them with caution. There are a number of risks associated with the use of free tools, such as data ownership, data reliability, stability, uptime, privacy, and security. Most of the time, free no-code solution providers cannot ensure a safe and smooth scraping experience.
Instead, we'd recommend using free versions of premium tools mentioned above. While they sometimes may lack functionality, there are fewer risks associated.
Does web scraping need coding?
Not necessarily. If we're talking about well-established targets, you'll certainly be able to find a no-code scraper to extract data. For more complex targets, you'll either have to get some managed data services or build your own scraper, although many modern no-code scrapers are catching up to date with the latest website developments.
Are no-code scrapers good?
Whether or not a no-code scraper performs well depends entirely on the needs of your project and the provider. For well-established targets, you shouldn't have a problem finding a reliable provider that will be able to extract publicly available data without a hassle.
However, in more specialized or niche use cases, or if you choose an unreliable provider, you may have trouble scraping data. 
In short, no-code scrapers are a great solution for anybody looking for a quick and easy way to scrape the web. However, it is crucial to recognise that each project's particular conditions might have an impact on how effective these tools are.
Forget about complex web scraping processes
Choose Oxylabs' advanced web intelligence collection solutions to gather real-time public data hassle-free.