Back to blog
Business Leads Scraper: What Do You Need To Know?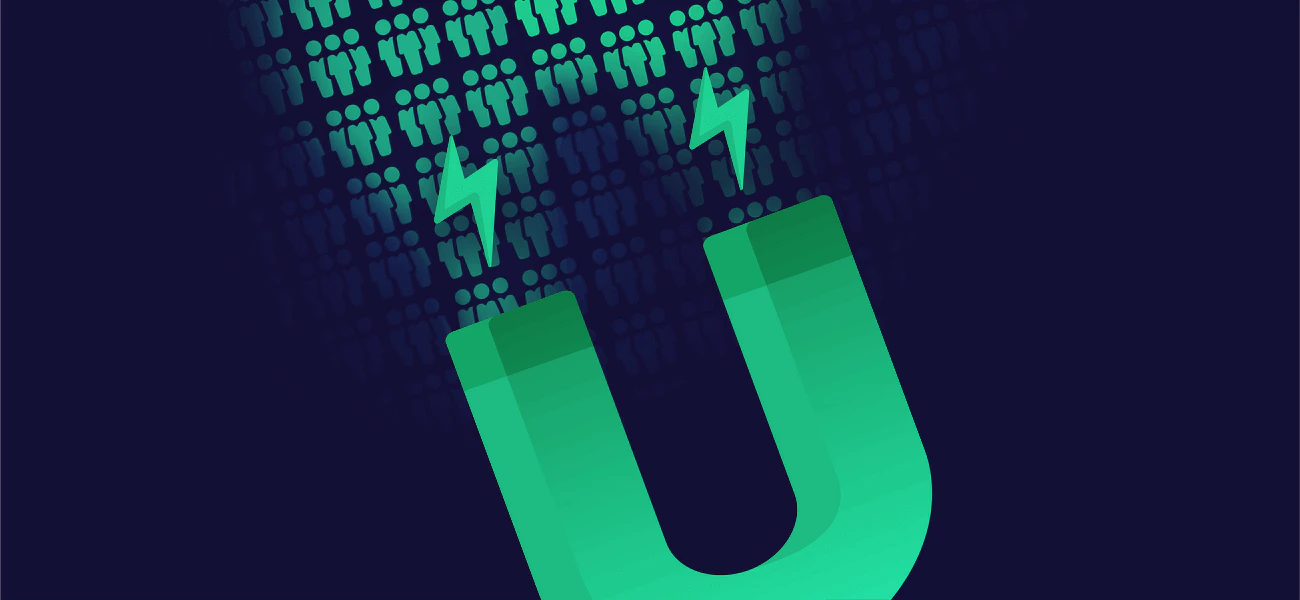 Gabija Fatenaite
2021-07-133 min read
Lead generation is what makes your business happen. And using web scraping by applying residential proxies is one of the most optimal ways to generate leads for your business. Lead generation will attract and convert anyone interested in your products or services. Based on Ringlead statistics, 85% of B2B marketers say that lead generation is their most important content marketing goal. This is the main reason why you should consider website scraping for lead generation.
As a business, for you to reach out to your prospective customers and generate more sales, you need qualified leads. That's getting all the details such as the name of a company, street address, contact number, emails, and other necessary information. 
Now it is quite apparent that you'll be looking for such information on the internet. Publicly available data with the information mentioned above is readily accessible on many platforms, from social media to featured articles.  
Now, gathering social data by hand, especially if you're looking for leads, will take you an unholy amount of time. There are a lot of lead generation tools for this matter, but according to Martech Today, spending on marketing automation tools is expected to reach $25.1 billion annually by 2023. 
Global marketing automation technology forecast, 2017 to 2023 (US$ billions)
Source: Forrester Data: Marketing Automation Technology Forecast, 2017 to 2023 (Global)
Building your lead scraper to generate leads can be a lot more cost-efficient, and using web scraping is said to be one of the most effective ways to generate leads. In this article, we'll go through the process of web scraping for lead generation and where to start.
Identifying sources 
The first step that should be taken for gathering data for lead generation is identifying what sources you'll be using. You need to figure out where is your target customer located on the internet. Do you want customers or influencers? This will help you clarify which sources you'll need to scrape and find high-quality leads. 
Tip: If your competitors' customer information is publicly available, you could scrape their websites for their customer demographics. This would give you a good visualization of where to begin with and where your potential customers are located. 
Having figured out the sources where your potential clients are located, you'll need to extract the data for your business to be able to use it.
There are a few ways you can extract personal data:
Buying a lead generation tool like business leads scraper from reliable providers.

Using readily available scraping tools, like a SERP scraper. 

Writing the code yourself and implementing proxies.
As we already mentioned at the beginning of the article, buying a lead scraper can be costly, and building your infrastructure of data retrieval if you have the right people resources can be a lot cheaper and easier. If you need to achieve your business goals and you can't imagine doing this job without required data, it's worth it to invest in a lead scraper or to spare some time and build your own business lead scraper.
Data extraction simplifies the whole process as well. Usually, when gathering data, it comes unstructured and requires further processing. According to Forrester, data analysts spend up to 80% of their time collecting and preparing data for analysis. However, when building your infrastructure, you'll be able to remove incomplete, duplicate, or incorrect data points. 
Choosing the right proxies
What are residential proxies?
It is an IP address provided by an ISP to a homeowner. It is a real IP address attached to a physical location.
When it comes to choosing the right proxies for extracting data to generate leads, our sales team at Oxylabs will guide you towards residential proxies. We have covered what are residential proxies in a great detailed way, so check out to learn more. To quickly summarize why to choose residential proxies considering web scraping for lead generation and not any other proxy:

Residential proxies are businesses' best chance to mimic real human behavior online and avoid being perceived as a bot and get blocked.

How residential proxies work
All on Oxylabs' residential proxies:
| | |
| --- | --- |
| Proxy pool | 100M+ |
| Locations (countries) | 195 |
| Integrations | shell, phyton, php, java, csharp, ruby |
| Protocols | HTTP & HTTPS |
| Sticky IP | Up to 5 min |
| Concurrent sessions | Unlimited |
| Supported ASNs | 376 |
| Supported US states | 50 |
| Supported cities | 2214 |
| Public API | Yes |
| 3rd party integrations | Compliant with most |
| IP ban rate | Very low |
| Chance of captchas | Very low |
Oxylabs also has a dashboard that allows you to see detailed proxy usage statistics, create sub-users, whitelist your IPs, and manage your account. This enables you to do your business without the unwanted white noise of struggling to manage your proxies.
Wrapping up
Lead generation is the most critical sales and marketing business goal, and according to Strategic IC, companies that automate lead management see a 10% or more bump in revenue in 6-9 months. So having the business leads scraper or other right tools to build your infrastructure to gather data for leads generation is where you should be concentrating on.  
Want to find more web scraping use cases or how to extract data from any website? Check out our other blog posts to find answers to your questions about web scraping, proxies usage, and others.
People also ask
Where can I find sales leads?
The first step is to identify your target audience. Then you need to find out where your target customer could be located on the internet. It's crucial for web scraping and Python website scraping to think of publicly available resources. This will help you clarify which sources you'll need to scrape and find potential leads.
What is web scraping used for?
There are more web scraping use cases than lead generation. Businesses use web scraping for SEO monitoring, market research, price scraping, etc. Also, web scraping is widely used in scraping real estate industry, tourism, the automotive industry, and much more.
What is a scraping tool?
Web scraping tools are specially developed software for extracting required information from the target websites. These tools are useful for anyone who is looking to gather data from the Internet. Also, a dedicated web scraper can help businesses to save time and to gather vast amounts of needed information.
About the author
Gabija Fatenaite
Lead Product Marketing Manager
Gabija Fatenaite is a Lead Product Marketing Manager at Oxylabs. Having grown up on video games and the internet, she grew to find the tech side of things more and more interesting over the years. So if you ever find yourself wanting to learn more about proxies (or video games), feel free to contact her - she'll be more than happy to answer you.
All information on Oxylabs Blog is provided on an "as is" basis and for informational purposes only. We make no representation and disclaim all liability with respect to your use of any information contained on Oxylabs Blog or any third-party websites that may be linked therein. Before engaging in scraping activities of any kind you should consult your legal advisors and carefully read the particular website's terms of service or receive a scraping license.
Residential Proxies starting at 15$
Enjoy effortless lead data extraction with Residential Proxies and their ability to mimic a real user's behavior.