Back to blog
Automotive Industry Data Scraping: How's It Changing this Market?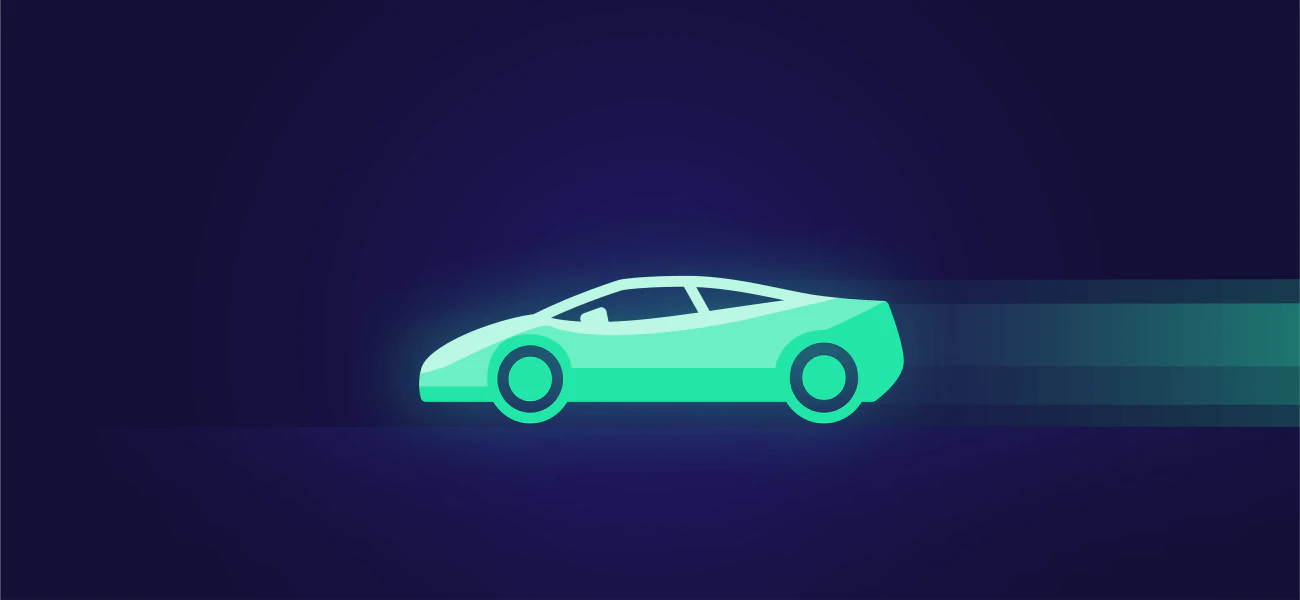 Vytautas Kirjazovas
2020-05-114 min read
A decade ago, the automotive industry was truly riding in hazardous conditions because of the Great Recession's aftermath, and for many market players, it was all about surviving. Luckily, today's market landscape has changed drastically for the better. The industry is full of business opportunities, thanks to the emerging consumer demand for cars and auto parts in the developing countries and exciting future vehicle concept models.
And, to capture these business opportunities, forward-thinking companies are turning to web scraping practice that provides much needed data-backed insights and aids the business decision-making process.
Hence, in this article, we will briefly introduce the web scraping practice for the automotive industry and explore a few already proven external data collection use cases. What's more, we will talk about the essential tools that are needed to gather this vast amount of data efficiently. What choice is better for big companies? How to use an auto web scraper? Let's begin.
Automotive industry data scraping
Firstly, web scraping refers to the practice of collecting public data from across the internet. The whole process consists of identifying the predefined data points on the web and extracting the desired data for the later analysis phase. In essence, the web scraping practice calls for web data sources, automation, and proxy networks (more on that later).
For example, the used automobiles market participants typically extract such automotive industry data as the car make, model, year, price, mileage, fuel type, auto parts, to name a few.
Also, web scraping practice can be utilized to collect data on customers' preferences, users and auto parts reviews, habits and purchasing power, warranty repairs, and much more. Typically, this sort of automotive industry data supports the predictive analysis of the market and allows companies to discover further business opportunities.
Automotive industry data helps businesses to remain competitive in the market
Use cases 
Here are only a few already proven web scraping use cases within the automotive industry:
Market trends and pricing intelligence knowledge is primarily obtained via web scraping practice, e.g. monitoring consumers' purchasing behavior, global sales information, or competitions' pricing tactics. This kind of analyzed A shapes switched-on companies' policies. Instead of thinking how to collect data, companies can focus on data analysis and tracking trends in their markets. 

Aggregated car listings websites rely on the web scraping practice to pull a vast amount of real-time data from the entire web and display it on their one-stop-shop sites for consumers' convenience.

Auto parts sites utilize the web scraping practice to monitor the demand and supply for auto parts by exploring competition's product catalogs, sales figures, auto part reviews, warranty repairs information, to name a few.

Consumer sentiment analysis by web scraping practice allows automotive manufacturers and auto traders to gather powerful insights from drivers. This analysis insights aids in optimizing existing procedures, as well as generating designs of future vehicles.
Of course, we only scratched the surface here. The automotive industry generates a massive amount of data on the web that holds immense value for the used car and auto parts market participants, car manufacturers, or even start-ups hoping to become the next Tesla. 
However, before the automotive industry data analysis phase, the first step for all data-driven market players is to have a robust external data gathering process in place.
Some companies choose to build their in-house web data mechanisms. As mentioned earlier, it requires automation, i.e., software scripts, also known as web scrapers. Usually, these web scrapers are built and continuously maintained by developers. Furthermore, the web scrapers need to be supported by a proxy network to gather the data successfully. Why so?
Typically, the websites that hold the desired public knowledge implement data requests limits. Once these sites receive a significantly larger volume of requests, they start to block the data collection process by blacklisting the client's (web scraper's) IP address. 
Hence, for the web scraper to successfully collect the necessary data on a scale, it is paramount to use proxies (that carry their own IP address). By using a vast amount of proxies, the web scraper can distribute the requests evenly via the IP address pool without reaching the website's implemented data request limit.
For web data collection in the automotive industry, datacenter proxies are among the top picks.
Datacenter Proxies are private proxies that are unattached with an ISP (Internet Service Provider). Datacenter Proxy is a fast, cheap, and reliable web monitoring solution. Also, datacenter proxies come from a secondary corporation and provide a completely private IP authentication. It guarantees a high level of anonymity and response time.
It's a wrap
Hopefully, by now, you have a decent understanding of how the automotive industry is already benefiting from the web scraping practice and what resources are needed to gather the data successfully. 
It is safe to state that with the upcoming further technological advancements within the sector, data-backed insights will shape the foreseeable automotive industry companies' policies. 
Want to find out more ways to use proxies, or you don't know how to start your own web scraping project, we have many more blog posts that will answer all of your questions!

People also ask
Which businesses usually use web scraping?
Every business has to know their competitors or where it stands in the market. Web scraping can help to find out these things and much more for every company. Oxylabs has a tools for web scraping to offer: Web Scraper API.
Is it necessary to use proxies for web scraping?
The whole web scraping process is possible without proxies, but using proxies makes data collection much easier. Web scraping under numerous IP addresses reduces the chances of being blocked. If you want to know more ways how to avoid being blocked by target servers, check out our other blog posts.
How to start a project on web scraping?
If you're planning a project on web scraping, you already know what data your business needs. For any web scraping operation, you will need proxies to successfully connect to the data source through your automated web scraping script. For block-free scraping, you might need to use advanced AI-powered solutions, such as Web Unblocker.
About the author
Vytautas Kirjazovas
Head of PR
Vytautas Kirjazovas is Head of PR at Oxylabs, and he places a strong personal interest in technology due to its magnifying potential to make everyday business processes easier and more efficient. Vytautas is fascinated by new digital tools and approaches, in particular, for web data harvesting purposes, so feel free to drop him a message if you have any questions on this topic. He appreciates a tasty meal, enjoys traveling and writing about himself in the third person.
All information on Oxylabs Blog is provided on an "as is" basis and for informational purposes only. We make no representation and disclaim all liability with respect to your use of any information contained on Oxylabs Blog or any third-party websites that may be linked therein. Before engaging in scraping activities of any kind you should consult your legal advisors and carefully read the particular website's terms of service or receive a scraping license.
Forget about complex web scraping processes
Choose Oxylabs' advanced web intelligence collection solutions to gather real-time public data hassle-free.