Back to blog
Web Scraping on a Large Scale for E-Commerce (Ultimate Guide)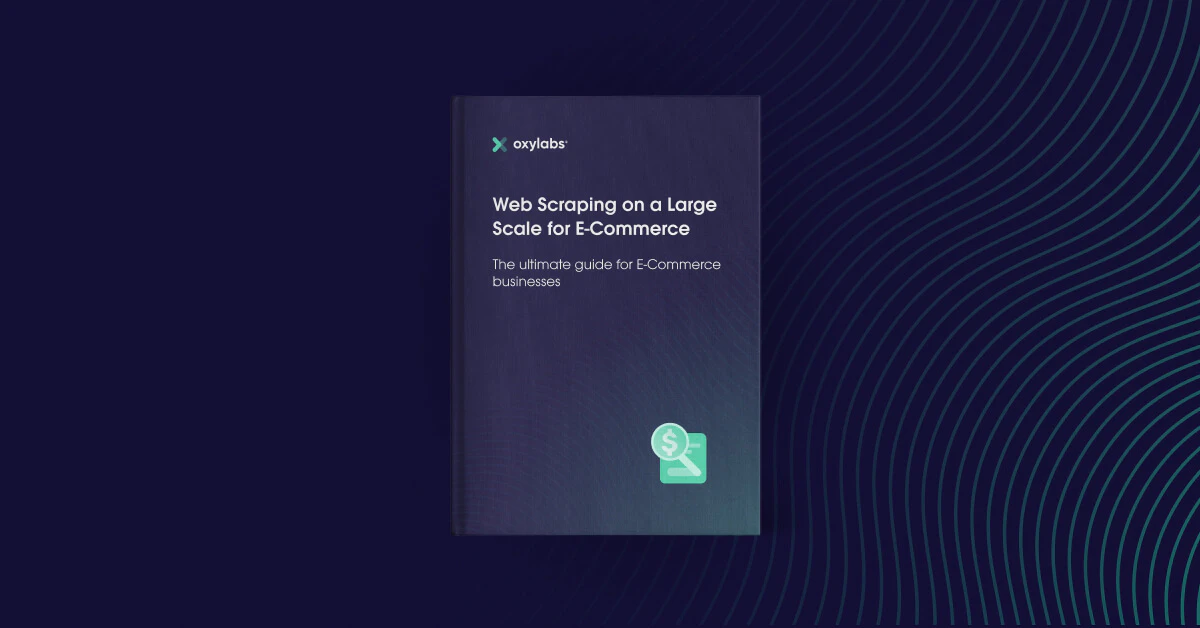 Gabija Fatenaite
2022-06-131 min read
Large-scale web scraping presents a different set of challenges compared to smaller projects. From building infrastructure and managing resource costs to overcoming bot detection measures, this white paper aims to guide you through the process of large-scale data gathering with an emphasis on e-commerce.
Keep in mind that this guide can help beyond the main topic, as big-scale data acquisition is not limited to e-commerce.
Download our free white paper right now to grasp the intricacies of large-scale web scraping for e-commerce.
Free PDF
Web Scraping on a Large Scale for E-Commerce
What to expect from this white paper?
In this white paper, we cover:
Ways to deal with security measures

Data storage techniques and solutions

Data processing struggles
Don't forget to take a look at other white papers covering web scraping and proxy solutions in detail.
About the author
Gabija Fatenaite
Lead Product Marketing Manager
Gabija Fatenaite is a Lead Product Marketing Manager at Oxylabs. Having grown up on video games and the internet, she grew to find the tech side of things more and more interesting over the years. So if you ever find yourself wanting to learn more about proxies (or video games), feel free to contact her - she'll be more than happy to answer you.
All information on Oxylabs Blog is provided on an "as is" basis and for informational purposes only. We make no representation and disclaim all liability with respect to your use of any information contained on Oxylabs Blog or any third-party websites that may be linked therein. Before engaging in scraping activities of any kind you should consult your legal advisors and carefully read the particular website's terms of service or receive a scraping license.
AI-driven E-Commerce Scraper API
Try out our AI and ML-based scraper to extract product data from the most complex targets.