Back to blog
How to Configure a Proxy Server in Firefox?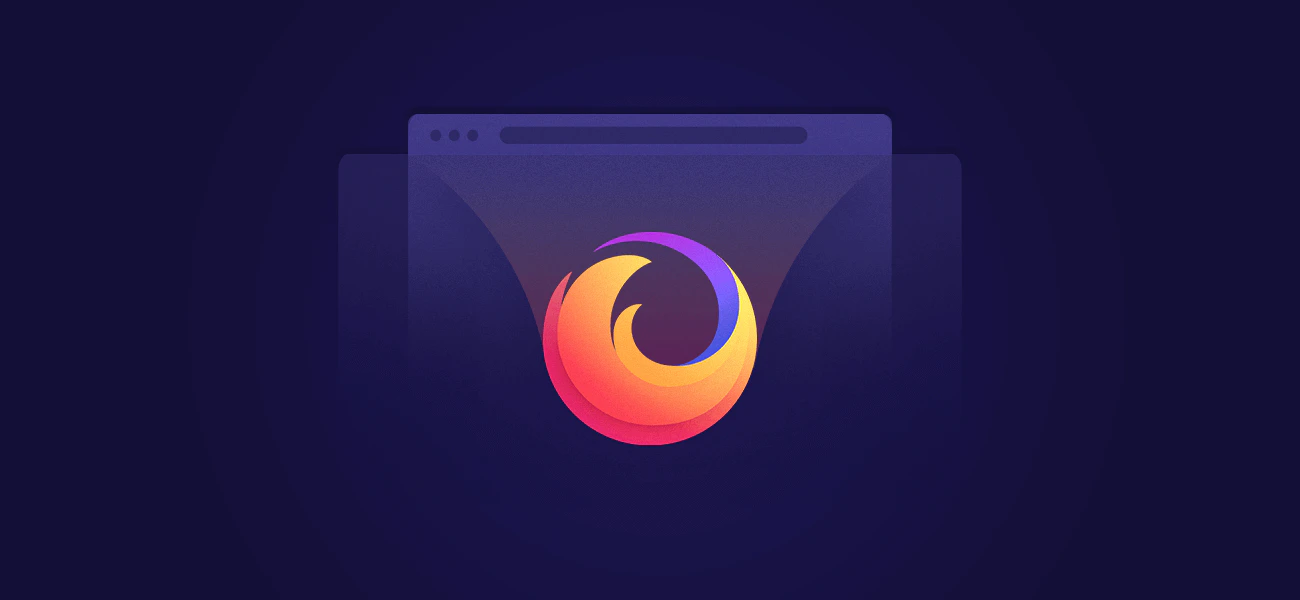 Iveta Vistorskyte
2020-10-023 min read
If you are interested in privacy and security when browsing the internet, setting up a proxy in your web browser is a great option. After the set up, you can enable proxy every time you want to use it, or you can add a proxy in your browser's proxy settings to save time.
Proxy server configuration in Firefox
If you want to configure a proxy setting in Firefox, first of all, you need to open Mozilla Firefox browser application. Then, open the menu and select "Options".
Note. If you are using MacOS, you should select "Preferences".
The next step is to scroll down until you find the "Network Settings" section. You need to click on the "Settings…" button.
In the following window, you can choose from four different proxy options. Automatically, Firefox is always set to "Use system proxy settings" option.
To understand what are the differences between these options, we covered them in detail:
1. No proxy. It means that your browser will not use a proxy server.
2. Auto-detect proxy settings for this network. Your browser will use the Web Proxy Auto-Discovery Protocol (WPAD) to detect the suitable proxy for your network.
3. Use system proxy settings. Your browser will use a proxy that is configured in your system settings. If there is no such proxy, Firefox will not use any proxy. If you are using MacOS, you can visit their official support website for more details on how to set up a proxy in system proxy settings. If you are using Windows, we suggest you check this article out on how to set up proxies.
4. Manual proxy configuration. This section allows you to manually set custom proxy settings.
For entering your custom proxy server settings, choose "Manual proxy configuration". Your proxy provider will give you all the information you need to fill the required fields.
If there is a need, you can enter a list of addresses that will circumvent the proxy. In the field "No Proxy for," simply add required hostnames or IP addresses. Do not forget to separate each domain or IP address with a comma.
Note. If you noticed, the "No proxy for" list automatically includes the localhost and 127.0.0.1. These addresses divert to your local PC. When you access a web server running on your PC, the Firefox browser will access it without using a proxy.
There is a possibility that Firefox may not access the proxy server you configure. For example, if your internet connection is down. Also, you have to make sure that you entered the proxy server details correctly. Otherwise, you will see an error message when you try to access a website. In this case, you need to disable the proxy or simply fix your proxy setting in Firefox to browse the web smoothly.
Sometimes you can encounter a specific error suggesting that Firefox is configured to use a proxy server that is refusing connections. If you attempt to open a website and receive an error notification called "The proxy server refusing connections," we suggest you check your proxy settings, scan your PC for malware, or clear the cache of your browser. If nothing works, you should contact your network administrator to ensure that the proxy server is still working.
Setting up your proxies with a proxy manager
There is an option to set up your proxies through proxy managers, such as FoxyProxy, Kameleo, or Multilogin. These proxy managers are a perfect option for  easily turning your proxies on and off.
Of course, this is not the only reason why you should consider using these tools. They are also great for more secure browsing and ensuring a smooth web scraping process with noticeably fewer blocks.
Conclusion
This blog post covers every step of how to configure a proxy server in the Firefox browser. Do not forget to carefully fill all the required proxy information and check your internet connection to ensure smooth browsing. You can also consider using a suitable proxy manager for simpler proxy management.
For more integration examples, you can also check our other guides where we covered how to use proxy in Chrome. And if you need to purchase proxies before integrating them with Firefox, check out our Residential Proxies and Datacenter Proxies. You can read our blog post about choosing between residential and datacenter proxies to understand which proxy type is suitable for you.
About the author
Iveta Vistorskyte
Lead Content Manager
Iveta Vistorskyte is a Lead Content Manager at Oxylabs. Growing up as a writer and a challenge seeker, she decided to welcome herself to the tech-side, and instantly became interested in this field. When she is not at work, you'll probably find her just chillin' while listening to her favorite music or playing board games with friends.
All information on Oxylabs Blog is provided on an "as is" basis and for informational purposes only. We make no representation and disclaim all liability with respect to your use of any information contained on Oxylabs Blog or any third-party websites that may be linked therein. Before engaging in scraping activities of any kind you should consult your legal advisors and carefully read the particular website's terms of service or receive a scraping license.
Forget about complex web scraping processes
Choose Oxylabs' advanced web intelligence collection solutions to gather real-time public data hassle-free.