Back to blog
What is Data Aggregation?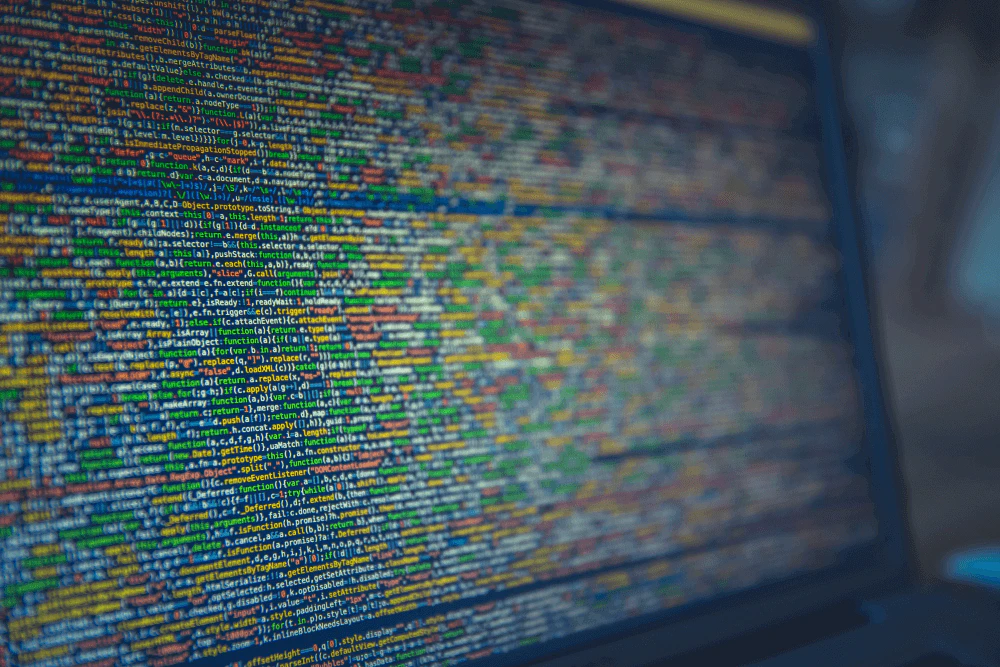 Adomas Sulcas
2020-03-124 min read
When it comes to gathering data and compiling a summary for analysis, performing such a task manually is often difficult and takes a considerable amount of time. For that reason, an effective solution is needed in order to simplify the process and gather accurate and relevant data as efficiently as possible.

With that in mind, it can be said that data aggregation is the perfect solution, as it helps to achieve all of the above for multiple industries. What's more, as Springer highlighted in their recent study, data aggregation is actually an essential component of Internet of Things devices nowadays – highlighting the importance of aggregated data in the current day and age. But why is it that aggregate data is particularly useful for businesses who are looking to remain competitive?
What is data aggregation?

When gathering data from multiple sources, things can get a little confusing, particularly if a large amount of information is involved. This is where data aggregation comes in, as it allows for the organisation of data that would be far too difficult to comprehend and consume in its raw format.

A prime example of this is when search engines show targeted advertising to users which is based on stored data in the users' web browser. Companies looking to gain as much data on their website visitors and online customers as possible work in a similar way, as doing so allows them to view statistics such as customer demographics and behavior, among many other aspects.

But what exactly is aggregate data? Essentially it can be described as customer data which allows businesses to accurately target users with personalized messages, offers etc. At the same time, it allows companies to fine-tune their marketing approach so that they can push certain products or services that are selling well and perhaps remove others from sale if necessary.

Data aggregation in finance and investment

A good data aggregation example is in the financial industry. Within these particular industries, companies must constantly remain on top of all the latest news in order to discover all the latest trends and act accordingly. Aggregating data is the perfect way to do just that, as it allows for investment and finance firms to shift their views to best accommodate for how well a company or product that they are invested in is performing.

Data aggregation allows financial companies to stay on top of market fluctuations.
Of course, obtaining such data is possible simply by visiting one of many news websites which cover stories regarding finance and investment trends. But with so many websites available to choose from, accessing all the relevant data that's needed can often be difficult when performing the task manually. What's more, the reliability of data sets may become an issue if not enough data is obtained.

Thankfully, data aggregation helps combat this issue by allowing you to obtain a large amount of data from across hundreds of websites in a far more efficient and accurate manner. This is made possible by using automated data aggregation tools which makes obtaining accurate and relevant data a much simpler process.

Data aggregation in the travel industry

Whether it's by enabling you to gain market intelligence, effectively research your competitors, or monitor the price levels of your rivals, it's clear that businesses within the travel sector can benefit greatly from utilizing data aggregation processes. 

Taking each of the aforementioned aspects into account is incredibly important in the current day and age, as not doing so could spell disaster for travel companies who will consequently fall way behind their rivals in an increasingly competitive market.

Without aggregated data, gaining the relevant insights regarding each of the above purposes will be somewhat difficult, as it would take an incredible amount of time and resources to perform such a task manually, with data needing to be gathered from multiple different sources.

This makes data aggregation tools incredibly useful for travel companies in the current day and age, who must keep on top of the offers provided by competitors. At the same time, businesses must be able to provide relevant offers for trending destinations in order to attract customers and prevent them from booking with an alternative provider. 

Retail industry data aggregation

Just like the travel industry, the retail sector is one which is incredibly competitive nowadays. It's for that very reason businesses need to remain as attractive of an option as possible for customers who would simply shop elsewhere if their needs aren't fulfilled. Therefore, it's clear that data aggregation has a significant role to play within the retail industry in more ways than one.

Aggregated data is critical to staying price-competitive in the retail industry
The most prominent usage of data aggregation within this particular industry is competitive price monitoring. In the modern day, this is something that is essential if a business is to be successful. Therefore, it's safe to say that e-commerce and retail businesses need to keep tabs on the promotions and prices offered by competitors through competitive research.

Furthermore, throughout the process of data aggregation, businesses within the retail and e-commerce sectors will need to place a focus on gathering as much relevant data as possible from the websites of competitors. In doing so, this will enable retailers to obtain accurate data that will help considerably when it comes to adjusting pricing and target marketing strategies.

Final thoughts

By this point, it should be clear that data aggregation can be incredibly useful for businesses in more ways than one. Throughout the article, we've answered the question – "what is data aggregation?" and provided relevant examples for how some of the most prominent industries nowadays can benefit massively from it.
So, if you happen to own a business within one of the aforementioned industries, it's well worth taking the above points into account with regard to data aggregation. If you do just that, your travel, retail, or e-commerce business will stand a far better chance of remaining an attractive choice for customers. Or, for businesses within the financial and investing sectors, it will become far easier to speed up the process of producing data sets that are both accurate and reliable.
If you want to find out how to use data aggregation more effectively or apply it to your industry, drop us a line at hello@oxylabs.io. You can also try for free advanced data gathering solution – E-Commerce Scraper API that will make your web scraping processes more efficient.
About the author
Adomas Sulcas
PR Team Lead
Adomas Sulcas is a PR Team Lead at Oxylabs. Having grown up in a tech-minded household, he quickly developed an interest in everything IT and Internet related. When he is not nerding out online or immersed in reading, you will find him on an adventure or coming up with wicked business ideas.
All information on Oxylabs Blog is provided on an "as is" basis and for informational purposes only. We make no representation and disclaim all liability with respect to your use of any information contained on Oxylabs Blog or any third-party websites that may be linked therein. Before engaging in scraping activities of any kind you should consult your legal advisors and carefully read the particular website's terms of service or receive a scraping license.
Forget about complex web scraping processes
Choose Oxylabs' advanced web intelligence collection solutions to gather real-time public data hassle-free.